We've been lucky to work with all sorts of clients here at seOverflow. Based on this experience we put together a list of the top 10 Awesome SEO Client Commandments, that for us at least, would make the ideal SEO client. Now perhaps other SEO firms would see this slightly differently, but for us, if you can follow each of these "laws," and you need SEO, please give us a call today! We'd love to work with you.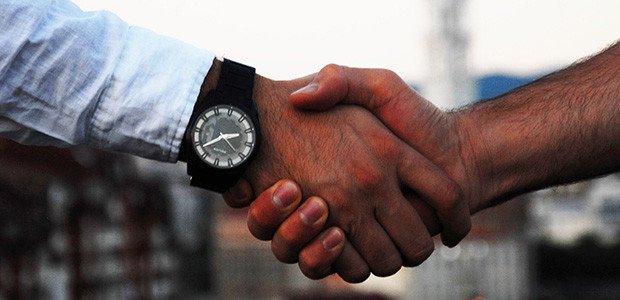 1. Keep us up to date with developments in your business and/or industry as they happen
Especially during the link building phase this is imperative. We are a creative bunch and can find a way to leverage even boring developments in your industry or your company. As your SEO partner we want to be the SEO 'extension' of your company–so keep us in the loop!
2. Give us feedback on how leads/sales from your website are performing
Sometimes conversion tracking doesn't tell us the whole story especially if call tracking isn't in place. Take some time to give us some feedback about how the SEO work is affecting your bottom line.
3. Read the SEO report every month and come up with questions for us
We put a good deal of time into sending comprehensive reports every month to each of our clients. We also offer them time each month to review the report on the phone with us. To get the most out of this process be sure and read carefully through the report and come up with a list of questions. By the way, our report review time is an excellent chance to take care of #1 and #2 above.
4. Pay your bills on time
Ok this one is kind of obvious, but a well paid and well fed SEO is a better SEO! Set up automatic checks from your bank, or wait a couple of weeks for our new credit card solution.
5. Trust our judgment and listen to our advice, you hired us after all 
We know you're a smart client (you did hire us after all right?) 😉 and you probably read about SEO and try to learn some on your own which is great! Feel free to ask us questions, but don't forget to listen to our advice. We recommend things for a reason and do have quite a bit of experience in this area.
6. Don't overwrite our work on your website
Again, another obvious one, but if you change the content or titles, etc. we just optimized, then your site won't be optimized any more. Please coordinate with us when editing any main content or pages which have been optimized. And always back up!
7. Log into and view your analytics regularly
Your analytics data is current and available 24 hours per day. Make a habit of logging in and checking out what is happening with your site. While we check in regularly, you may notice trends that will help you help us and give you a better understanding of your site visitors.
8. Respond to our questions and requests in a timely manner.
From time to time we may have some questions and/or requests for you. Please try and get back to us in a timely manner so we can stay on schedule and get you the best results as quickly as possible.
9. Work together with us as a team
Let's be honest. Even though you have hired us to be your SEO team, you and your team will have work to do as part of your SEO project. Let's work together as a team and get the best results for you as fast as we can.
10. Send us your referrals!
If you like working with us, tell your friends! We'll love you for it. Just make sure they read this post first!
We'd love to hear your feedback on our 10 Commandments To Be An Awesome SEO client. Next time we'll write about the 10 Commandments for an SEO company to follow!