Our Must-Read Posts About Author:
Everett Sizemore
Want to know which eCommerce SEO tactics create an ROI? Look no further than this checklist…
A no-nonsense eCommerce keyword research guide to catapault your products to the top of Google's search engine results pages!
More of Our Favorite Posts About Author:
Everett Sizemore
Our most recent posts about Author:
Everett Sizemore
Everett Sizemore
Former Director of SEO Strategy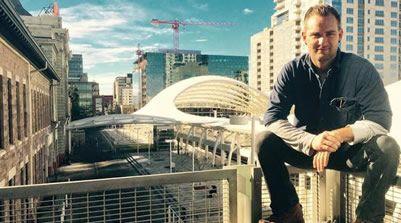 Everett works closely with the SEO team, and across departments, to inform processes and best practices around search engine optimization and eCommerce marketing.
In 2001, at the age of 24, Sizemore started his first eCommerce store, which financed his way through college.
A graduate of Bond University in Australia with a Bachelor of Arts in journalism, Sizemore found his way into SEO by way of online copywriting. His first SEO client, Associated Content, was sold to Yahoo! for more than $100-million, which eventually became Yahoo! Voices.
As the former manager of Gaiam's SEO department, his experience working in a corporate setting gives Everett an understanding of the challenges marketing decision-makers face in organizations that outsource SEO and related tasks.
Sizemore has been a speaker at Search Marketing Expo (SMX Advanced, SMX East and SMX Milan), The Lifestyles of Health and Sustainability conference (LOHAS), Rocky Mountain Direct Marketing Association (RMDMA), Confluence and MozTalk Denver. He was also a guest lecturer for an internet marketing class at the University of Denver in 2008 and 2009.
He has written for Search Engine Journal, Moz.com, SEO ROI, Website Magazine and many other industry publications — and has been a Moz Associate since 2010.
Connect With Everett: