Today our Paid Search team attended Google's Adwords Performance Forum where Google revealed a few innovations to their Adwords platform. The key takeaway for marketers is understanding context. Google made it abundantly clear that it's no longer about the device; it's about the consumers. The future of marketing is using technology to reach people in the right context, in the right moment.
Google announced around 10+ updates to Adwords, and here are the two that our team is most excited to see roll out.
Enhanced Reporting – As of now, when our team analyzes data we export all the campaign data to Microsoft Excel. From there we plug the data into pivot tables and formulas to provide actionable insight for the campaign. This process can be time consuming and requires a certain amount skill in Excel to get the results you need. However, Adwords is adding a new feature to help analyze data better and quicker. They're calling it the Multi-Dimensional Data Analysis and Visualization Tool. This tool allows you to drag and drop metrics into a table to analyze the data in real time without leaving Adwords. Plus, the data can be visually represented in tables, charts and graphs.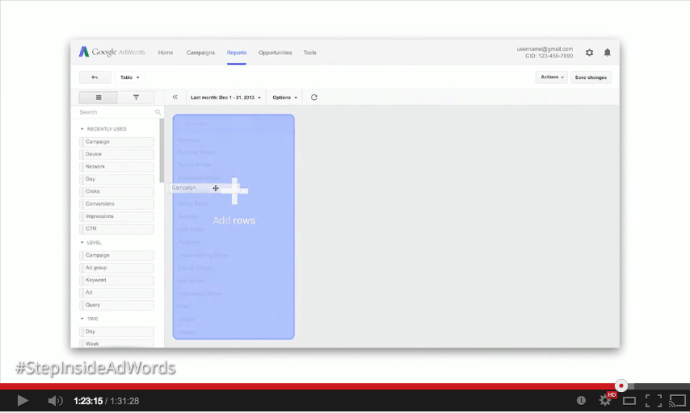 Drafts and Experiments – There are times when we all wonder, "Will this work? Will changes really benefit my business?" Well, Google built a lab inside AdWords to draft ideas, see what they look like, experiment and then run the trial program. Meaning, you can test campaigns with live traffic as an experimental trial to gauge how well it will perform. With this new feature, our team can experiment with different campaign settings like bid changes, keywords, campaign settings, time of day,  locations and more. This feature also works for campaigns that are already live.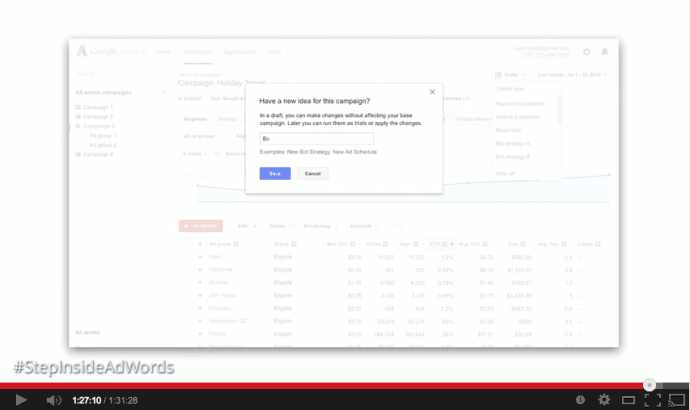 Because of these two new features, our team will be able to manage campaigns more effectively and efficiently. None of these new features will affect your account. Most of them were tweaks for mobile app ads. To read about the other updates check out the Adwords blog.
For those that want to watch the event, here's a replay of the live stream.
Remember, it's no longer about devices; it's about connecting with people using those devices wherever they may be online, at the right time, with the right content. If you would like more information about connecting your business with consumers then contact us for a solution that works for your business.