January was a great month, and the Inflow crew kicked off 2015 with a bang. We were busy wrapping up year-end reports and crafting strategies for the new year. It was also a busy time on our blog! Of course, there was the token technical blog post, but also posts that touched on content promotion, productivity and quality deliverables. Let's dive in!
Getting More Out of Your Content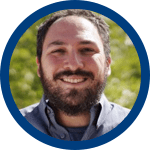 Rumor has it that our President and fearless leader, Mike Belasco, got back on the blog train and published TWO blog posts in January! One is called 7 Ways to Bake in Content Promotion, and includes great tips on how to create more visibility for your content and brand, such as using optimized #hashtags. More importantly, these are easy and quick ways to better leverage your content that you can start using today – check it out!
Perfect and Late or Good and On-Time?
Mike's other post attempted to answer the question, "Is It Better To Be Perfect And Late Or Good And On-Time?" A lot of the things we do on a day-to-day basis can always be tweaked or improved, so how do we know when what we're doing is "good enough?" I'll let Mike take it from here… Perfect and Late or Good and On-Time.
Mobile + Technical: What You Need to Know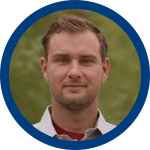 Everett got a little more technical with his post, Technical Mobile Best Practices for SEO and Usability. As you surely know by now, having a mobile friendly site is more important than ever. If you don't believe us, just ask Google! They started notifying sites via Google Webmaster Tools this past month of "mobile usability issues" on sites. Take note of the last sentence which reads, "these pages will not be seen as mobile-friendly by Google Search, and will therefore be displayed and ranked appropriately for smartphone users."
Many sites are receiving a significant percentage of traffic from mobile, and losing visibility on mobile SERPs could have a major effect on a site. Is YOUR site mobile friendly? Find out by using Google's testing tool.
Productivity and Blogging Tips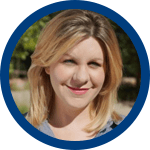 Our marketing coordinator Sara was a speaker at the Altitude Summit, aka the Alt Summit in January. Her audience consisted of bloggers and entrepreneurs; some were entrepreneurial bloggers. According to Sara, "It's one of the few blogger conferences with loads of brands looking to connect with bloggers to help give a voice to their products."
Other Content we Consumed in January
How to Build a Content Inventory – Here at Inflow, we are big fans of URL Profiler. It's a tool we use almost daily. They posted a great piece that walks you through the steps of building a content inventory for a site—check it out!
The Role of Content Quality in Bing Ranking – When Bing writes about "How the Bing ranking algorithm considers content quality for ranking web documents," we listen. They talk about their "Three Pillars of Content Quality," which are Authority, Utility and Presentation. Great insights and definitely worth a read.
Persona-Driven Keyword Research – This slide deck by industry expert Mike King lays out keyword research; past and present. Are you identifying audience personas? Do you know who your target audience is? Once you do, this presentation will help you gain a much better understanding of how to craft your keyword strategy moving forward.
Best Practices Guide for Making Sure Your Posts Look Good on Social Media – Write a blog post, check. Make sure it's nicely formatted, check. Add open graph tags, ensure your images are optimized and preview your content on different social platforms… huh? Following the advice in this guide will ensure your content creation efforts don't lose steam when being shared socially.
Feel free to reach out to our Strategists about anything you may have encountered on the web, read or experienced with your inbound marketing efforts. You can also reach out via social channels:
Facebook | Twitter | Google+ | LinkedIn
Remember, we love to talk shop, so feel free to get in touch.