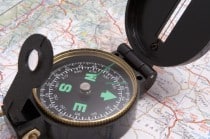 Ever want to figure out how clients are navigating the keywords inside your AdWords account until they finally convert? Google 
announced
 a new release recently to address this very issue:
The path to a purchase for today's online shoppers is rarely straightforward. People interact with a variety of ads along the way.  For example, they may search for your product in the morning at home, then do a more specific search when they get to the office later in the day.

 

For advertisers, this can make measuring conversions complex. It's important to see a full picture of your customer's path to purchase to determine which keywords and ads drive the most conversions.

 

Over the next few months, we'll be rolling out many new features to give you a clearer picture of your conversions, your customer's path to purchase and your return-on-ad spend (ROAS). Up first on our list of new features are Cross-account Conversion Tracking and Cross-account Search Funnels.

 
Why is this so important? It allows a single location to figure out what your purchasers are doing instead of digging through multiple sources of information to try to figure this out.
If you manage multiple AdWords accounts for your business, you know the work that goes into implementing multiple tags, one for each AdWords account, and merging conversion reports from other tools into AdWords. With Cross-account Conversion Tracking, you can now measure conversions across all your accounts with a single tag and a simple setup.
With Cross-account Conversion Tracking, you can use Cross-account Search Funnels reports in your MCC account  to understand your customers' path to conversion across all of the keywords in all of your accounts.

 
Google is really stepping up it's game in helping agencies and advertisers figure out how our clients are making their purchase decisions.