Here at seOverflow we are always on the lookout for things that will help out out clients, partners, etc. This time we found a company our design partners might be interested in, Happy Llama. Much like seOverflow is the virtual SEO department for many design companies, Happy Llama can become your virtual print division. Here is some info about Happy Llama that was supplied to us by owner Ira Johnson.
Your Virtualized Print Division is Here!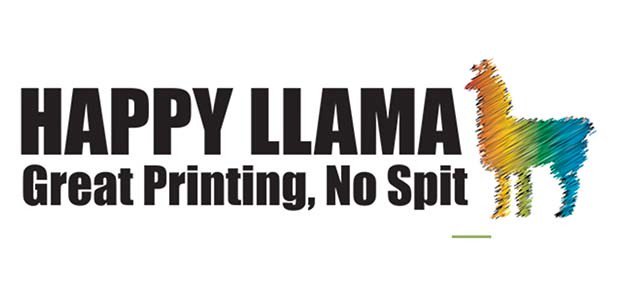 "Happy Llama Inc. is a print expertise company that offers designers a Virtual Print Division for their companies. We specializes in partnering with designers to ensure their projects are successfully and properly represented through printed collateral, while adding a revenue stream to their company. Designers are unique in that their needs are incredibly diverse and most printed pieces are a newly branded image that must produce immediate results within the target marketplace. We appreciate that you have earned your client's trust, and you have the unique responsibility of getting an image and idea out the client's head and presented to the market.  You have spent more time looking at that computer screen than they have, and a color shift between projects or a missed deadline can be more even more painful for you than for the final client. Our pre-qualified network of vendors enables us to guarantee your quality and delivery with proactive communication that gives you peace of mind.
We also realized you are running a business that must make a profit, and you don't want to be a print expert. Happy Llama has a custom pricing scale that cuts our margins to create a profit model for designers. If requested, we will attend meetings as a representative of your company to ask all the pertinent questions and to properly understand everyone's expectations.  Or if you prefer, we have a custom template form that can walk you through the specific details necessary to get an estimate together.  You could use that on your own in meetings.
Our areas of expertise include:
Postcards and Flyers
Marketing and Informational Brochures
Commemorative and Informational Posters
Banners
Shirts and other apparel
Happy Llama was also nominated within the Better Business Bureau as a "Best of the Best" for exemplary service to our clients. In addition to our list of designer clients, we have assisted the Cherry Creek Arts Festival, the People's Fair, Colorado Ski Country USA, and the Democratic National Convention with their event print needs. In each case we have received stellar reviews including, "Ira is clear as to what he takes on and what he promises. He has great people skills and the people that work with him really appreciate his willingness to go the extra mile.  In his business, timing is everything. We got the printing done ahead of schedule, before we needed it, and exactly on budget."