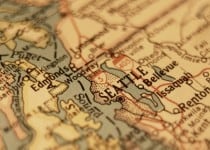 seOverflow had the pleasure of attending Mozcon this year in Seattle. We brought along five of our team members and had a fantastic experience. The seOverflow team brought home some great and inspired ideas from the presenters at MozCon and we wanted to share with the rest of the team as well as the other attendees and folks that didn't get a chance to attend. To solve this challenge (in the spirit of interactivity and trying new tools), the team has set up a Trello board to share ideas and vote up and down relevant topics that may have resonated with other attendees. Vote for your favorite takeaway, share comments here on ideas that got you thinking, or add a card to the board . Unfortunately we didn't get to attend every presentation (can't wait for the videos), so if you have takeaways you'd like to share for these sessions or the ones we were able to cover simply request access to the board and we'll let you have at it!
If you prefer notes and takeaways at a higher level, read the below comments from our team:

"Mozcon was a conference experience like no other. There were some super awesome presentations and I'd have to say my biggest takeaways were from Richard Baxter and Wil Reynolds on how to easily build tools and processes that help with doing marketing (link building) the #RCS way," said seOverflow President Mike Belasco.
He set the tone for how important the event was for our attendees. They all weigh in below with their most lasting takeaways:

"One of my favorite speakers at MozCon 2013 was Annie Cushing #GeekCrush. Her presentation on Getting Beyond Ranking-Based Metrics was a tough pill to swallow because improving a website's rankings for major keywords has always been the metric I hold myself most accountable for. Sadly, Annie is absolutely right. The SEO industry is changing fast. Even the name of the industry is changing before our very eyes. While I agreed with everything she said in the presentation, it didn't include very much on where to go next. What metric(s) do we replace rankings with as an agency that has little control over how analytics tracking is set up on clients' sites? For an SEO company to say they aren't focused on rankings anymore would sound like a cop-out to most business owners (i.e. our clients). I do think we're getting there. We provide way more value than merely moving a keyword up or down a few spots. The big challenge going forward will be learning how to track all of those different metrics, including their dollar value to the client.
While I don't think her presentation answered the big follow-up questions for me, it did remind me that I have been lazy about my Microsoft Excel skills for several years now. As a Director-level SEO veteran of 10 years there is no reason I shouldn't be able to create useful pivot tables. This inexcusable gap in my skill set is going to be remedied – starting today.
Also every time I hear Annie Cushing speak, or read one of her excellent articles, I always tell myself I'm finally going to learn how to use XPath to scrape pull in data from various sources. And then I move on to other things and promptly forget about it. Not this time. Tomorrow I plan on reviewing the presentation she gave at Search Exchange in Charlotte, NC last year titled: Web Scraping for Code-ophobes. By this time next week I hope to be pulling in data into Excel from product feeds, Google Analytics, various APIs and more." – Everett Sizemore

"I think my number one take away from Seattle was Focus & Change – With all the opportunity in this industry it is sometimes hard to keep everything in focus. The one thing that we can keep in focus is Change. While walking around the city and hearing everything at MozCon the one thing in life that is constant is Change. That city has changed so much since I lived there. Keep that in perspective or some day you may find yourself walking down the street (into traffic) pointing out something that is just not there." – Tim Hampton
"The most common theme that was recognized throughout MOZcon 2013 is Google is taking away many of the most basic elements that have allowed webmasters to guide and measure the performance of websites. This makes our jobs harder, and forces SEO practitioners to become more skillful and creative when managing organic search campaigns.
Besides the quickly disintegrating keyword data, Google is also populating search result pages with direct answers to everything from weights and measures to currency conversion and stock data, all the way to the Kevin Bacon game. While all of these obvious cosmetic, functional and metric changes are happening, broad queries are returning ridiculously relevant results.
The mechanical keyword research and ranking method of SEO is going away, and I think that it is being replaced with ideas and topics. In the past you would go to Google to get keyword ideas, outreach and content opportunities. With keyword data going the way of the Dodo, we are forced to develop new ways of targeting searcher segments in a conversational way. We have to define our subjects using different methods and use microformatting to disambiguate our topics. Semantic markup could be the new keyword insertion as we define our targets in new ways.
A webmaster needs to express their intention to search engines in a way that is relevant to the topic. Semantic markup should be used to disambiguate a page's subjects, as it relates to the overall topic of the site as a whole. Ranking problems can not be solved with keyword data alone and we are forced to be more creative when expressing SEO value to website stakeholders. " – Rick Ramos

"I think my top takeaway and my 'action item' are the same. I really liked Wil Reynolds' presentation "Why the Internet Hates Us and Can #RCS Change That Perception?" Specifically, the part where he outlined how to create a fully customized, consistently updated client dashboard utilizing IFTTT, Evernote, Gmail and Page2rss. Our client dashboards had been setup in Google Reader, which has recently been retired. Thus, it not only looked like a great tool/solution, and we are in need of such a solution, so it's great timing!" – Chris Hickey