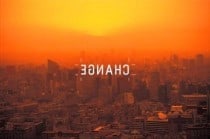 As always, the PPC team at seOverflow wants to make sure our clients and potential clients have the most recent and relevant PPC news available. In case you missed it, Google recently announced it is making changes to how Quality Score is reported:
"As part of our ongoing efforts to help improve the quality of our ads, we're announcing an update that changes how each keyword's 1-10 numeric Quality Score is reported in AdWords. Under the hood, this reporting update will tie your 1-10 numeric Quality Score more closely to its three key sub factors — expected click through rate, ad relevance, and landing page experience. We expect this update to reach all advertisers globally within the next several days.
We're making this change so that the Quality Score in your reports more closely reflects the factors that influence the visibility and expected performance of your ads. We hope that providing you more transparency into your 1-10 Quality Score will help you improve the quality of your ads."
However, it is not a change in anyway to how the score is determined:
"Please note that this is only a change to how a keyword's 1-10 Quality Score is reported. It does not change how Quality Score is calculated in real-time for each auction, and thus won't have any direct effect on your ad performance."  
Google is essentially making it simpler for advertisers to figure out what they can fix in their ads. This development is really one of the biggest changes in quality score reporting to date. We'll make sure to post if anything else pops up…stay tuned.
*Our information is gathered directly from Google sources regarding Google updates.