Inflow's Best in Class 2023 Report:
Conversion Optimization Features Used by Top Online Retailers
Find out what top eCommerce websites are doing with their web page designs, user experience, checkout flows, and more in our annual eCommerce Best in Class Conversion Rate Optimization Report.
Our CRO experts conducted hundreds of hours of research analyzing 10 of our favorite online stores, and this report has everything we learned, including:
Emerging eCommerce CRO best practices to A/B test on your online store
Legacy eCommerce features that remain "must-haves" for retailers
Former eCommerce conversion optimization strategies trending down in 2023
And much more!
Download our free report today to check out our full findings, or preview our analysis in our introductory blog post.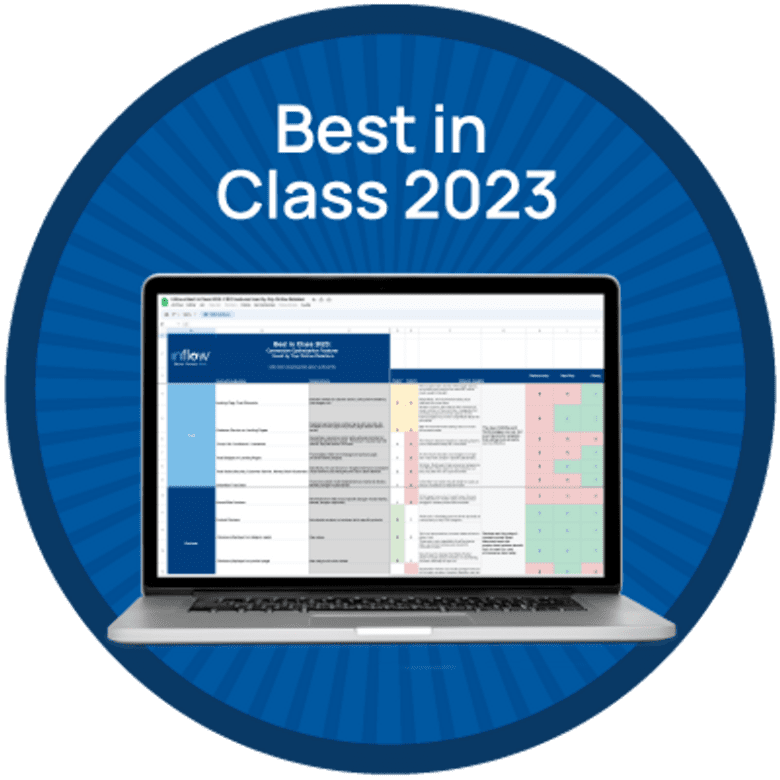 Get the Best in Class 2023 Report Now