eCommerce Conversion Optimization: CRO Services
If your website does not convert visitors to customers at a profitable rate, all your other marketing will be useless. Conversely, if you increase your site's ability to convert visitors, it can have an exponential impact on the ROI you achieve from all your marketing efforts. Because conversion optimization for eCommerce websites is so powerful, we have an entire department dedicated to it.
Interested in implementing a conversion optimization strategy on your eCommerce site? Contact us today to find out what our team of experts can do for you!
Why You Should Trust Inflow for Conversion Optimization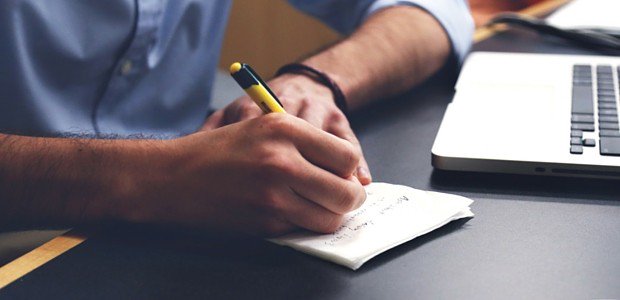 Here are some of the key reasons you should trust us for conversion optimization:
We've run over 6,000 a/b tests on eCommerce websites, so we know what wins.
While industry average is about 50 percent, Inflow wins 80 percent of its tests.
We built a proprietary testing tool that's better than many third-party tools on the market, and it's free for our customers, regardless of traffic volume.
We spend 200 hours a year tracking Best in Class eCommerce conversion trends on the top twenty eCommerce sites.
We're always on the cutting edge of what's working now.
Most important, clients on our flagship testing programs see at least a 20 to 30 percent increase in sales within at least six months.
Programs for All Shapes and Sizes
While practically any eCommerce website with any amount of traffic can benefit from conversion optimization, not everyone is ready for a comprehensive a/b testing program. As a result, Inflow has created a variety of ways for business owners and eCommerce directors to leverage our extensive experience in this area, no matter the traffic volume or budget. Our eCommerce conversion optimization services and programs come in three main types detailed below.
Monthly Testing Programs
For sites with at least 50,000 users and 300 to 400 conversions a month, iterative a/b testing usually produces the best results. Unless there are compelling reasons for a full redesign, we believe strongly (and have proven through testing) that taking an iterative approach based on deep research and validation via a/b testing produces the largest gains. Also, should a redesign ever be desired, monthly testing will provide you with tons of insights and proven winners that can be used to inform your new site design. Our monthly programs come in three flavors—SCOPE, SCOPE Direct, and RapidTest. The chart below explains each program.
SCOPE is our flagship A/B testing program. It provides our most comprehensive approach to iterative conversion rate improvement
Dedicated, expert-led team
Comprehensive research
Four live user tests
Hit list @two to four weeks
First test "live in 5"
Three conversion cycles at a time
Meet twice per month
Testing tool included
SCOPE Direct is for sites with lower traffic and transaction volume. This program is exactly the same as SCOPE, minus testing.
Dedicated, expert-led team
Comprehensive research
Four live user tests
Hit list @two to four weeks
Two full monthly recommendations
Meet twice per month
RapidTest is an iterative A/B testing program that focuses less on research and more on running as many tests as quickly as possible.
Dedicated, expert-led team
Targeted research (no user tests)
Hit list @two to four weeks
Four to six tests launched monthly
Meet twice per month
Testing tool included
Fixed-Fee Projects
For sites with lower traffic or businesses that are not interested in an ongoing CRO program, we've created fixed-fee projects you can use to leverage our extensive eCommerce conversion experience.
Best in Class 360
The Best in Class 360 project includes the same comprehensive research methods employed in our enterprise-level testing programs. We combine our research backed insights with our knowledge from running over 6,000 A/B tests to provide site-wide recommendations known to increase sales.
Recommendations for your home page through confirmation page
Implementation support and reviews included
Recommendations delivered approximately 60 days from kickoff
Strategic Optimization
If your site is less complicated, your budget is smaller or your time frame a bit shorter, our Strategic Optimization project might be the best fit. The only difference between this project and the 360 project above is we do a bit less research and rely more on our experience and Best in Class Matrix.
Recommendations for all sections of your website
Google Analytics analysis and implementation reviews included
Delivered approximately 30-45 days from kickoff
Express Review
When you want an eCommerce conversion expert to review your website and provide as many best practice recommendations as possible, our Express Review is a quick, low-cost option that still packs a punch.
Focused on key areas of your site
Delivered 2-3 weeks from kickoff meeting
Implementation reviews available for an additional fee
New Website Projects
If you have a good reason to redesign your website, and you'd like the user experience and conversion elements to be well optimized, we offer two additional fixed-fee projects to choose from.
UX Conversion Architecture
If you're starting with a clean sheet of paper and have an appetite for a truly optimized site, this project is for you.
If you have an existing site with relevant analytics history, we'll begin with our traditional research methods to uncover all the insights specific to your business. We'll combine that with our Best in Class matrix to create your site architecture and a comprehensive set of wireframes for implementation by your designers and developers.
Month 1: Deep discovery and research
Month 2: UX conversion architecture and wireframes
Month 3 through Launch: Implementation support The result will be the new site that employs all the best practices known to produce maximum eCommerce conversion rates.
If you've already selected a template or begun the design process with another web professional, we still can help. Each project is customized to your needs but includes at least the following activities:
Initial discovery to understand your business
Review of the new template, design mockups, or development site
Creation of written recommendations and presentation of them to your team in a web presentation
If applicable, we can use additional research methods such as live user testing or review of your current website, analytics, and any other relevant reports or information.
Not sure which program is right for you?
Get a free strategy session, and our conversion experts will help identify initial areas of opportunity and explain the best eCommerce CRO options for your site.
"I also wanted to take the time to tell you that your team is amazing […] Ally & Devon have been nothing shy of amazing, we very much appreciate them and couldn't have gotten our site to such a great standing for optimization without them." ~Cara O'Brien, eCommerce Account Coordinator, OFD Foods, LLC
Meet Your Conversion Team
Jake Barrett,
CRO QA Analyst