Increase Store Sales with our eCommerce CRO Services
Drive more customer purchases with custom conversion rate optimization strategies
The video below is hosted on YouTube. If you need assistance with viewing the video, please contact [email protected].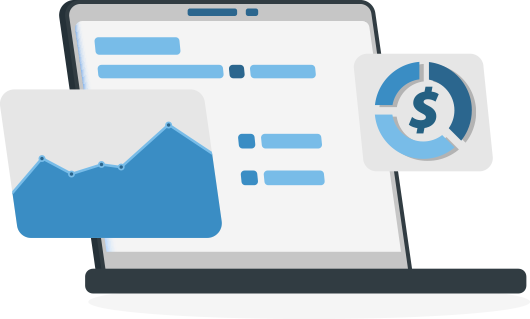 All the digital marketing in the world is useless if your site doesn't convert. But, when it does, you'll see a growth in ROI beyond your wildest dreams.
Inflow's conversion rate optimization services are designed to push your customers over the finish line. Whether you're looking for a one-time audit or continuous testing, our experts stand ready to help.
Get more checkouts today with proven strategies tailored to user behavior, eCommerce trends, and your business goals.
Sound good? Let's talk.
Our Custom eCommerce CRO Approach
Because every eCommerce business is different, our services aren't one-size-fits-all.
Instead, our eCommerce CRO agency creates a personalized scope of work for every client. Using your goals, timeline, and budget, we focus on the biggest areas of opportunity for your website — so you can start seeing the results of your investment as soon as possible.
Typically, our projects fall into one of two categories:
Not quite ready for an ongoing CRO testing program? Our a la carte Conversion Optimization Review and Evaluation will deliver an actionable list of improvements, no long-term commitment required.
During this extensive CRO audit, our team will review every webpage template on your site to identify opportunities for incremental lifts. And, when you've implemented those changes, we'll always complete one final review before launch — to increase conversions as much as possible.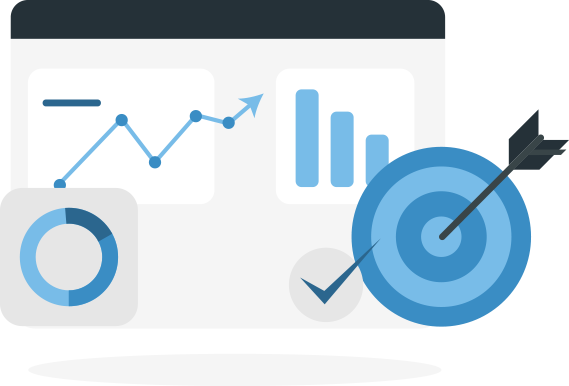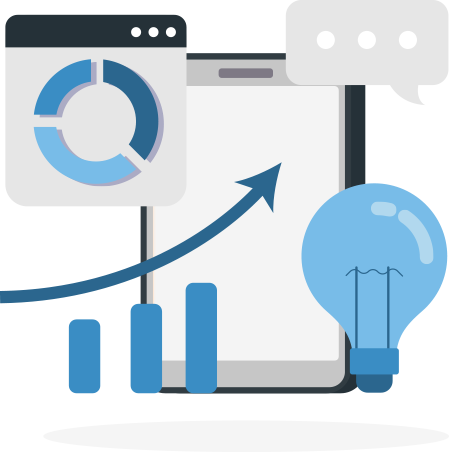 Want a hands-off, ongoing initiative that keeps up with your target audience's changing behavior? Our full-service Site Continuous Optimization Program with Enhancements (SCOPE) is the perfect fit.
With SCOPE, our team doesn't just develop test ideas. We also provide the platform and development team to make those tests happen.
And, with our continuous feedback loop running three efforts at a time, your investment will always be hard at work — and producing results for your sales funnel.
Mini Audit
Our "mini" audit may be small — but it's most certainly mighty.
If you only need to optimize a few crucial pages on your site, our mini audit is the perfect solution. We'll conduct an in-depth analysis of one page or one checkout flow to deliver actionable recommendations that you can implement right away, without the commitment of a full-fledged CORE audit.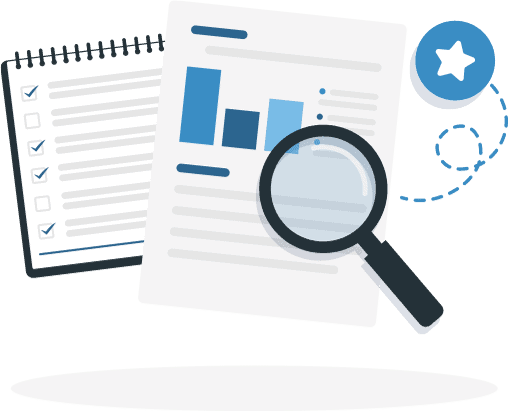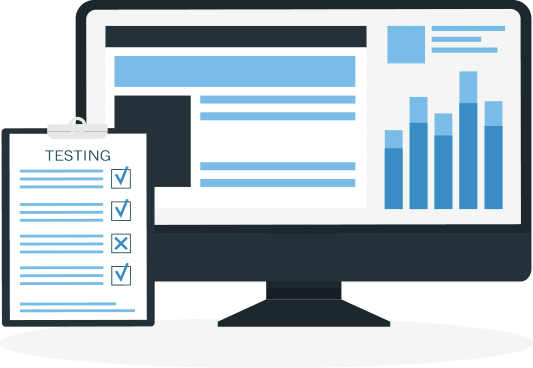 One-time Test
Already have a specific test in mind?
We'll do all the hard work for you, with our own test coding, implementation, monitoring, and reporting designed to improve your site performance.
Site Speed Improvement
As a crucial (yet frequently overlooked!) part of CRO, your site's speed can make a big difference in customer experience and behavior.
We'll help your site achieve an ideal Google PageSpeeds Insights range by testing our optimizations in a safe environment and handing over the final optimized code directly to your development team for implementation.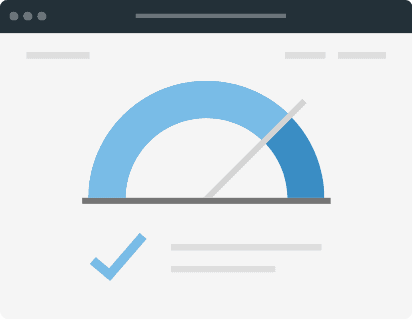 Whether your project fits within these programs, or you need something a little different, we'll design the perfect CRO strategy for your site.
Oh, and we'll also run a Google Analytics audit, free of charge.
How Conversion Optimization Works
We call ourselves data scientists. Testing is what we do, and it's helped us build a CRO methodology that works.
We gather technical and landing page insights from a comprehensive audit, evaluating
We work with you to create test ideas, based on your needs and priorities, including

Product pricing and discounts

We design the tests and set them running.
We evaluate and report the results, including any strategic recommendations we've discovered.
Why Choose Inflow?
Other digital marketing agencies include website conversion rate optimization services as a second thought.
Here at Inflow, we know just how powerful it can really be — which is why we've got a whole department dedicated to it.
A Strategy that Works with Your Goals
Not every eCommerce business is ready for a comprehensive A/B testing program. That's why our CRO experts custom-tailor strategies to your business needs and objectives.
Whether you want continuous improvement services, a short-term consult, or something in between, we'll develop a personalized, actionable scope of work just for you.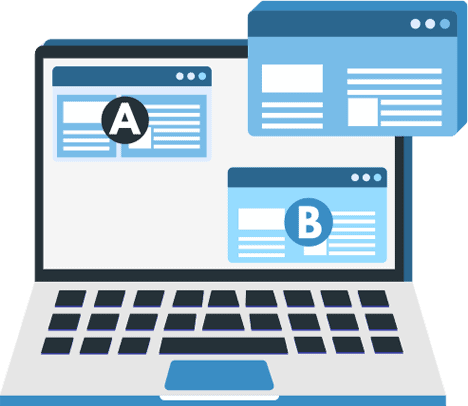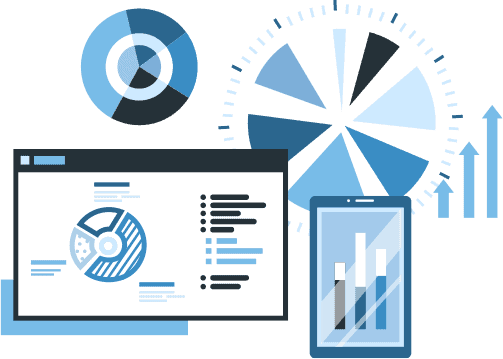 An Integrated Approach
The best eCommerce conversion rate optimization services work in tandem with larger digital marketing strategies. We'll work with your SEO (search engine optimization), PPC (pay per click), and social media marketing teams to increase website visitors, optimize for a better user experience, and improve your overall conversion funnel.
Don't have an inbound marketing strategy? We've got you covered.
A History (and Future) of Success
Our eCommerce conversion rate optimization agency is always on the cutting edge of online marketing, and it shows.
The proof is in the numbers.
6,000+
A/B tests run on eCommerce sites
80%
of tests won (Industry average: 50%)
$10,000+
saved per client per year with our in-house testing tool
200+
hours per year tracking eCommerce conversion best practices
On average, our clients see at least a 20–30% increase in sales within six months while using our SCOPE program.
The video below is hosted on YouTube. If you need assistance with viewing the video, please contact [email protected].
What Our Clients Are Saying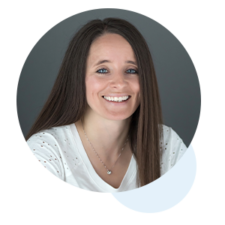 "The conversion team is very helpful and goes above and beyond for our websites. They are friendly, professional, and knowledgeable."
Cara O'Brien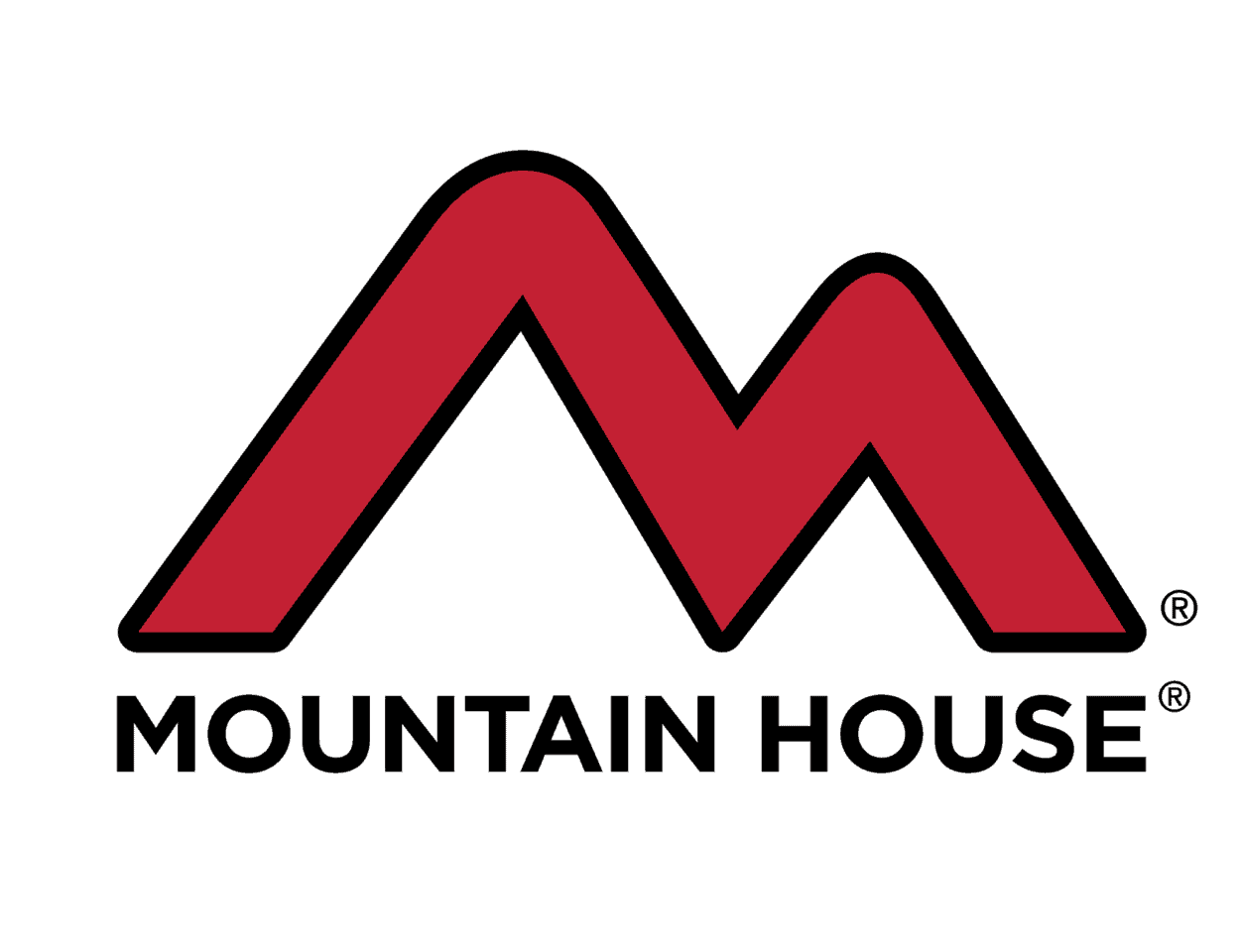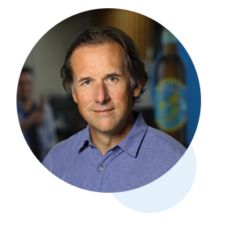 "Inflow's conversion [team] has been great. They put together a plan with clear instructions on how to address the issue or task."
Jason Frank


"Inflow executes really well on our A/B testing projects. The marketing team is attentive, detail-oriented, and proactive in providing testing recommendations."
Adrienne Lumb


eCommerce CRO: FAQs
What are CRO services in terms of digital marketing? What does a CRO engagement include?

Simply put, CRO website optimization services are tailored to your eCommerce store's needs and goals. Your engagement could include a retainer with continuous A/B testing, a one-time website audit or testing project, or anything in between.

Regardless of which program you choose, you will always receive access to our team of CRO experts to answer your questions, deliver actionable test ideas and insights, and provide guidance for future site optimizations.
Why is conversion rate optimization important for eCommerce websites?

Conversion rate optimization is the most effective way to increase your online sales and revenue. By focusing on converting the customers you already have, CRO efforts boast the highest ROI of any digital marketing service — because even the smallest of site changes can have a significant impact on your site metrics!

Bottom line: If you're looking to do more with less, conversion rate optimization is the place to start.
How should I choose a CRO agency for my website?

To find the best agency for your needs, we recommend looking for CRO companies that:

Deliver customized (not cookie-cutter) strategies and services for their clients
Go above and beyond to assist their clients, rather than settle for the bare minimum
Get to know your team and your business personally to understand your needs and goals
Share the thought process and strategy behind their client case studies
Offers several levels of CRO services to best fit your business's expectations
Stays up to date with industry updates, research, and more