Increase Online Purchases With Our Facebook Marketing Services
The video below is hosted on YouTube. If you need assistance with viewing the video, please contact [email protected].
When it comes to social media marketing, there's no platform quite like Facebook. But, when most Facebook Ads agencies are focused on conversion rates, you'll miss out on huge opportunities to grow your accounts and find the right audience for your products.
Fortunately, Inflow isn't one of those agencies.
Inflow's website migration services won't With our full-funnel, "See, Think, Do" approach, we'll help
your campaigns drive brand awareness, engagement, and conversions in the crowded social space — taking your eCommerce business to the next level.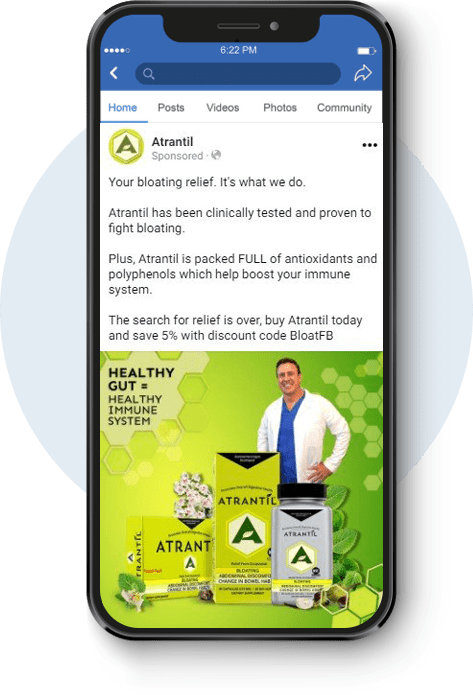 Our Facebook Marketing Services
Other Facebook ads marketing agencies rely on automation. Here at Inflow, we add human-powered research and optimization to ensure the best results, regardless of the newest Facebook updates.
Using algorithm recommendations and our years of experience with eCommerce businesses, we'll develop the right revenue strategy for your Facebook ad campaigns with a few key steps:
Here's how it works: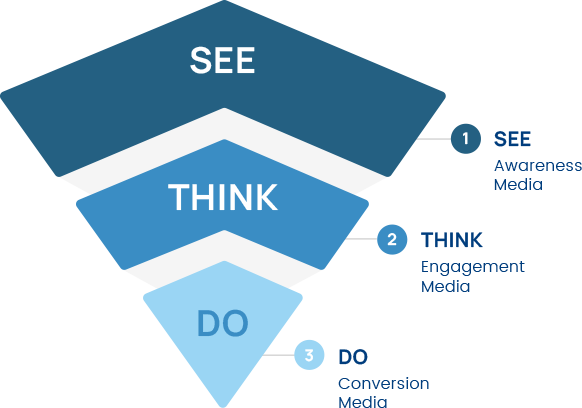 Before any changes are made, we conduct a thorough review of your existing website and planned migration. We run a full site crawl to collect and analyze your URLs, meta data, and more, identifying potential issues that could affect search engine optimization. (We also keep this data handy for comparison throughout the entire process.)
Most importantly, we make sure we understand your
needs, wants, and desired timeline — before we ever start
making recommendations.
There's no "set it and forget it" here. Our strategists test and optimize campaigns as frequently as needed to achieve your goals.
This includes:
Swapping out ad copy and visuals to prevent viewer fatigue and identify winning ads
Restructuring and resegmenting targeted audiences
Changing campaign objectives to drive high-value engagement
And more
And, if anything new pops up in your accounts along the way, you'll be the first to know.
Want assistance generating ad creative?
We'll happily oversee the graphic design
process when needed.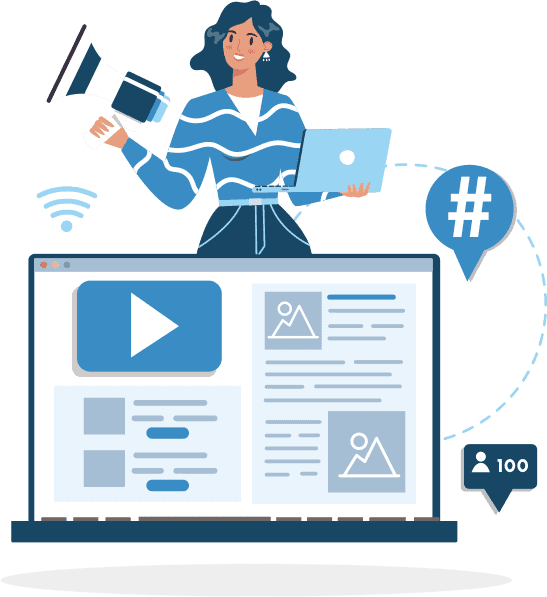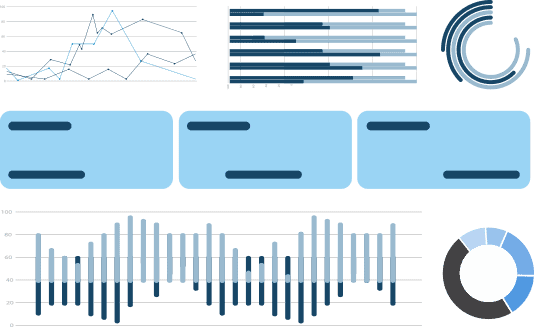 You'll always have access to view your Facebook Ads accounts performance, but we'll deliver the insights that tie it all together.
Our customized monthly reports address what's important to you. You'll get data for audience demographics, website clicks, off-site conversions, micro conversions, and any other metrics you want.
But we don't just deliver the data; we'll break it down and walk you through every piece, including our recommended strategies and optimizations, so you know exactly what's going on every month.
Why Choose Our eCommerce
Facebook Ads Agency?
Facebook Ads management services are a dime a dozen — but not all of them can deliver on their promises.
Many of our clients come to Inflow after subpar advertising agency experiences, and there are a few key reasons they stay with us.
You'll always be the first to know about new developments.
Social media is always changing, and your Facebook Ads agency should always be one step ahead.
Whether it's changes like Apple's iOS 14.5, platform outages, or other industry developments, we'll be on top of it all to deliver personalized reports, forecasts, and research to keep your advertising strategy top-notch.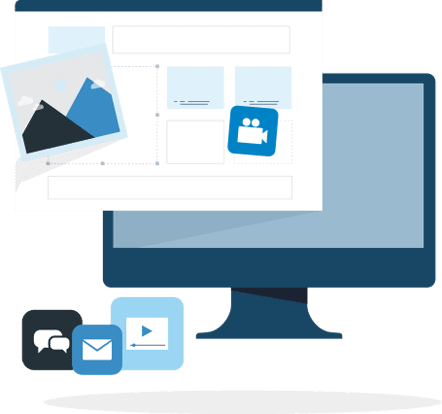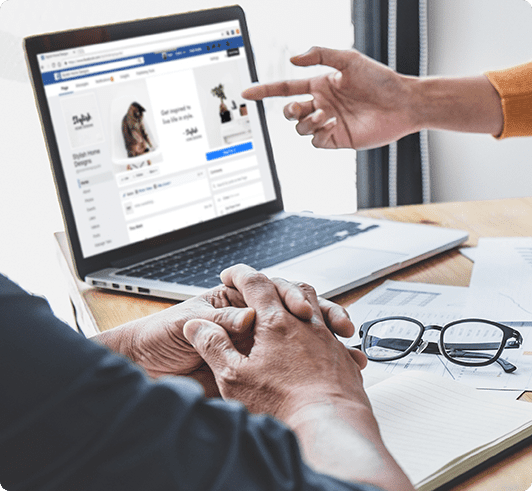 Your strategy is informed by the full digital marketing picture.
We're not just talking about other social media platforms. We're talking about the whole inbound marketing space.
Social Media Advertising doesn't exist in a vacuum. Today, every online marketing effort you make influences your social success, especially in the post-iOS-14.5 age.
Using perspectives from our search engine optimization (SEO), pay-per-click (PPC), email marketing, and CRO teams, we develop personalized strategies that extend beyond your Facebook page to drive conversions through word of mouth, off-site visits, and more. And, with continual insights from those teams, we'll make
sure your campaigns stay ahead of related industry developments — and your competition.
You'll never pay more for
successful campaigns.
Other digital marketing agencies charge you more as your ad spend grows. We believe that's wrong, so your pricing will always be based on how much effort our social media management team puts in, not how much you put into the account.
It's just one more way to show we care — about your business growth, not about our pocketbooks.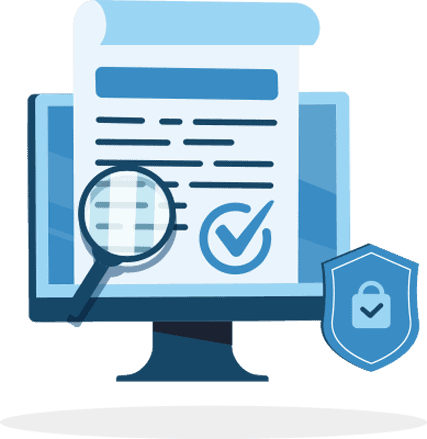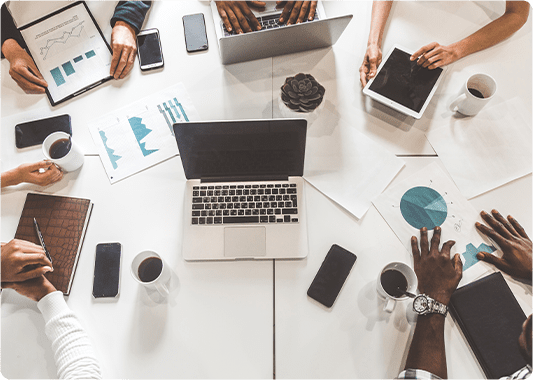 We're honest, transparent, and
want what's best for you.
You're not just a client when you work with our team. You're a partner, which means you can be involved in your Facebook marketing strategy as much as you'd like.
Your goals are our goals, and we'll work tirelessly to make them happen. But we don't sugarcoat; we'll make sure you understand exactly why we do what we do — and what it means for your accounts.
What About iOS 14.5?
The Facebook advertising industry is rapidly changing, thanks to Apple's iOS 14.5 update in spring 2021. CPAs and impressions are rising, and reporting is more complicated than ever. All this makes Facebook advertising difficult — but not impossible, as long as you have the right agency by your side.
Our Facebook marketing specialists are always looking to the future, so your campaigns are optimized as smartly as possible. We'll continuously test and experiment with creative and ad sets to generate the best results for your brand.
And, whatever new changes come our way, your accounts will stay competitive with personalized strategies for your business goals.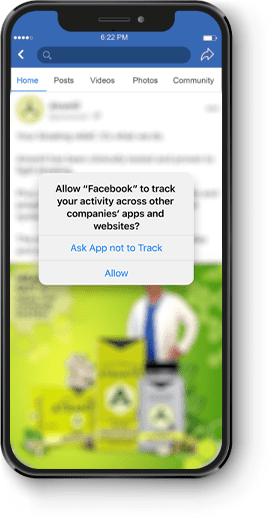 We manage accounts from $3,000 to $2 million per month in ad spend — and deliver outstanding results, regardless of your account's size.
What our clients are saying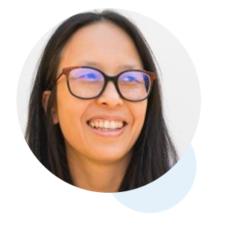 "Inflow helped us quickly increase eCommerce sales in the face of the COVID-19 pandemic… We really love their responsiveness, effort to understand our business, and determination to deliver the highest ROI possible."
Gay Lam


"We were leaving too much to chance, just hoping people would come back. [Now,] we do a much better job of engaging customers over the lifetime they're going to be making buying decisions, and that's all thanks to the changes that Inflow implemented to our account."
George Pardo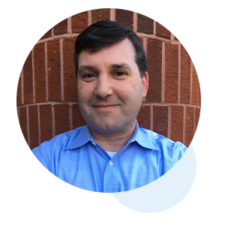 "Great team and collaboration. We are pushing hard, and Inflow is responding… We are aiming for greatness and also know that Inflow is up to the task."
Jon Safran