Increase Your Revenue and Profit with Our eCommerce PPC Services
Custom, continually refined strategies built for your business needs
You wouldn't want a robot running your business, so why let one determine your pay-per-click advertising strategy?
Other PPC agencies rely solely on software and AI to manage their campaigns — but we believe in the added power of real human hands to generate the best results. With PPC advertising strategists who frequently outperform artificial intelligence and who refine strategies based on insights extracted from automation testing, the sky's the limit for your campaigns.
The video below is hosted on YouTube. If you need assistance with viewing the video, please contact [email protected].
See what our combined approach can do for your eCommerce site today.
Our eCommerce PPC Management Services
Grow your product sales and reanimate your business revenue with customized Shopping campaigns, built precisely for your unique target audience.
Beat your competitors' listings with continuous feed optimization, creative ad copy, and our custom three-tiered bidding strategy.
Watch your CPC drop and your ROAS rise with optimized text ads, smart negative keyword usage, and advanced keyword research analysis.
With our knowledge of Google automation and eCommerce trends, your campaigns will always deliver at the highest level.
Retarget your highest-potential shoppers with display advertising services designed to drive actual sales, not just clicks.
Our detailed remarketing will prevent ad spend wasted on bots and window shoppers, while our full-funnel strategy creates a continuous revenue stream.
Increase your product and brand awareness (and drive new customers to your eCommerce website) through high-impact YouTube ad campaigns.
Let us make the most of your video creative with strategic audience targeting, bid optimizations, and more.
Find additional audiences and sales – without maxing out your budget – by expanding into Microsoft Advertising.
Outperform your competitors and scope out your brand space in this underutilized market with shopping, search, and other campaigns.
Drive purchases across online platforms with a dual search engine marketing and paid social strategy.
Get in front of your target demographics, enhance your online store's brand awareness, and bring in even more sales with our coupled paid advertising approach.
Case Studies
The video below is hosted on YouTube. If you need assistance with viewing the video, please contact [email protected].
Our Data-Driven, Human-Powered
Approach to Digital Marketing
Increases in ROAS, ad spend, and ad revenue don't come from "set it and forget it" marketing strategies. Leave your campaign strategy at the mercy of Google's automation, and you'll find your ad budget spent in no time — with little to show for it.
Here at Inflow, we take a more comprehensive and nuanced perspective to deliver
the online advertising results you deserve.
Your PPC campaigns are built just for you.

We know no two clients are the same, so we treat each ad account differently. Your PPC strategies will be tailored to your business needs and goals for the best chance of success — never part of a "cookie cutter" scope.
You'll always know what's going on.

Any eCommerce marketing agency can say they're transparent, but we mean it. You'll always have access to your accounts, and we'll consistently keep you in the loop. From Google Ads policy changes to KPI overviews, we'll explain every detail as granularly as you want.
You'll never have to settle.

Our PPC experts are never satisfied with one approach. We're continually testing new ideas and strategies, and your eCommerce business will reap the benefits. Whether you're looking to increase your brand awareness or optimize the conversion rate on your landing pages, our team is up for the challenge.

And, thanks to our Agile approach, we'll quickly and easily refine your eCommerce PPC campaigns to fit any changing business goals.
You'll be a partner in the process.

You're not just a client to us. You're an integral part of your campaigns' success.

We get to know your business on a personal level, and that knowledge carries through to our work. When there's trust between you and your account manager, there's an open door of ideas — and your campaign thrives.

The more engaged you are with our team, the better results we'll generate together.
What Our Clients are Saying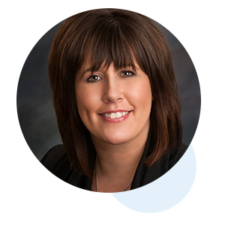 "Both teams (SEO and Paid) are exceptional!
Great people, great work, good results!
"
Brandy Hansen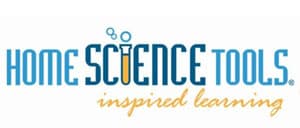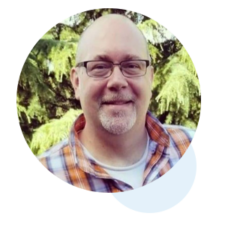 "The team is very responsive and responds well to shifts in our strategies. I have been very pleased with the service that the Inflow team has provided."
Casey Van Damme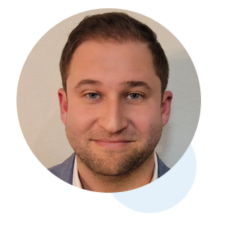 "We've seen great results; they've been a good partner. Overall, it's been a good partnership, and I'd recommend [Inflow] to anybody."
Anthony Scott



The video below is hosted on YouTube. If you need assistance with viewing the video, please contact [email protected].
We manage accounts from $3,000 to $2 million per month in ad spend — and deliver outstanding results, regardless of your account's size.
average increase in ad spend
average increase in ad revenue
eCommerce PPC: FAQs
What are PPC management services? What do they include?

Here at Inflow, our eCommerce paid search marketing services are tailored to each client's needs and goals.

Typically, paid ads management includes the following:

Account and campaign audits
Google Analytics and reporting configuration
Campaign and ad group buildout (copywriting, minor creative design, etc.)
Bidding strategy management
Google Merchant Center data feed management
Continuous monitoring and optimization
In-depth reporting
Regular meetings with senior strategists
Why are PPC ads important for eCommerce websites?

Pay-per-click ads allow you to target high-intent search queries from shoppers primed for purchase and drive them to your online store. Paid search campaigns keep your brand and products at the top of the search engine results pages (SERPs) to capture as much traffic (and sales) as possible.
What is the benefit of using an agency for PPC management services?

With an agency like Inflow, you can trust that your PPC campaigns are being managed by the best of the best — strategists who have worked with eCommerce brands just like yours for decades. An agency always has its finger on the pulse of new developments in the industry and can test them carefully to achieve the best results for your company.

With a dedicated team of strategists at your beck and call, you can always trust that your campaigns are in good hands.
What is a typical eCommerce PPC budget?

Paid search advertising budgets vary greatly, depending on your eCommerce industry and competition. Here at Inflow, we advise on marketing budgets based on the platform(s) you're advertising on, your product margins, what your business is trying to accomplish, and more.

Generally speaking, most eCommerce sites spend at least $3,000–$5,000 a month on PPC ads.

We recommend speaking with our sales team to get the best estimate for your company.