Paid Search Services: Pay Per Click (PPC)
Oh, man, has paid search advertising become competitive over the years, especially for eCommerce businesses with razor-thin margins. Whether you're trying to squeeze additional Return on Ad Spend (ROAS) out of AdWords, Google Shopping, or experimenting with newer advertising options like Instagram, success often hinges on identifying and implementing the right strategies and tools for your specific situation. The good news is you're considering hiring Inflow, a Google Premier Partner and award-winning pay-per-click agency. Smart move.
Running an eCommerce store? Talk to one of our ad experts about how we can help you setup and optimize your paid social campaigns. Contact us here.
Our Areas of Expertise
Our team works with clients in the four main areas of PPC services listed below:
1. Search Engine Marketing (SEM) Services
The bulk of our work with clients falls into the standard pay-per-click (PPC) and broader search engine marketing bucket on the Google and Bing platforms. Inflow is a Google Premier Partner and, in 2017, our agency was named a top five finalist in the Google Premier Partner awards for using AdWords to grow client revenue. Our team is justifiably proud of that accomplishment. Our eCommerce search engine marketing services cover the following areas:
Search engine advertising (pay-per-click text ads)
Shopping
Remarketing
Display advertising
Dynamic campaigns
When you work with our team, we'll set specific ROAS and CPA goals and then develop a strategy and manage your campaigns to reach your goals. All services come with regularly scheduled meetings, customized reporting, and direct access to search advertising veterans.
2. Social Media Marketing Advertising
As social advertising has grown, Inflow's capabilities have grown with it. Through ongoing training, industry research, and old-fashioned trial and error, we've developed the ability to produce excellent returns from social advertising platforms that include Facebook, Instagram, LinkedIn, and Pinterest. And we're always adopting new platforms as the online advertising landscape evolves.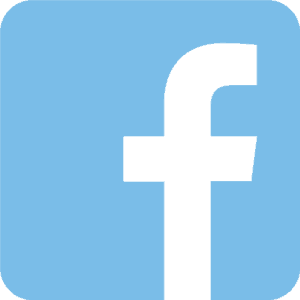 3. Specialty Advertising
When eCommerce business owners or marketing managers think about online advertising, their minds usually snap right to Google AdWords and Facebook. While traffic from those platforms does dominate the online advertising world, there are other advertising platforms and opportunities to consider, including the following:
YouTube
Amazon
Criteo
Adroll
Yahoo Gemini
And there are new platforms popping up all the time. Inflow does not simply "manage your Google Ads." We will get to know your business, your product mix, and your target personas and develop a customized strategy that may include some of these more specialized advertising platforms. Our goal is always to maximize your return on investment and not stick to standard and obvious options when the data dictates more creative strategies may be more effective.
4. Tools and Analytics
From shopping feed management to dynamic phone tracking to advanced Google Analytics and Tag Manager implementation, we'll make sure you're using all the tools available to maximize tracking, optimize decision making, and produce profitable results from your online advertising campaigns.
A Major Advantage
Aside from the experience we have and all the awards we've won as an agency, we offer something most search engine marketing companies don't: fairness in our fees. Approximately 75 percent of the industry will charge management fees based on a percentage of your media spend. It is our belief that such a practice penalizes you unfairly. If you're spending $20,000 a month on advertising, an agency may charge you 15 to 20 percent of that budget to manage your account. Let's say your campaigns are doing well, and you want to increase your budget to $30,000 a month. Why should your fee go up? The agency won't have to do any additional work. We believe your fee should not go up unless our workload increases. If our specialization in eCommerce advertising, award winning results, and fair pricing model sound like a possible fit for you, let's schedule an initial strategy session and discuss how we could help you increase sales and profitability from online advertising.
"Everything Inflow does has directly contributed to increases in revenue, execution of best practices and continuous improvement. Plain and simple, this company knows it's stuff and they're the best of the best when it comes to eCommerce agencies." ~Kristoff Albanese, eCommerce Director, GraduationSource
Meet Your PPC Team
Shane Klein,
Paid Strategist

Rachel Davis,
Paid Strategist

Kaylene Gillis,
Paid Strategist

McKenzie Davis,
PPC Coordinator

Angie Hilton,
PPC Coordinator