Unlock the Full Power of GA4 With Our Personalized Google Analytics 4 Training & Consulting Services
Inquire About Training Now
If, after completing your GA4 migration, logging into your account is the only part of the platform that makes sense, you need Google Analytics 4 training — and fast.
But you can't just invest in any old course out there. Instead, you need training built for your specific questions, challenges, and goals, so you can truly make the most of this new analytics platform.
Luckily for you, Inflow is here to help.
Let our team of GA4-certified experts build the perfect training course for your team — one that helps you unlock the full power of Google Analytics 4.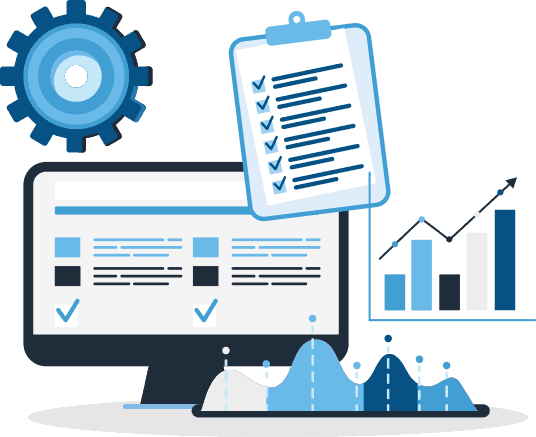 What's Included in Our
GA4 Training
Configuring your Google Analytics 4 account is one thing. Knowing how to use it is quite another.
Inflow is here to fill the gap by offering tailored training sessions for your marketing and business teams.
Our personalized digital analytics classes will cover everything you need to know, including: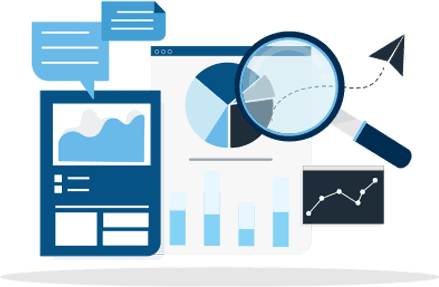 How to smartly compare UA and GA4 metrics and data
How to navigate GA4's Explorations and Standard reports
How to use the platform to predict audience behavior
How to build detailed Looker Studio reports and dashboards with GA4 data
How to analyze and optimize your GA4 data collection and tracking
How to use the platform for eCommerce purchase analysis
How to build custom events with GTM (Google Tag Manager)
And much more
Have specific needs for your GA4 training?
Want to bundle your classes with GA4 migration services or an account audit?
GA4 Training:
Frequently Asked Questions
Are there any free Google Analytics 4 training courses?

The only "official" free GA4 training course is that provided by Google. However, it leaves much to be desired.

While great for learning the basics, Google's certification doesn't provide the in-depth, detailed look at GA4 that you need to fully take advantage of the analytics platform and all its capabilities.

Instead, consider it the first step in your GA4 education journey before diving deeper with web analytics experts like Inflow.
Why do I need to invest in paid training?

Google Analytics 4 is a completely different beast than Universal Analytics, with completely different new data and metrics to learn and use.

In other words, you can't expect your historical data from UA to match exactly with that in GA4 — and that's where expert training comes in handy.

Working with a certified analyst like those at Inflow will not only help you understand those metrics but also put them in perspective with your larger marketing plan. Paid training is necessary to answer your personal questions about website performance, address your biggest business concerns, and build an optimized plan for using GA4 moving forward.

Free courses simply can't compare.
How much does Google Analytics 4 training cost with Inflow?

Unlike other GA4 training courses, Inflow's offerings are always tailored to your specific business needs — and our pricing reflects that.

Need a basic training course for a large group, or want several in-depth sessions for your most important marketing staff? We'll build the perfect course for your budget, timeline, and goals.

On average, our GA4 consulting services start at $1,000 for basic, must-know training.

Compare that to other online courses, which can cost just as much — with no personalization or live support for your questions as they pop up.
Why Choose Inflow?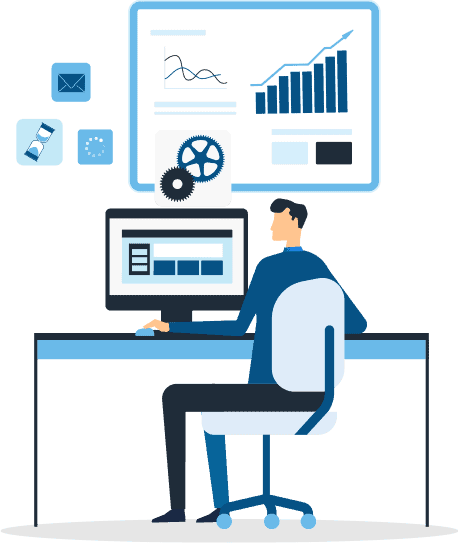 Few digital marketing agencies have been at the forefront of the new Google Analytics 4 like Inflow has.
For the last two years, we've been diligently educating and preparing our clients for the platform changeover — and, now that it's here, our experts are miles ahead of those still trying
to play catchup.
With more than 100+ Google Analytics 4 audits and migrations completed, we've seen the most common mistakes and pain points for today's businesses working in this platform.
(Read our case studies for the proof!)
We'll bring that knowledge — plus a full staff of GA4-certified experts — to your training course.
And, because we customize every single training session to fit our client's needs, you're guaranteed to get all the answers and education you need to move forward, armed for everything that
GA4 can throw at you.
What Our Clients are Saying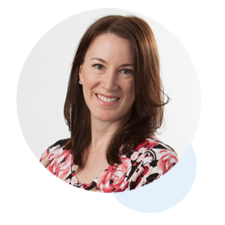 "Inflow's in-depth expertise and proactive recommendations help us significantly improve our website and landing page conversions. I highly recommend them to my colleagues."
Jacqueline Trebar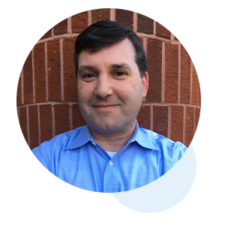 "One of our biggest challenges was that our data infrastructure was really sub-optimized. Inflow's really helped us clean a lot of that up, and then devise campaigns that allow us to more micro-target audiences to the right areas of our site."
Jon Safran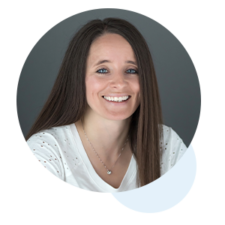 "I have zero complaints with Inflow. They're proactive, always reaching out ideating, quick to respond to anything I throw their way. Hands down a great team to work with and would recommend their services to anyone."
Cara O'Brien