Set Your Reporting Up for Success with Our GA4 Services
Custom configuration, audit, and training processes for your business needs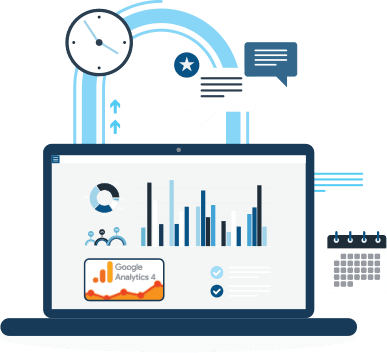 With Universal Analytics officially gone forever, is your business harnessing the full potential of Google Analytics 4?
Odds are, unless you worked with an expert from Day 1, the answer is no — and your business is suffering for it.
Without the proper GA4 training and configuration, you're probably missing out on valuable metrics, tracking inaccurate data, or wasting precious time looking for what you need in
your account.
Fortunately, Inflow is here to help.
Our GA4-trained team stands ready to solve all of your analytics challenges with a custom scope of service built to your needs. Whether you need training, an account audit, or something else, we've got you covered with a level of experience you won't find anywhere else.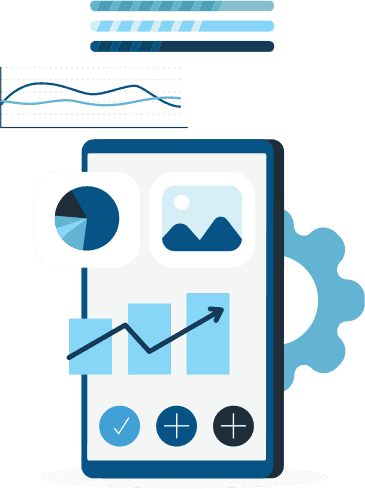 Inflow's Google Analytics 4 Services
Wherever you're at in your personal GA4 journey, our trained digital marketers are here to help.
Based on your needs, we'll create a personalized scope for your site within the following services:
GA4 Migration Services
Configuring the latest version of Google Analytics 4 involves more than just a copy-paste. Due to differences between these analytics platforms, you need a custom strategy to maintain (or even improve!) your data — and Inflow will make it happen.
Using a phased migration process, our teams will:
Set up basic and advanced tracking (including Google Tag Manager [GTM], eCommerce tracking, event tracking, and more)
Configure your property to maintain historical GA4 data with BigQuery streaming
Configure your user interface and custom reports
Integrate your GA4 accounts with Google Ads
Export all historical data from Universal Analytics
And more
Whether your site requires a basic configuration or an eCommerce one (including Shopify and Magento platforms), we'll design a custom migration plan for your needs and goals, minimizing any disruptions in your data collection as much as possible.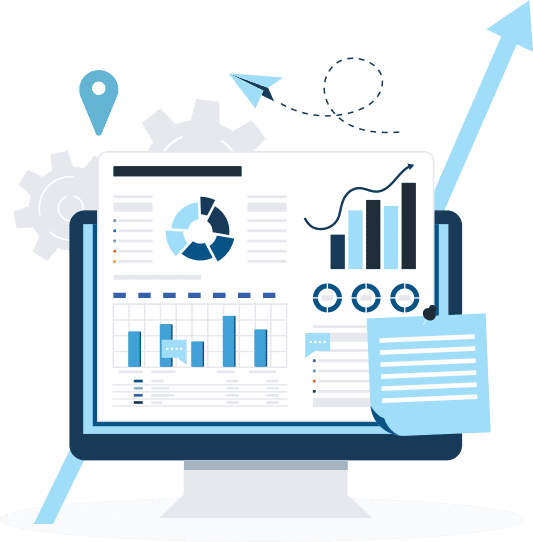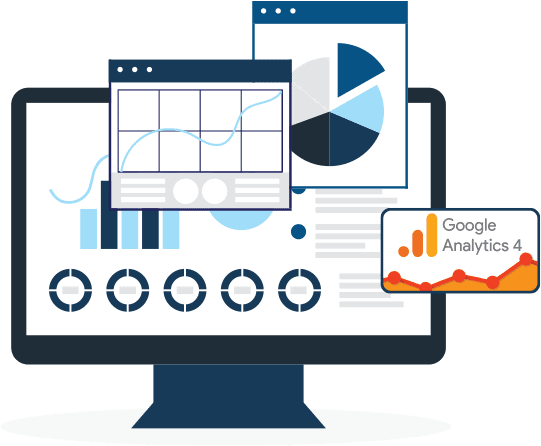 GA4 Audits
Already set up your new analytics accounts? Our consultants can make sure your GA4 property is optimized for your business needs and marketing efforts.
Our audit includes a review of your entire GA4 setup, including:
Your data discrepancies with UA
Your basic and advanced custom tracking events
Your eCommerce event setup
Your Google Ads integration
Your report configurations
And more
GA4 Training & Consulting Services
Having a correct analytics setup is no use unless your team knows how to access (and analyze) the data the platform is collecting.
Stop wasting precious time trying to DIY your learning with lackluster classes. We offer custom training built for your specific questions, challenges, and goals — so you can walk away with a true understanding of how to best use this platform for your business.
Our classes cover any and all of the following topics:
How to accurately compare UA & GA4 data
How to navigate Explorations and Standard reports
How to predict audience behavior and customer journeys
How to build detailed Looker Studio report dashboards
How to build custom events with GTM
How to analyze eCommerce purchase attribution
And much more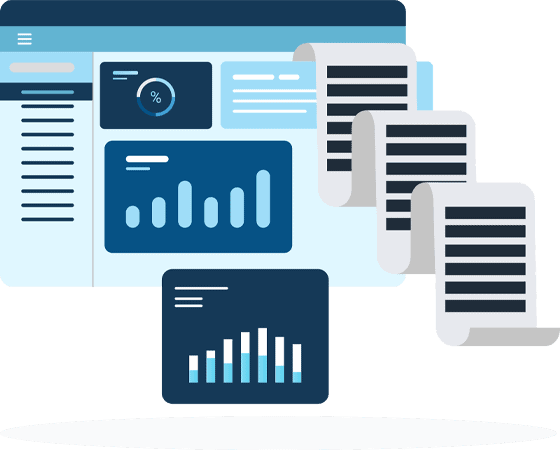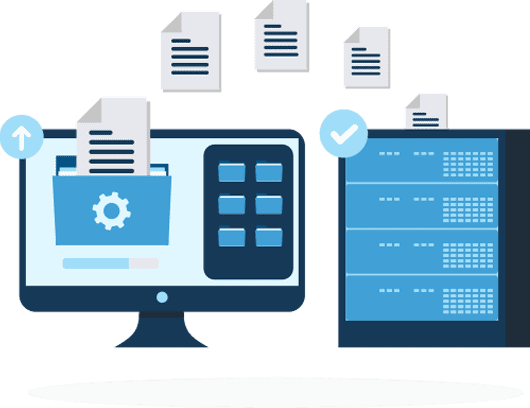 UA to Big Query Backup
Come July 2024, historical Universal Analytics data will no longer be accessible. We'll help you save it for later with our Big Query backup process.
We'll help you:
Decide which data needs to be saved (and why)
Understand how your UA and GA4 data will (and won't) compare
Map your UA data into Looker Studio reports
Ready to get started?
Request Google Analytics 4 help for your site now.
FAQs About Google Analytics 4
What's the difference between Universal Analytics & Google Analytics 4?

GA4 is more than just an upgrade of Universal Analytics. It's a completely re-engineered, event-based data model and tracking system that redefines core concepts like users and sessions.

While its reporting modules still leave much to be desired, GA4 surpasses Universal Analytics with its new features for:

Measuring users across devices and channels
Increasing access to insights, including machine learning and unsampled data
Using analytics intelligence to predict customer behavior
Integrating with Google Ads and Display & Video 360

The video below is hosted on YouTube. If you need assistance with viewing the video, please contact [email protected].
Why do I need professional Google Analytics 4 services?

The free version of Universal Analytics was officially sunset on July 1, 2023, and UA properties stopped processing data shortly after, forcing businesses to switch to Google Analytics 4 to track and report on their website data.

However, because of the key differences between the two platforms, a GA4 configuration required much more than just replication of an existing Universal Analytics property. Instead, your business needed an expert understanding of GA4's capabilities to create comparable reports, fully harness the power of the platform, and avoid missing out on key information.

In short, without the oversight of an expert like those at Inflow, you're likely losing important new data about your website performance, user behavior, and much more.
Will all of my website data transfer to GA4?

Currently, there is no Google-provided or -recommended way to save your existing Universal Analytics data in GA4.

However, Inflow has experience with several different methods of archiving your UA data while still being able to report from it. We'll work together with your team to determine the best strategy for your needs and goals.
Will year-over-year reporting still work with GA4 data retention limits?

Google Analytics 4 is limited in the data it stores. Unlike Universal Analytics, it only retains 14 months of data at a time. Therefore, you'll need a data warehousing solution like Big Query to store the rest.

As part of your migration services, Inflow will help you set up your Big Query data streams to export your historical data for storage.

The video below is hosted on YouTube. If you need assistance with viewing the video, please contact [email protected].
Why Choose Inflow as Your GA4 Agency?
We're an eCommerce digital marketing agency with more than 15 years of experience helping businesses like yours grow their revenue. Web analytics and reporting are a key part of that, which is why we're proud to boast 40+ completed GA4 migrations over the last year.
We continually train our team on all the latest industry developments, including new Google Analytics updates. In turn, our strategists produce only the most in-depth, detailed Google Looker Studio (formerly Data Studio) reports for our clients, integrating metrics from all sources and marketing campaigns into one clear, readable dashboard.
As your GA4 agency, we'll do the same — bringing the degree of expertise and personal attention needed to set your reports up for success.
And, if we find other opportunities for your business along the way, you'll always be the first to know.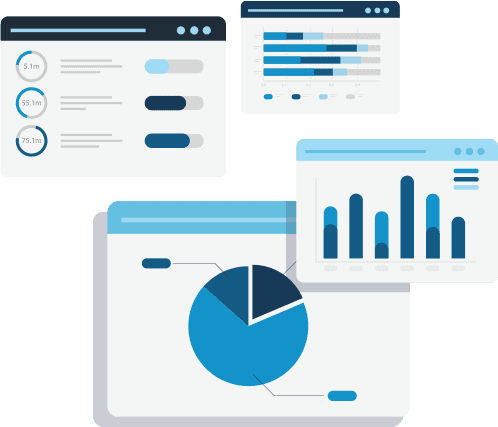 What Our Clients are Saying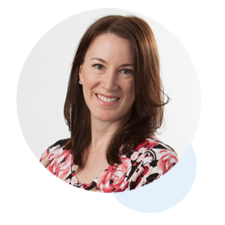 "Inflow's in-depth expertise and proactive recommendations help us significantly improve our website and landing page conversions. I highly recommend them to my colleagues."
Jacqueline Trebar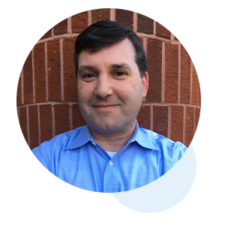 "One of our biggest challenges was that our data infrastructure was really sub-optimized. Inflow's really helped us clean a lot of that up, and then devise campaigns that allow us to more micro-target audiences to the right areas of our site."
Jon Safran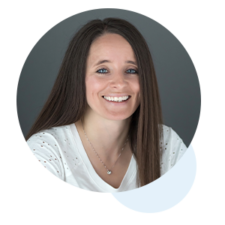 "I have zero complaints with Inflow. They're proactive, always reaching out ideating, quick to respond to anything I throw their way. Hands down a great team to work with and would recommend their services to anyone."
Cara O'Brien