Increase Store Sales & Revenue With Custom Amazon Ads Management
Get Your Free Proposal Now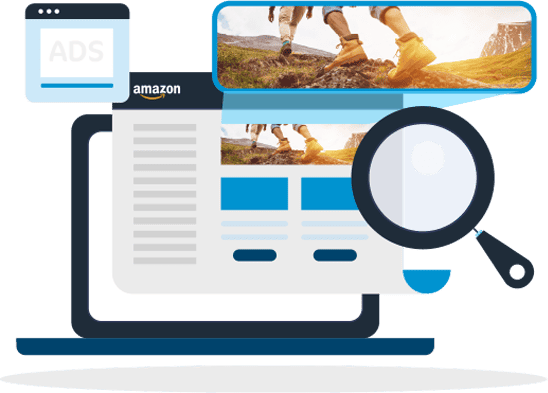 There's no overstating the grasp that the Amazon marketplace has on the eCommerce industry.
If you want to reach new shoppers and raise your brand awareness, you need to be advertising on this platform — and ASAP.
Fortunately, Inflow is here to help.
Improve your advertising ROI and scale your product sales with the help of our Amazon ads agency today. Let us take your eCommerce business to the next level with personalized, results-driven ads management you won't find anywhere else..
Our Amazon Marketing Services
We offer a full-service style of Amazon ads management, designed to take all of the heavy lifting of product listings and ad campaigns off your team's shoulders.
Your scope of work will always be tailored to your business goals and needs, but can include any and all of the following:
Ad copywriting & messaging
Product listing optimization
Together, we'll build an Amazon advertising strategy that achieves the best return on your investment, combining your product knowledge with the skills of our PPC experts.
The video below is hosted on YouTube. If you need assistance with viewing the video, please contact [email protected].
Why Your Brand Needs Amazon Ads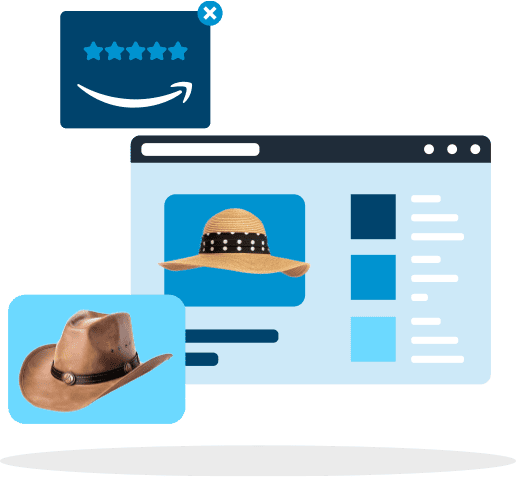 Amazon is the leading online retailer in the U.S., capturing a substantial 37% of the market. And, with almost 310 million active users worldwide, advertising on this platform opens your brand up to a whole new audience — many of which shop solely on Amazon for all their needs.
But becoming an Amazon seller and adding your items to a virtual storefront isn't enough to succeed
in this crowded marketplace.
With data-driven, human-powered Amazon ads management from Inflow, your products will get in front of the right shoppers at the right time — leading to increased sales and revenue you can't achieve with organic rankings alone.
Bottom line: If you're currently selling your products on Amazon, but don't have a comprehensive Amazon ads strategy to promote them, you're leaving money on the table.
Why Choose Inflow?
Here at Inflow, we've been offering PPC management services for more than 15 years — and it shows.
Nowhere else will you find an agency team that is as well versed in the eCommerce industry, with senior experts at the top of their field managing your day-to-day account needs.
We pride ourselves on collaborative, transparent partnerships with our clients, including:
The flexibility to focus on your business's areas of biggest opportunities (not an unchanging set of deliverables)
Direct contact with our most senior strategists whenever you need them
A fair pricing structure that allows for experimentation across multiple advertising channels
And a history of record-breaking work for our
dozens of clients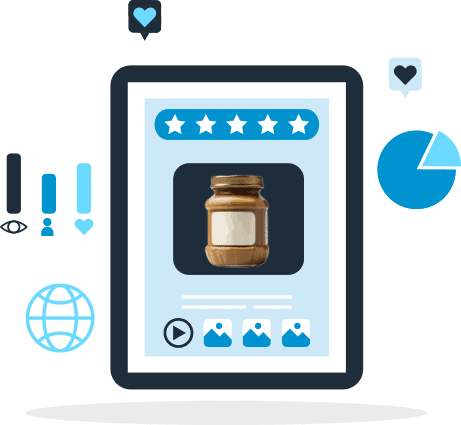 What Our Clients Are Saying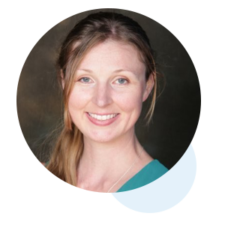 "First and foremost, the Inflow team is
extremely knowledgeable, upbeat, and always willing to help
with anything we need. Plus,
we're seeing great results
such as a growing keyword footprint and strong conversion rate for both paid and organic channels."
Rita Stadler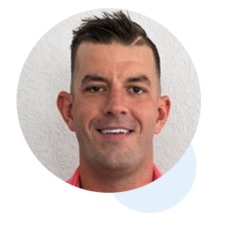 "I appreciate the expertise, communication, and friendliness of the people that are working on my account. Everything just feels really comfortable and transparent, and the reports and information are great."
Paul Haynes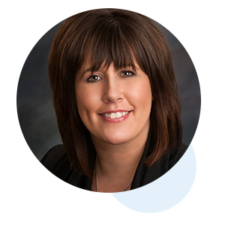 "Both teams (SEO and Paid) are exceptional! Great people, great work, good results!"
Brandy Hansen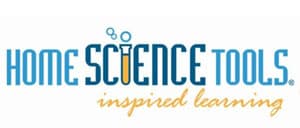 We manage accounts from $3,000 to $1 million per month in ad spend — and deliver outstanding results, regardless of your account's size.
average increase in ad spend
average increase in ad revenue
Our Other PPC Advertising Services
Amazon is just one piece of the pay-per-click advertising puzzle. We can also market your products and brand across the following channels:
Amazon Ads FAQs:
What is Amazon ads management? What does it include?

Inflow's Amazon PPC management services are tailored to each client's needs and goals.

Typically, our campaign management includes the three major types of Amazon Ads (sponsored product ads, sponsored brand ads, and sponsored display ads), as well as the product listing optimization required to launch them.

Other services include:

Account and campaign audits
Copywriting and creative optimizations
Continuous monitoring and optimization
In-depth reporting
Regular meetings with senior strategists
Why are Amazon ads important for eCommerce websites?

Because Amazon is the largest online marketplace in the world, competition is fierce. Promoting your product listings through Amazon PPC campaigns is necessary for increasing your brand awareness, improving brand and product visibility, and scaling your online sales.

Another benefit: Amazon ad campaigns allow you to dial in your efforts on highly interested shoppers (increasing your ROI) and to receive the valuable shopper data you'd otherwise be missing out on.
What is the benefit of using an Amazon ads agency?

Successfully advertising on Amazon involves a lot of moving parts, from setting up product listings and ad campaigns to managing shipping and customer service. Working with an agency like Inflow takes the first two out of your hands and into those of experts.

An Amazon ads PPC agency has the experience to optimize your campaigns as quickly as possible and get the best results for your budget. They'll bring decades of experience to your account, reducing the testing period and driving real results.

And, with the return you get from your campaign performance, you'll be able to spend more time and energy delivering the high product quality and customer service your shoppers deserve.