Increase Sales from Highly Targeted Audiences
with Our Reddit Advertising Services
In today's social media advertising landscape, it's all about diversification.
And, when it comes to eCommerce marketing, Reddit is the next big thing.
Find new audiences, build your brand awareness, and get sales from your most amenable shoppers with a custom Reddit advertising strategy from Inflow.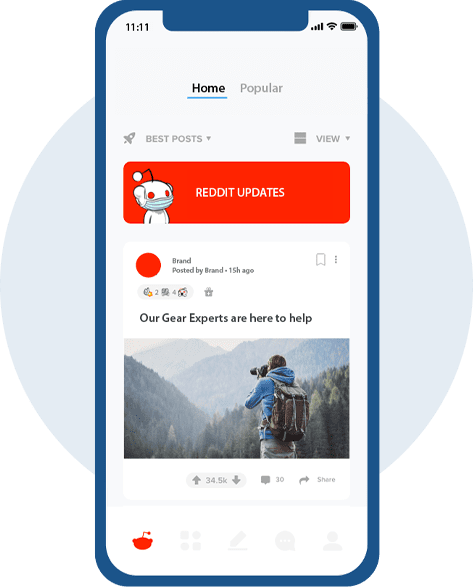 Reddit Ads: The New Frontier
Facebook Ads and Instagram Ads are old news for social media marketers. If you want to keep
expanding your business to new audiences (and new potential revenue), you'll need to look beyond the basics.
And, with 215 million monthly active users and thousands of interest-based groups, Reddit may be the perfect next step.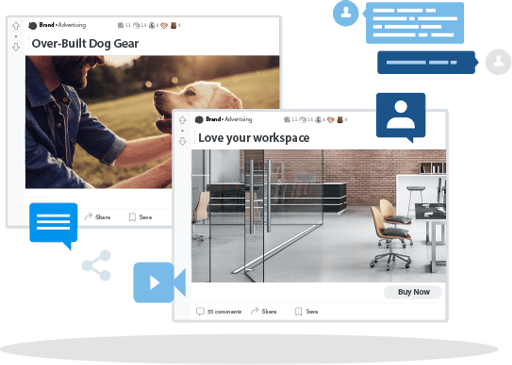 As a relatively new advertising platform, Reddit offers the best of both worlds to eCommerce brands: ready-made, interest-based audiences and comparatively cheaper advertising costs than other social channels.
But, with a completely unique user base and culture, your team can't just recycle old marketing campaigns and expect to find success on this platform.
And that's where we come in.
We manage social media accounts from $3,000 to $2 million per month in ad spend — and deliver outstanding results, regardless of your account's size.
average increase in ad spend
average increase in revenue
Why Choose Inflow's Reddit
PPC Services
Numbers only tell half the story.
Here are just a few reasons why eCommerce brands choose (and love!) Inflow for their social media advertising needs:
We're experts in niche, industry-based marketing.

Advertising on Reddit is all about finding high-interest, incredibly niche audiences that live and breathe your industry — and delivering the best ads to interest them in your brand.

As an agency that works in a few choice eCommerce verticals, we've got the expertise to make it happen.

We'll help you find the specific subreddits that best match your target demographics, craft the perfect ad copy to grab members' attention, and continually optimize our efforts to raise your brand awareness and drive product sales.
We've got our fingers on the pulse of social media marketing.

As an official Reddit agency partner, our team gets access to all of the platform's latest news and developments — and you'll always be the first to know about things like:

Beta advertising programs
Platform updates and changes
Optimization recommendations from Reddit itself
And more

Combined with our knowledge of all other social media platforms (and official partnerships with Meta, Google, and more), you can trust your ad creative and strategies will always be at the forefront of industry trends and innovations.
We always put your business first.

There's no cookie-cutter approach here. We craft your Reddit advertising strategy to your unique business goals and needs — and we're constantly optimizing it to make those dreams a reality.

With our Agile approach, our team can quickly and efficiently pivot to your most important priorities, whether that's advertising a new promotion, beefing up crucial product sales, or anything else.

You'll never pay more for your success, either. Unlike other Reddit advertising agencies, we don't charge an ad spend percentage fee.

Instead, you pay a flat rate for a dedicated scope of service — no matter how well your Reddit ad campaigns perform.
Sound good to you?
Learn more about our unique ads management approach by contacting our team today.
What Our Clients are Saying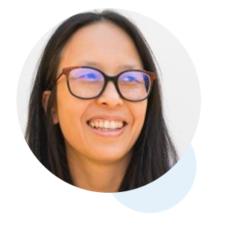 "Inflow helped us
quickly increase eCommerce sales
in the face of the COVID-19 pandemic… We really love their responsiveness, effort to understand our business, and determination to deliver the highest ROI possible."
Gay Lam


"We were leaving too much to chance, just hoping people would come back. [Now,] we do a much better job of engaging customers over the lifetime they're going to be making buying decisions, and that's all thanks to the changes that Inflow implemented to our account."
George Pardo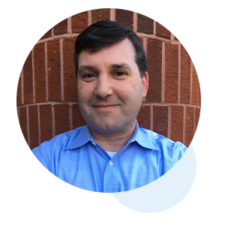 "Great team and collaboration. We are pushing hard, and Inflow is responding… We are aiming for greatness and also know that Inflow is up to the task."
Jon Safran


Should Your Business
Advertise on Reddit?
In our decades of experience working with eCommerce brands, we've found a few factors that indicate the best chance of success with Reddit advertising:
Your customers are passionate about their interests. Redditors love discussing and debating their passions in their chosen subreddits. Products and brands that lend themselves well to those interests and hobbies (think photographers and model train enthusiasts) are a better match than those with wider, more generic audiences (like wholesale retailers).
You want to diversify your advertising efforts. If diminishing returns on Facebook and Instagram are pushing you to test new channels, Reddit will help you reach a new, unique audience of shoppers — and plays well with an omnichannel marketing approach.
You have the budget to invest. Like all social media marketing, Reddit requires an initial period of testing and experimentation to do right. Your team should be comfortable with this investment and the long-term game plan that's required.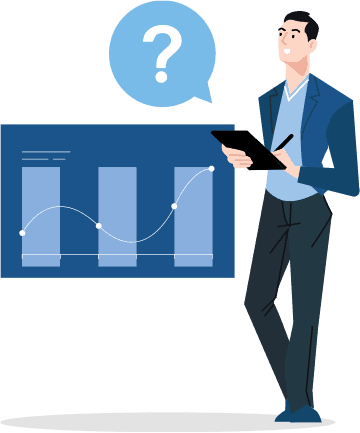 Not sure if this platform is right for your brand?
Schedule a consultation with our social media marketing team to find out what we recommend.
Our Other Marketing Services
We're not just a Reddit marketing agency. Our team of experts can also help you build a full-funnel eCommerce marketing strategy with other initiatives, including: