Set Your Strategy Up for Success with
Our SEO Analytics & Reporting Services
Custom SEO reports for your needs and goals
SEO data can be tricky. With just the slightest misstep in configuration or analysis, you can unwittingly set your search engine optimization strategy back by months or even years.
Why take the chance?
Get the accurate reporting (and actionable insights) your business needs by working with Inflow's experienced SEO analytics services team.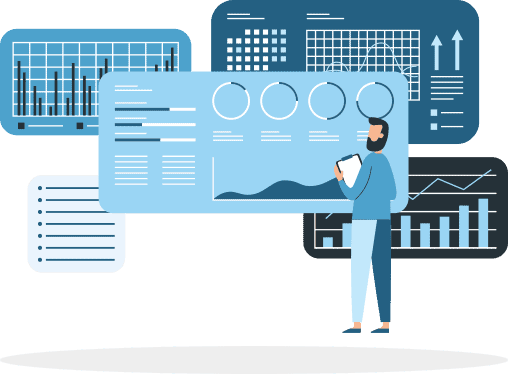 Our SEO Analytics Services
Google's analytics suite is enough to make anyone's head spin. We take the work off your plate by putting your accounts in order and creating custom SEO reports for exactly what you want to see.
To obtain the most accurate SEO data, your analytics programs need to be set up with your eCommerce business in mind.
We work with a certified Google Analytics manager to audit and structure your accounts, ensuring:
Efficient
eCommerce reporting
Google Tag
Manager tracking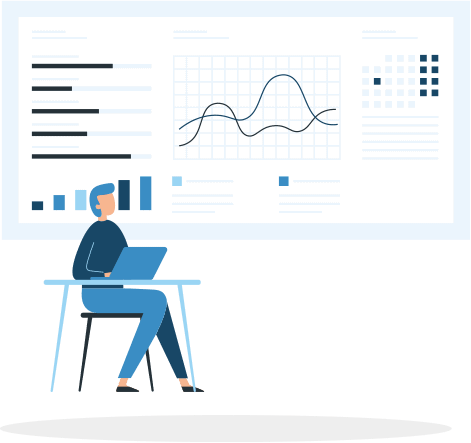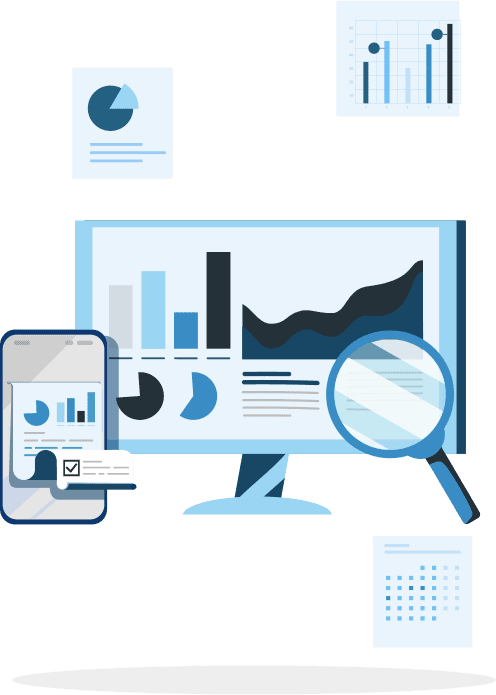 Your eCommerce SEO strategy will be unique to you, and so will your monthly reports.
We partner with you to create a custom Google Data Studio report that tackles all the typical SEO data points and the unique digital marketing metrics you want to keep an eye on.
This includes KPIs like:
Keyword rankings
& opportunities
Your report can get as granular as you want, too. Blog content and landing pages your top priority? Really diving into your product and category pages this quarter?
We'll track your requested metrics in as much detail as you want, with actionable insights and strategies you can apply across your site.
Unlike other marketing agencies, we don't just look at your numbers once a month. Your strategist will continually have eyes on Google Search Console and Analytics to monitor search terms, watch for algorithm update effects, and more.
And, if you ever have burning SEO questions, they're happy to hop on a call at any moment, too.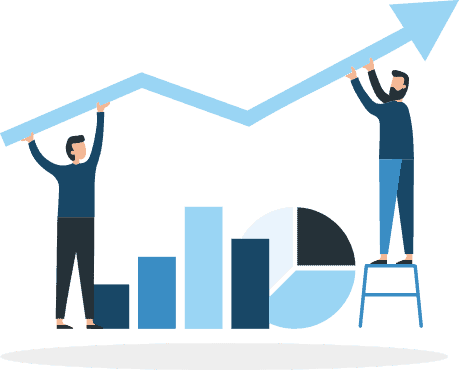 What Makes Our SEO Analytics
Reporting Different?
Free reporting templates and how-to guides are great for beginners. But, if you want to take your SEO marketing campaigns to the next level, our team stands out from the crowd — for a few reasons:
We believe our clients deserve to know what's going on with their SEO analytics. That's why you'll always have access to your accounts, whenever you need them.
Honesty and openness: That's what Inflow is all about.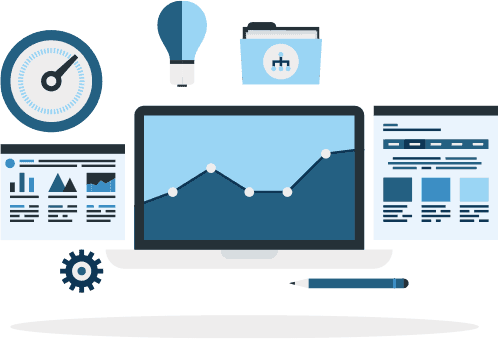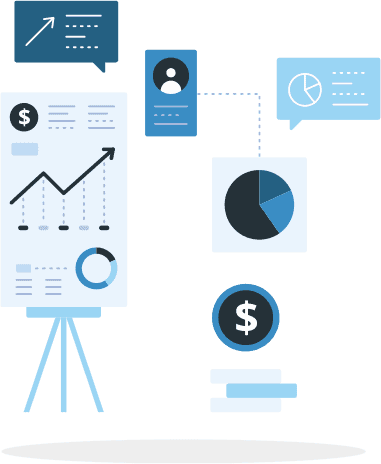 Plenty of subpar SEO services and analytics tools can provide you with bullet point data.
Our SEO agency reads between the lines to deliver insights and adjust your marketing strategy accordingly through technical SEO, content marketing, and other aspects of our
full-fledged eCommerce approach.
Your goals are our goals — which means we're always using data to improve your site's performance and your business's bottom line.
We're data nerds, and we're always ready to dive into the numbers whenever you need us to.
While we only complete full-fledged reports once a month, our SEO experts are more than happy to answer your questions, walk through recent website traffic changes, and take another look at any time.
You're our partner, not just our client, and we'll provide all the insights we can to move the needle on your SEO efforts.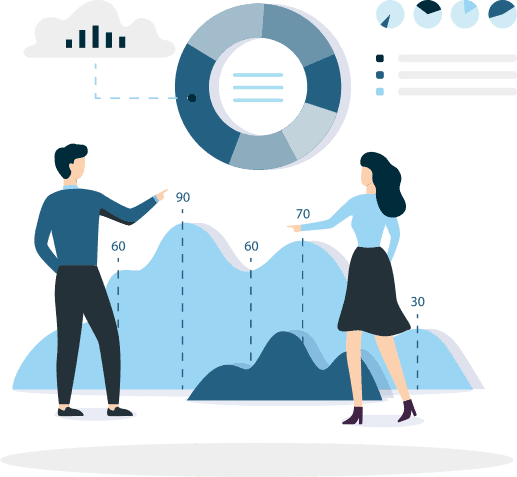 What Our Clients are Saying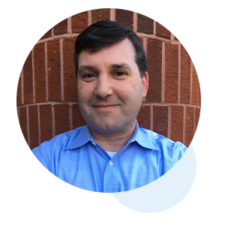 "We trust Inflow's expertise… We just went through
a major site upgrade
and their SEO team worked very closely to ensure that any potential impact from such a large transition was minimized and quickly corrected."
Jon Safran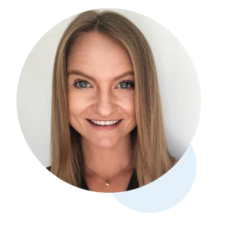 "The team at Inflow is responsive, and they put together the most in-depth briefs, analysis, and recommendations that make it easy to execute on. Would highly recommend them to someone looking for a strategic SEO partner."
Kirsten Henning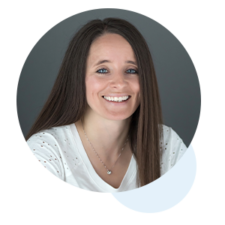 "Inflow's team knows their stuff! They always go above and beyond, and their skillset is unmatched."
Cara O'Brien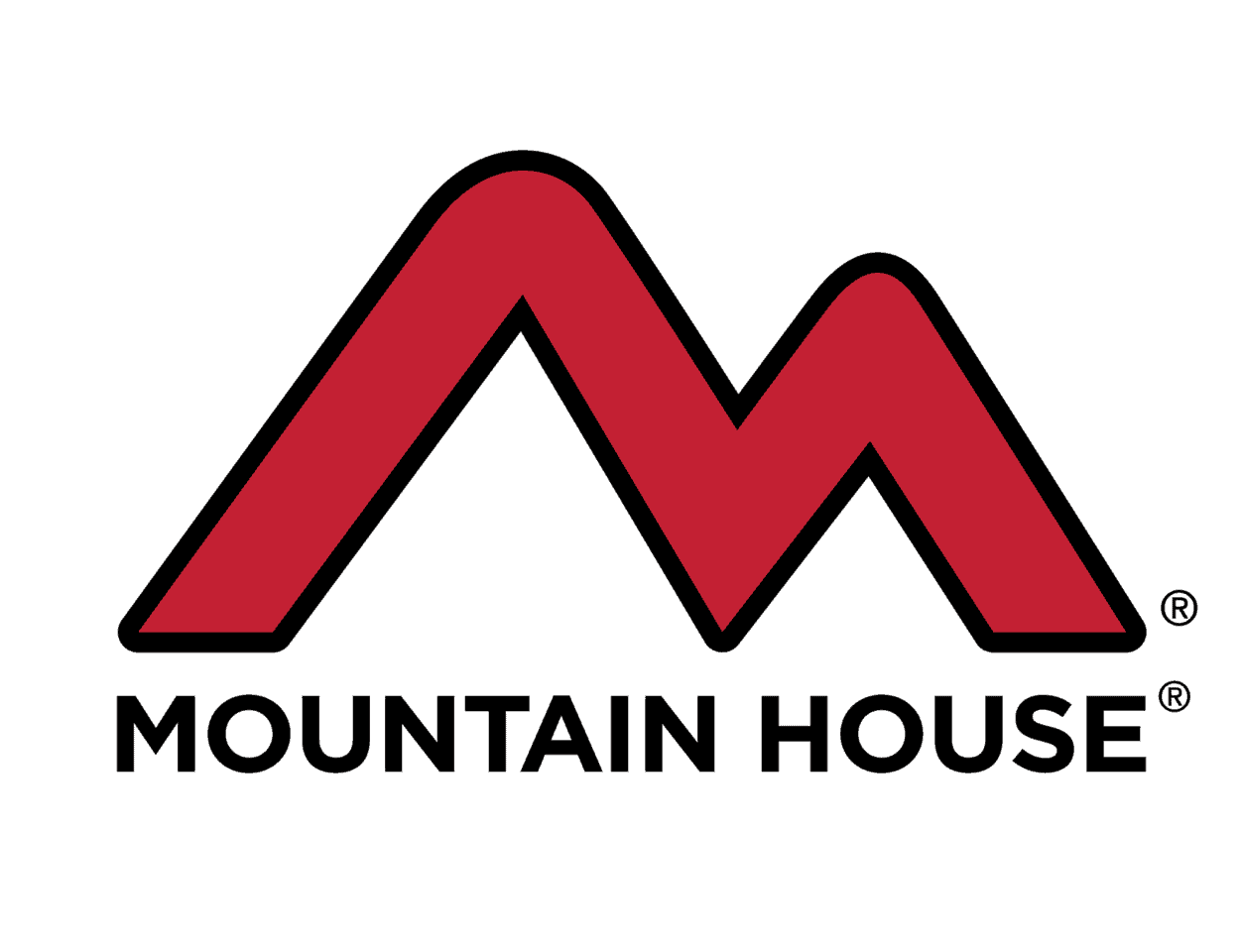 Meet Your Team of SEO Data Experts