Inflow's GA4 eCommerce Tracking Toolkit
Get your Google Analytics 4 accounts ready before the 2023 deadline with our GA4 eCommerce Tracking Toolkit.
Use our complete toolkit to implement your Google Tag Manager code and properly configure your eCommerce conversion tracking, including purchases, add-to-carts, and more. Download it now to get:
eCommerce GTM container
eCommerce Tracking Template
Fill out our form to start DIYing your account transitions now.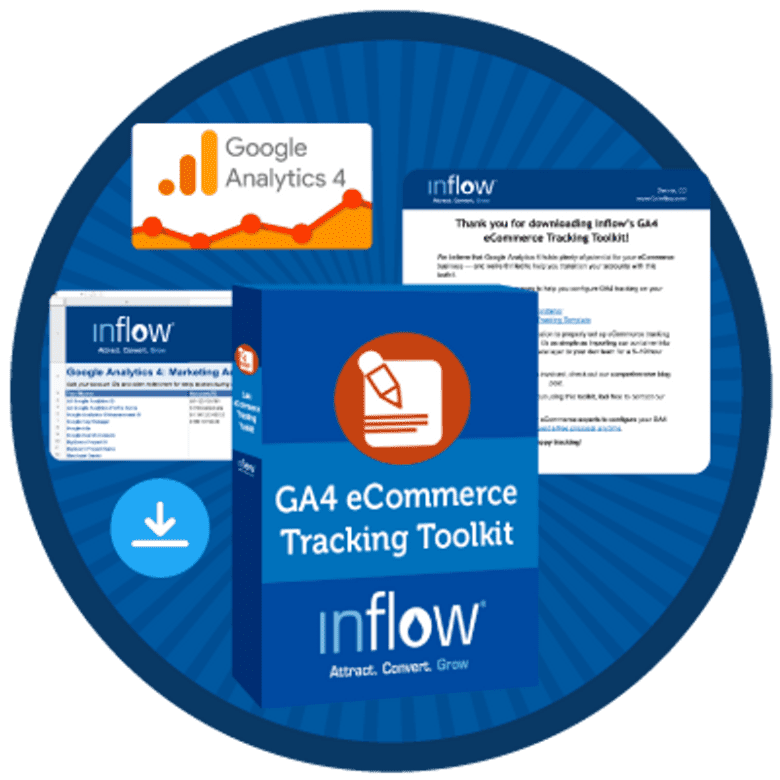 GA4 eCommerce Tracking Toolkit