Thank You for Contacting Inflow
Thanks for getting in touch with Inflow. We'll reach out to you to set up an appointment within the next 24-48 hours, so we can discuss your goals and how Inflow can help you reach them.
I wanted to provide you with a bit of information about Inflow's pricing before our call. We offer Internet marketing services (SEO, PPC, Inbound Marketing, Conversion Optimization) at rates ranging from $2,500 to $10,000+ per month. We also take on one-time project work in some cases.
Pricing for ongoing programs and projects varies depending upon the scope of service. If our rates are not within your budget, don't worry, I can point you to a trusted resource who may be able to help.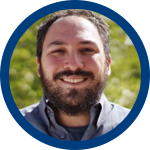 Mike Belasco
Inflow, CEO