Inflow's eCommerce Content Audit Toolkit
Looking for outstanding ROI from your SEO budget? Learn how to perform a comprehensive audit of category, product, and other eCommerce pages at scale.
You can see traffic increases of 30–90%, even when still reducing the total number of pages indexed by Google. Why?
Your pagerank and other ranking factors are consolidated into fewer, stronger pages.
Your crawl budget is conserved and crawl efficiency improved, making it easier for Google to access deeper pages.
Your ratio of high-performing to "dead weight" content on your site is vastly improved.
Our kit includes everything you need to get started with your audit, including:
Pocket Guide to Content Audit Strategy
Output report samples
Spreadsheet templates
Comprehensive case studies
And more
Increase your revenue today with our content audit toolkit.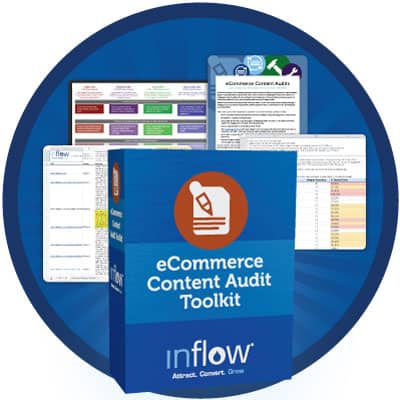 Get the eCommerce Content Audit Toolkit