Inflow's eCommerce Link-Building Guide
Learn how to build high-quality links (the kind that won't get you penalized) to product and category pages on your eCommerce site.
This 20-page eBook is written by link-building expert Alex Juel, who has a decade of experience developing strategies and implementing tactics to earn effective backlinks that stand the test of time.
You'll get:
A breakdown of different types of link opportunities
Actionable tips on developing tactics
Safe and effective ideas to build a strong backlink profile
And more
Download it now to start building your linking strategy.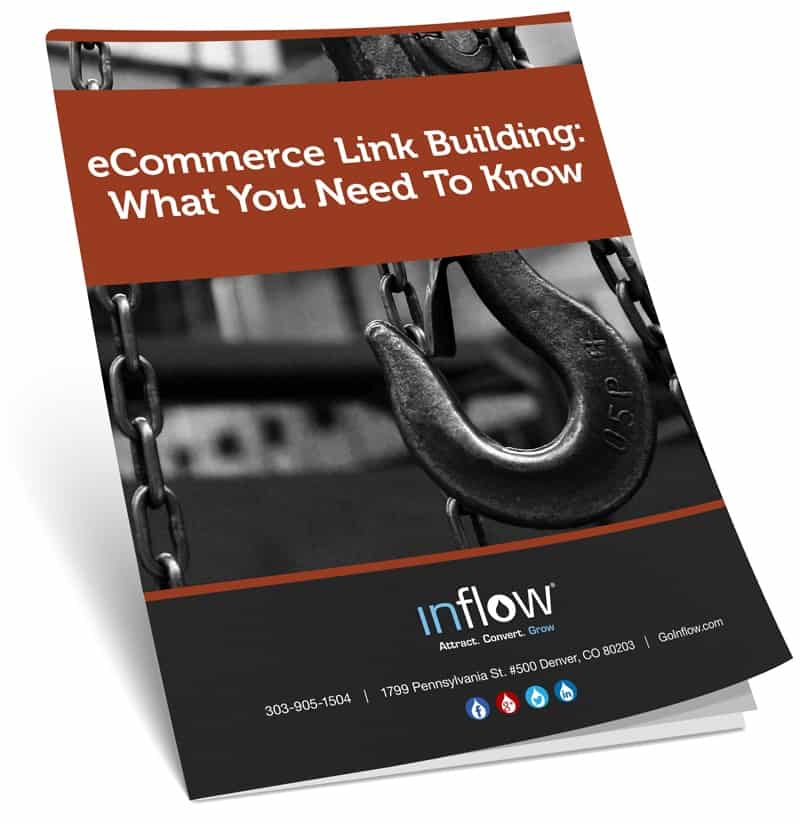 Get the eCommerce Link-Building Guide Now