Discover Your Social Advertising
Potential With Our eCommerce
Testing Program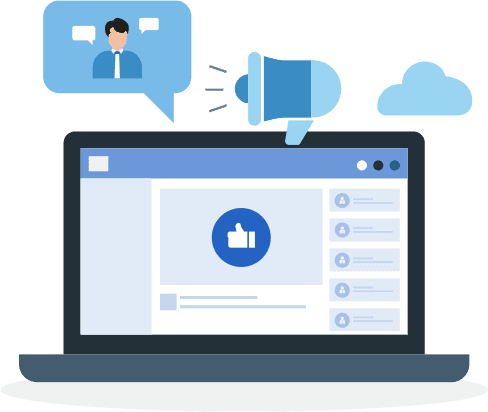 Ready to test the waters of social media advertising — but looking for a solution that's more affordable than a full-service, agency-style engagement?
Worried about investing your brand's hard-earned money into these new-to-you marketing channels?
You've come to the right place.
Set the foundation for future website traffic, sales, and revenue success with our unique Inflow Grow program, an advertising service designed for emerging eCommerce businesses just like yours.
Inflow Grow: Built for Your Brand
Our Inflow Grow program is here to help your early-stage eCommerce brand or small business kickstart its social media marketing efforts. Our goal: Find the social media platforms your ideal customers are using and create a tailored ad strategy that drives sales and growth.
You get all the expertise and knowledge of our award-winning digital marketing agency — on a pricing scale that fits your project budget.
Over three months, our team will test your brand's profit potential with the following process: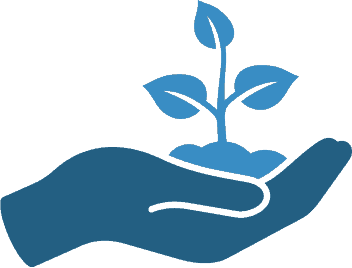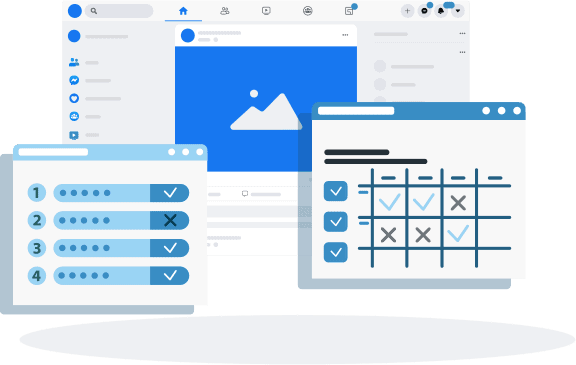 1. Configure Your Meta Advertising Accounts.
In adherence to our team's best practices, we'll set up your Meta advertising accounts for the best chance of success.
Whether you're starting from scratch or have already configured your Facebook Ads Manager, we'll handle every aspect needed to create a comprehensive foundation for your social media accounts, including:
Customer demographic targeting
Product and industry targeting
Pixel and first-party data targeting
2. Launch & Maintain Your Test Campaigns.
To make the most of your investment, we put optimization at the forefront. In other words, we'll configure your social media marketing campaigns with the best chance of driving product sales and revenue for your brand.
This full-funnel strategy — known as our "See, Think, Do" method — targets audiences from brand awareness to trust-building to purchase. Your ads will nudge potential customers through the buying journey, increasing the chance of making the sale and recouping your investment.
And, with our marketing team optimizing your bottom-funnel ad campaigns, we'll continually work to maximize potential campaign performance.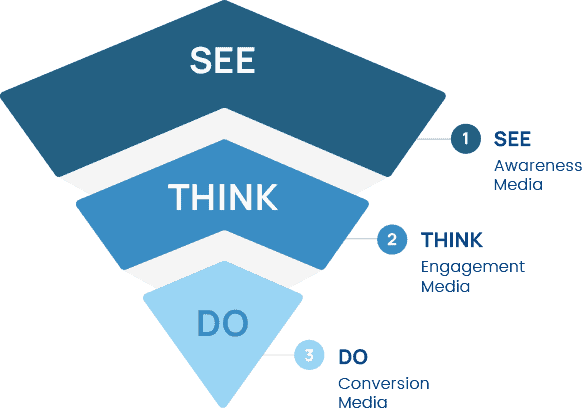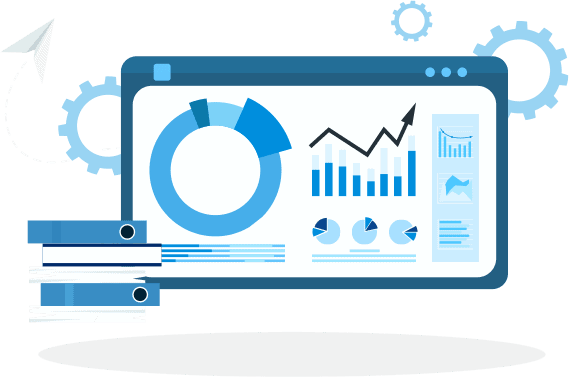 3. Evaluate Profitability & Scalability.
In addition to comprehensive monthly reports provided by your dedicated account manager, at the conclusion of three months, you'll receive a full rundown of your campaign performance and key metrics — what went well, what we learned, and what future we see for your social media
advertising efforts.
If there's a potential for viability and scalability, you'll also get our experts' recommended next steps, including the opportunity for a longer partnership with our trusted team of strategists.
Either way, you'll leave our Inflow Grow program with a better understanding of your eCommerce brand's opportunities in relation to your business goals — and strategies to help you achieve them.
Signs You're Ready
for Social Advertising
When done right, social media advertising can be a boon for your eCommerce brand. With our Inflow Grow program, we'll help you minimize the risk with our proven strategies for small businesses and startups.
However, to get the most out of your test budget, we recommend the following:
You're ready to invest. The more your brand can budget for our testing program, the better. We recommend a monthly ad spend of at least $2,500 per month for three months to make this program as successful as possible.
You've got your creative ready to go. We recommend a variety of ad creative — product images, user-generated content, and videos — to diversify your test ads and improve the chances of resonating with your target audience.
You're comfortable with testing. Like paid search advertising, paid social advertising takes time to work. While you're unlikely to see significant results in month one, our three-month program is often the perfect time frame to determine the viability of this digital marketing channel.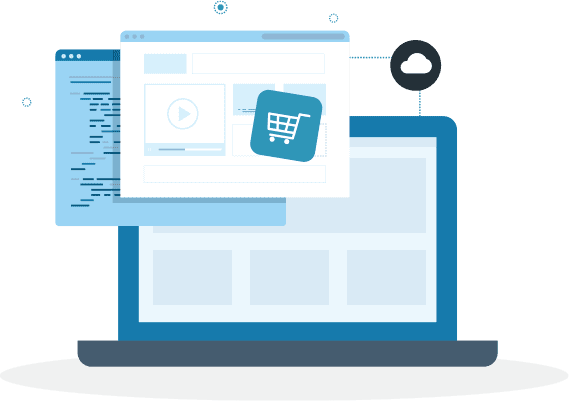 What Our Clients are Saying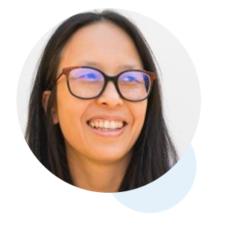 "Inflow helped us quickly increase eCommerce sales in the face of the COVID-19 pandemic… We really love their responsiveness, effort to understand our business, and determination to deliver the highest ROI possible."
Gay Lam


"We were leaving too much to chance, just hoping people would come back. [Now,] we do a much better job of engaging customers over the lifetime they're going to be making buying decisions, and that's all thanks to the changes that Inflow implemented to our account."
George Pardo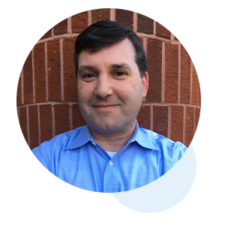 "Great team and collaboration. We are pushing hard, and Inflow is responding… We are aiming for greatness and also know that Inflow is up to the task."
Jon Safran