Update Your Site Stress-Free with Our
eCommerce Website Migration Services
Personalized strategies for clean and efficient migrations
When it comes to migrating your eCommerce site, the difference between retaining your traffic levels and tanking in organic performance is small, but mighty.
It's having the right SEO team by your side.
Inflow's website migration services won't just work to preserve your existing traffic; we'll help you prepare for long-term growth with a migration strategy tailored just for your site.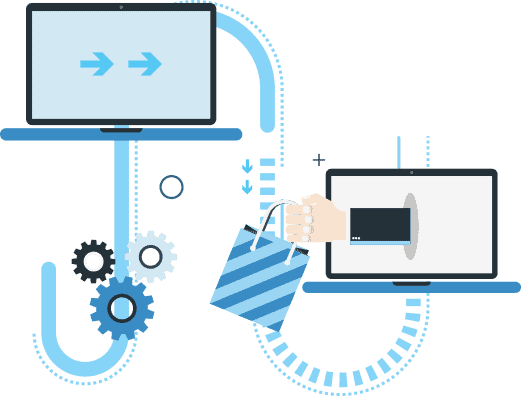 Our eCommerce Website
Migration Process
Our team has guided dozens of eCommerce businesses through site migrations and redesigns. Along the way, we've developed a three-phase process to maintain as much organic traffic and revenue for your new website as possible.
Whether you're doing a website design overhaul, changing your platform, moving a
subdomain into your main domain, or switching to a new domain name altogether, we'll make sure all the details are covered from start to finish with our extensive eCommerce migration checklist.
Here's how it works:

Before any changes are made, we conduct a thorough review of your existing website and planned migration. We run a full site crawl to collect and analyze your URLs, meta data, and more, identifying potential issues that could affect search engine optimization. (We also keep this data handy for comparison throughout the entire process.)
Most importantly, we make sure we understand your
needs, wants, and desired timeline — before we ever start
making recommendations.

Once we're on the same page with you and your development team, we start creating a customized strategy for your migration. We make sure your dev site is invisible to Google crawl bots, and then we review important factors and functionalities, including:
Dev site crawl data
Google Analytics
Content parity
Duplicate content
Faceted navigation
Javascript
Image optimization
Mobile site
Product and category page setup
Redirects & broken links
Robots.txt and disallows
Site speed
Sitemaps
Structured data
URL parameters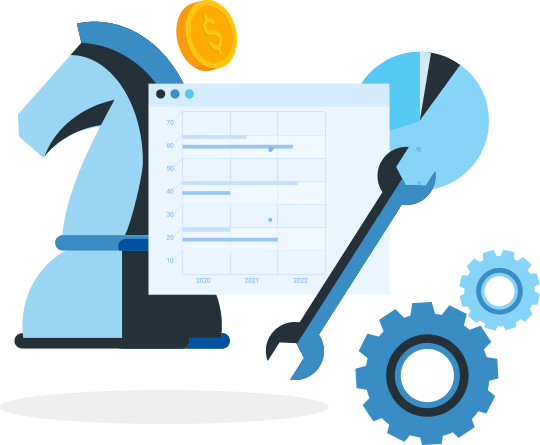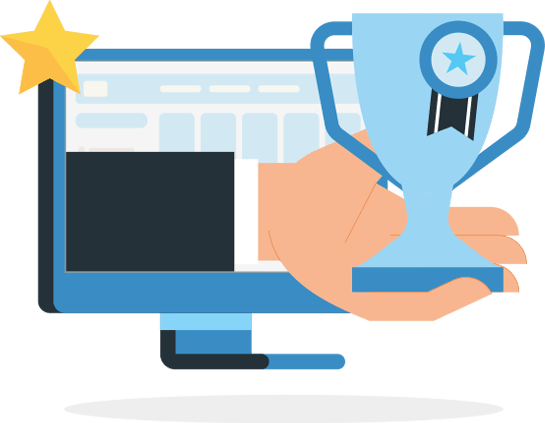 On launch day, we complete a final dev site review to ensure any remaining priority issues are identified and addressed before pushing live. And we don't stop then; our team will be by your side to identify and solve any issues that arise after launch, too.
We will crawl your new site post-migration and provide any recommendations or fixes we discover. We'll also keep you updated on any traffic changes that might arise after your migration is complete.
How Site Migrations Affect
Organic Traffic
Here's the truth: Even the best-planned, most thorough site migrations will affect a site's organic traffic. When you're moving thousands of product and category pages on an eCommerce website, those drops can be felt even more acutely.
After a migration, rankings and sessions may fluctuate for weeks (or even months) until search engines can crawl, index, and understand the entire website again. It's a normal part of the process that we'll expedite as much as possible. And, within just a few months, organic traffic should recover to around pre-migration levels — or even better, if your new platform offers significantly more SEO benefits.
That's why our website migration services focus on minimizing negative effects and maintaining current traffic — not making promises we can't keep.
In short: The earlier you involve us, the better the results.
What our clients are saying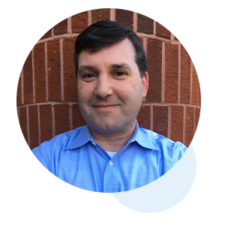 "We trust Inflow's expertise… We just went through a major site upgrade and their SEO team worked very closely to ensure that any potential impact from such a large transition was minimized and quickly corrected."
Jon Safran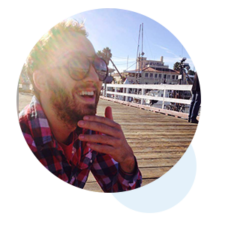 "Their expertise in SEO is obvious. Helped us migrate our site without any hiccups and our organic traffic is steadily rising."
Frank Jackson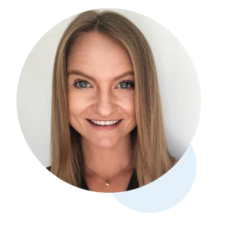 "The team at Inflow is responsive, and they put together the most in-depth briefs, analysis, and recommendations that make it easy to execute on. Would highly recommend them to someone looking for a strategic SEO partner."
Kirsten Henning