Tory Gray
Do you want to keep the traffic from search engines coming to your eCommerce website?
Competing search results along with Google's periodic updates can cause organic traffic and corresponding sales to go down: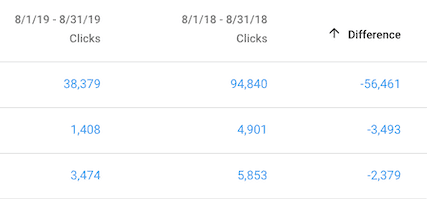 The image above shows the year-to-year difference …
By
Tory Gray
Stay on top of your eCommerce strategy.
Get Inflow's latest insights, research, and more by signing up for our newsletter.