Careers at Inflow®
Thanks for taking the time to check out open positions at Inflow! There's no doubt that you're thinking about some amazing options for your next career move right about now. And we'd like to share a few things about what working at Inflow would be like, and who we want to join our team.
Inflow® is an eCommerce Inbound Marketing agency based in Denver with roots in SEO, PPC, content marketing and conversion optimization. Our Attract, Convert, Grow approach to eCommerce digital marketing starts with an in-depth understanding of each client's goals, resources, audience and customer acquisition channels. We provide high-level strategies and support the implementation of well-planned campaigns.  Learn more about our team and what we do.

The Goal
When CEO Mike Belasco started Inflow®, his goal was to create a place where he (and eventually other staffers) was excited to come to work every day. Sounds simple, right?
In order to be excited about coming to work, there are some key ingredients that should be in place:
Great clients with great relationships
Great results for those clients
Awesome teammates (professionally and personally)
Work/life balance
Fun and creative office environment
Enough profit to thrive, grow and give back to our community (we are a business after all)
---
What Guides Us
We use a Vision-Based Framework to guide our direction as a company. Our Core Purpose is to "Grow and connect eCommerce brands with their ideal customer, in order to improve those individuals' quality of life (or work)." Our strategic vision is to build-up eCommerce brands through online Inbound Marketing, including organic and paid online advertising, as well as conversion optimization. Some of the Core Values that guide us include 212: The Extra Degree, Accuracy, Adaptability, Agility, Education, Fun, Ingenuity, Integrity, Passion, and Teamwork.
So, have we succeeded with the goal of creating a place where we are all excited to come to work every day? Let's explore:
Great Clients With Great Relationships
Inflow is proud to work with a large variety of awesome clients. Some you may have heard of, some maybe not yet. Most of our clients have been with us for several years and we've become trusted "partners" in their businesses. Check out our testimonials for several examples of these clients and relationships.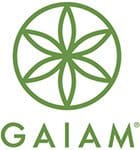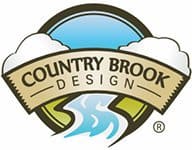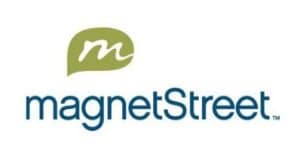 ---
Working with Inflow was so easy. Strategist Mike Vallano kept me informed of the process the entire way through our project. The importance of Internet marketing has only grown over the years, and I knew Inflow was a team that understood the significance of our project and the impact it could potentially have on our business making the conversions we needed. I highly recommend Inflow for your digital marketing projects.
Cassie Noyes, 5280 Magazine
---
Great Results For Those Clients
We do some amazing and creative work for our clients, assisting them in growing their eCommerce brand. Check out some of our Case Studies for a small snapshot of our work.
---
Awesome Teammates Professionally and Personally
Most of us already have our 10,000 hours in. We speak at industry events like Search Engine Strategies (SES), Search Marketing Expo (SMX), SMX Advanced, SMX Milan and other marketing conferences within various industries. You will find articles written by our team, and interviews of our team members, on website like Moz.com, Volusion eCommerce, Search Engine Journal, Kapost, Simply Business, LinkedIn, SEMPDX, Business Catalyst Gurus, Search Engine Land, and more.
Everett Sizemore directed Gaiam's SEO department for nearly five years before joining Inflow as Director of R&D. Keith Hagen, who's on our Conversion IQ team, has more than a decade of experience optimizing conversion rates on eCommerce websites. Even our President & CEO Mike Belasco continues to run an eCommerce site just to stay sharp.
Here are a few Inflow resources that may give you a better idea of our expertise: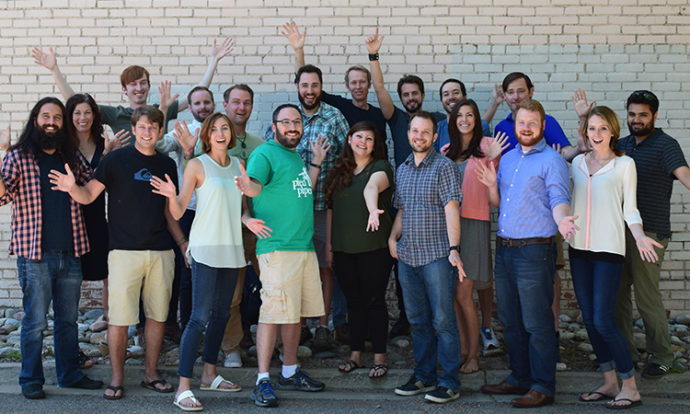 Work/Life "Balance"
We understand that in order to perform your best at work, you must be fresh and full of energy. Our generous vacation policy, flexible work-from-home options and a limit on billable hours per employee makes sure our employees can not only be excited about coming to work, but also excited about life outside of work. Among us, we count musicians, roller derby athletes, fantasy football fanatics, beer connoisseurs, video game nerds, real estate investors, pet lovers and many other diverse interests. We've also recently won an award for being a healthy workplace!
Fun and Creative Office Environment
---
Remember when Google killed keyword data? We held a wake for the International Internet marketing community!
---
When all else fails, F-It, let's go bowling!
---
Enough Profit to Thrive, Grow and Give Back
Another goal of Inflow's is to make the world a better place than it was when we found it. The more profit we generate, the easier it is to make a difference with our time and money. The bigger we grow (we ultimately want to stay below 50 team members), the more we can give back. We've been on the Denver Business Journal's Fastest Growing Private Company list five (5) years in a row! Plus, we made our debut this year on the Inc. 5000 list. I guess you could say we are growing!
We give back to the community through donations, clothing drives, staff volunteer projects and occasionally some pro-bono work.
---
Ready To Work At Inflow®?
We are currently on the lookout for a Sr. Inbound Marketing Strategist and PPC Specialist. However, we encourage anyone to drop us a line if you're interested in working here. When new positions do become available, we always start by getting back in touch with those who have reached out. Coffee, phone calls – we actually want to get to know you. If there is something you're interested in and you think you'd be a great fit, let us know. 

We are always on the lookout for exceptional people to join the Inflow family. Follow us on Twitter (@GoInflow) and Like us on Facebook to be to first to know when positions open.