Data can do wonders if you know how to collect it and know how to analyze it. If you're not collecting and utilizing data from your traffic, transactions, and marketing efforts, then you could be missing out on potential opportunities to increase your revenue.
We've helped clients implement a variety of tracking solutions and we've helped them analyze their data to get a better overall understanding of their customers' behavior. In the case of this client, we were asked to take a look at their campaigns and make some data-oriented recommendations.
The Client: TotalHomeSupply.com
TotalHomeSupply.com (THS) is an eCommerce site that specializes in selling products for private homes and businesses, such as air conditioners, heaters, fireplaces and appliances, as well as other home and business needs.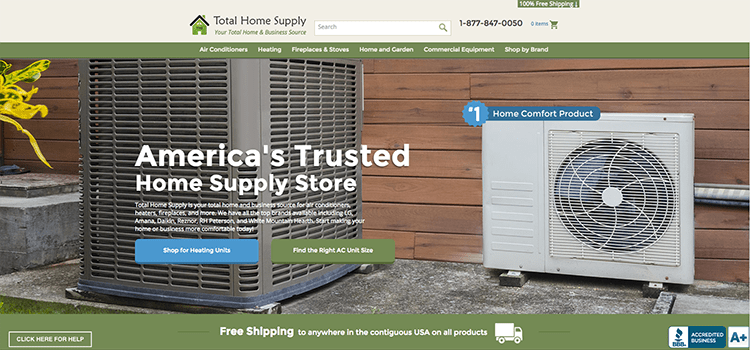 The PPC team noticed there was no call tracking implemented to determine where some conversions were coming from, and lack of tracking made it hard to determine the full value of campaigns. Upon investigation into existing data, we saw the opportunity to overhaul the shopping strategy to shift focus on high-margin, best-selling products.
During our regular consultations with the client, we learned the client had preconceived ideas on best-selling products, which was when we noticed discrepancies in Google Analytics.
By using this data to revamp reporting, we were able to shift focus to higher-value products. This strategy, in combination with the client's need to push certain products, drove our shopping strategy and yielded significant gains year over year.
What We Did:
Inflow was able to take a step back and analyze all the data from Analytics to develop a holistic approach to measuring success metrics. Considering a lot of traffic calls first to do research prior to purchasing (purchase also via phone), the team took into account lead volume and attribution in optimization efforts.
The team began improving both product related search campaigns, as well as Shopping campaigns.
Soon these leads are tracked by the client, who provides sales/revenue data for these leads, which confirmed the team's hypothesis after looking at Analytics.
The Result?
While costs increased ~9%, Revenue has grown ~199%
AdWords KPIs January 2016 – October 2016 YoY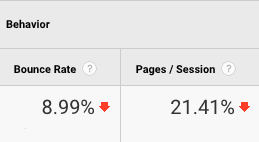 AdWords Shopping KPIs January 2016 – October 2016 YoY
Some of the biggest gains came from a focus on shopping, where revenue growth (186 percent) far outpaced costs (+48 percent).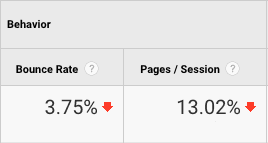 AdWords Leads January 2016 – October 2016 YoY
With a combined increase in traffic (83 percent) and conversion rate (39 percent), overall transactions made significant gains (166 percent).
Overall lead calls increased 536 percent over this same time period.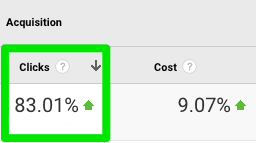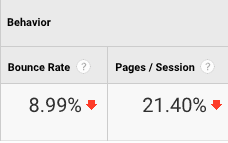 Interested in implementing new tracking solutions on your site? Looking to to become a little more data-oriented in order to see better results from your PPC efforts? Fill out the form below to contact us today.