Results
There were improvements in KPIs across the board except conversion rate and 50 percent increase in both Transactions and Revenue.
When looking at the numbers, it's important to put them into context.
The increase (100 percent) in traffic and decrease in conversion rate (-27 percent) would be a concern, except:
Cost decreased 3 percent
Transactions increased 47 percent
The client enjoyed enhanced performance, as we constantly explored new traffic and optimization tactics and opportunities.
AdWords KPIs June 2016 – October 2016 YoY



Decreased costs 21 percent, while increasing transactions 380 percent
Proactively focused on account structure and select products to optimize ROAS
 Shopping June 2016 – October 2016 YoY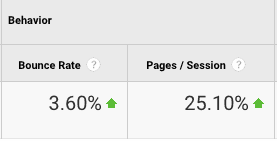 Overall traffic and transactions from PPC traffic show continual increase since May 2015 (with only a minor change in cost YoY).
All PPC Traffic Since May 2015