Inflow Is The New seOverflow: An Open Letter to seOverflow clients, partners, fans, and friends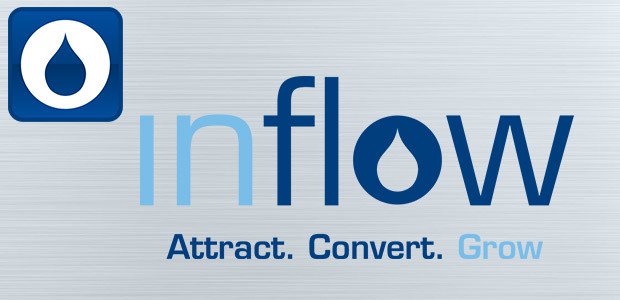 I am very excited to announce seOverflow has officially rebranded to Inflow as of March 31, 2014. Moving forward you'll see our updated website at inflow2016.wpengine.com, communicate with us through @goinflow.com email addresses (don't worry @seoverflow.com emails will forward to us), connect with us on refreshed Facebook, LinkedIn, Twitter, and Google+ profiles, and experience updated communication templates like reports, emails, and more. The rebrand has been a work in progress for about nine months and we are thrilled to move forward with this "remix" of our business.
Why Rebrand?
There are several reasons seOverflow chose to undergo this not-so-simple task of rebranding. I'll elaborate a bit on each major point.
Inflow more accurately represents our multi-channel approach to Internet marketing
Inflow is a better reflection of our "Marketing First" approach
Inflow: Actions speak louder than words
Inflow more accurately represents our multi-channel approach to Internet marketing
Attract. Convert. Grow. That is our new tagline at Inflow and, in three words it explains exactly what we are about: Attracting Traffic (organic, paid, social, email and more), Converting Traffic (analysis, insights, testing, results), and helping our clients Grow Their Businesses.

Having a name with "SEO" in it hasn't always been ideal for many reasons. The most important is that we offer much more than SEO services here at Inflow. Our Paid Search (PPC) department has always been doing some really awesome work for clients and is currently the fastest growing part of our business. In addition, late last year our parent company acquired all shares of ConversionIQ, a conversion optimization agency, which I started with Keith Hagen as a partner almost three and a half years ago. Our long-term company plan has us potentially expanding even further into Marketing Automation, Email Marketing, and of course deeper into Social than ever before. What we are doing now, and going forward, is commonly known as "Inbound Marketing" and we wanted our name and brand to reflect that, among other things. Simply attracting traffic from one channel and "stopping" there is not good, complete marketing. Furthermore, it isn't our business model or the best way to help clients.
Inflow is a better reflection of our "Marketing First" approach
Change has always been a constant in the world of SEO. That being said, some very major changes in SEO over the last several years have quickly advanced the strategies and tactics necessary to be successful. These changes are a cumulative effect of Google's moves with updates such as Penguin, Panda, manual penalties, changes to Local search… the list never seems to end (and probably won't). Google is getting much better (though they certainly still make mistakes) at separating the wheat from the chaff in terms of "filtering in" the websites that deserve to rank well. In addition, paid search is evolving quickly with major additions, evolutions and improvements in areas such as remarketing, paid social advertising, content amplification, and more. Just being "white hat" isn't good enough to succeed long term in SEO/PPC anymore. We are convinced there is a "new" but not so new approach to achieve success in online marketing. The approach puts Marketing first, SEO second vs. the old approach of SEO first, Marketing second. We want our brand to reflect our "Marketing Fundamentals First" approach to online marketing. What is good for Marketing is good for our clients.
Inflow: actions speak louder than words
By going through the work of rebranding, we are hoping to communicate to our current clients, prospective clients, and others the fundamental paradigm shift in our industry. This shift deserved an equally large response from us as effective, evolving Internet marketers.
Will Anything Change For Me As A Client?
We've never ceased evolving and improving as an agency. We've tried very hard to evolve client services as necessary throughout our history. Since we've always been performing "white hat" SEO services we've never been a company that "chases the algorithm" and most of our clients have benefited from long-term success as a result of our efforts. This rebrand is the next step in our never-ending process of evolving and improving. You can expect our recommendations and service offerings to continue to evolve as we do and more importantly as the online marketing world requires it. And you can bet these recommendations and services will be based on solid marketing practices such as really understanding your audience through research, persona development and more.
Thank You For Helping Us Grow!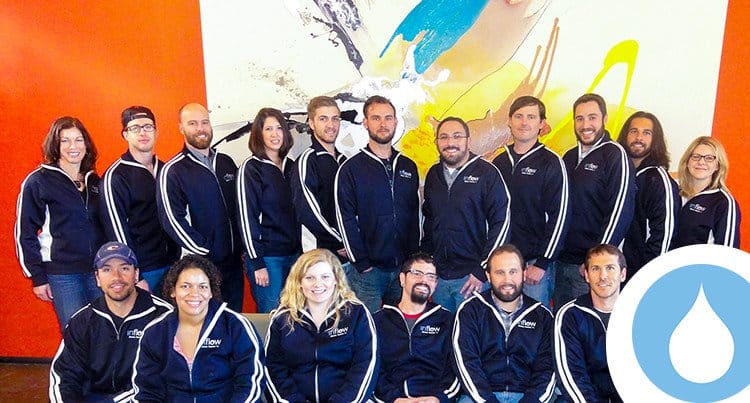 There is no doubt that seOverflow was a very successful agency. Our clients, our partners, and our community were a huge part of our success and we can't thank you enough. Four years in a row on Denver Business Journal's Fastest Growing Private Companies list, Moz Recommended status and numerous other awards and honors, not to mention an awesome client list is what we have to show for it all. We are excited to bring you with us to the next step of seOverflow, now known as: Inflow – Attract. Convert. Grow.
Cheers,
Mike Belasco, President and CEO
March 31, 2014
Related Posts
Ace Your Next Site Redesign Anyone who has been through a site redesign knows how painful this process can be. It takes months of planning, wire framing, design work, coordination with developers and ultimately, […]
Facebook 101: Quick Tips For Brand Page Success Facebook eCommerce Page Setup and Best Practices Facebook is one of the most important places for a brand to have a strong presence. But what do you do to make sure you have a good […]
Create a Call-to-Action in a Custom Tab on Your Facebook Fan Page Facebook is one of the most popular sites on the internet so it's obviously a place where you want your business to be seen. In the past, businesses would create profiles or groups for […]