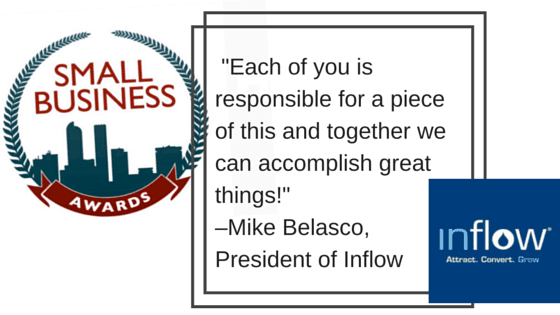 Inflow was honored by the Denver Business Journal as part of the inaugural Small Business Awards on April 19, 2016. This award sought out to recognize small businesses that have excelled. The awards were broken down into tiers according to the number of employees a given company reports.
Inflow placed fifth in the employee tier category of 21-29 employees.
Inflow has been dedicated to healthy and sustainable growth as a company, while creating a culture and work environment where all employees want to be starting with Mike Belasco, the President and CEO.
This dedication on the part of Inflow has allowed for employees to grow in their roles, expanding their knowledge bases and passing that value along to clients.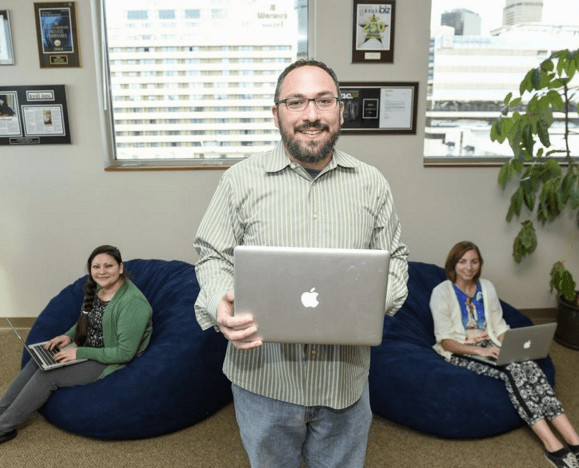 Belasco, always quick to show appreciation to his team, said," Each of you is responsible for a piece of this and together we can accomplish great things!"
This is the sixth consecutive year Inflow has been recognized by the Denver Business Journal for continued growth and success.
Denver Business Journal is one of Colorado's premier and long-standing news sources reporting on the Colorado business and economic sectors. The publication recognizes outstanding businesses and business leaders in different ways via awards and special lists. To learn more about DBJ, visit their homepage.