When one of our clients — a subscription-based video platform that dominates its health and fitness niche — was launching a new video series, it wanted to drive SEO traffic to the new series.
But they faced the issue that many video platforms face. Since site crawlers can't read video content, the majority of their site was not optimized for organic SEO.
This is why, even though video and other interactive content are growing more popular, you still need quality text for organic SEO.
They could have done what many video platforms do — posting transcripts of their videos.
Instead, they turned to us for a more comprehensive organic SEO strategy.
Advanced Tactics for Video SEO
While our client has its own internal SEO team, they come to us for higher-level advice and advanced project execution. We've now acted as their SEO advisors for over five years. With our efforts, plus those of the internal SEO team, we've seen year-over-year results of:
45.96% growth in organic search traffic

53.78% growth in transactions from organic traffic
Here are the specific advanced tactics we used to help them optimize their video series to find new subscribers and improve their organic SEO results.
Note: Interested in a personalized SEO strategy for your eCommerce website? We can help. Contact us here.
1. You don't need to invest in high volume searches to improve your SEO
There's a misconception that to really grow your rankings and organic search traffic, you need to latch onto topics within your subject area that already have high search volume.
But this isn't the only way to grow organic SEO.
Although our client's site produces a lot of fitness-related content, the new series was related to a subsidiary section of the site. To give a hypothetical example, let's say you're known for videos about fitness, but you're creating a new video series about Kombucha.
Kombucha is far from a "trend" in the mainstream health and fitness niche. You won't find much on Kombucha in typical news publications, for example.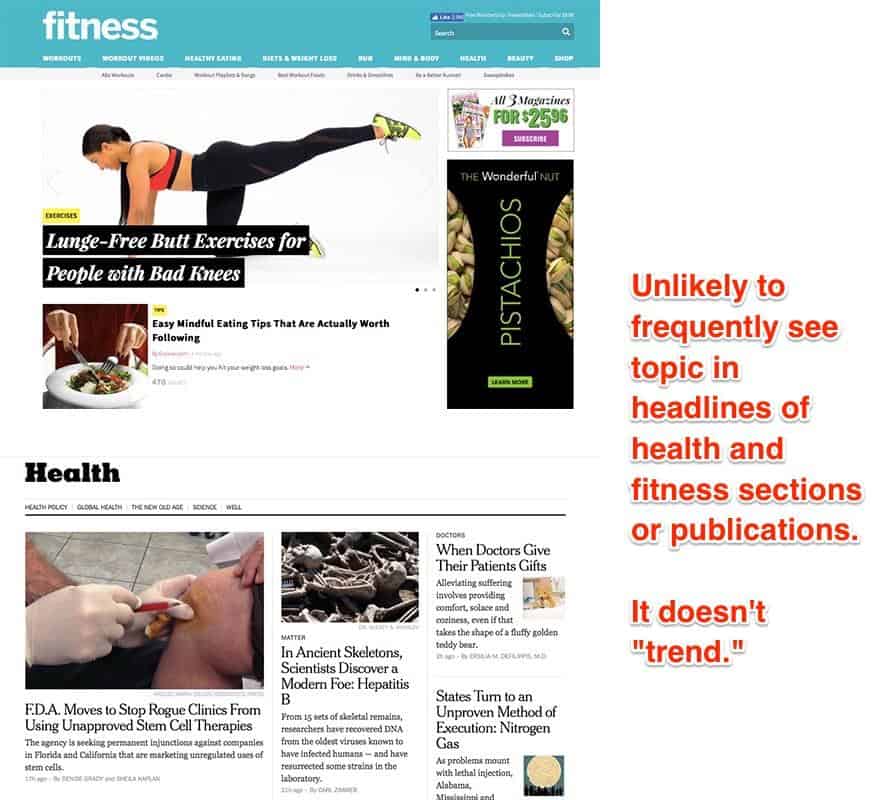 But it does have a sizeable niche.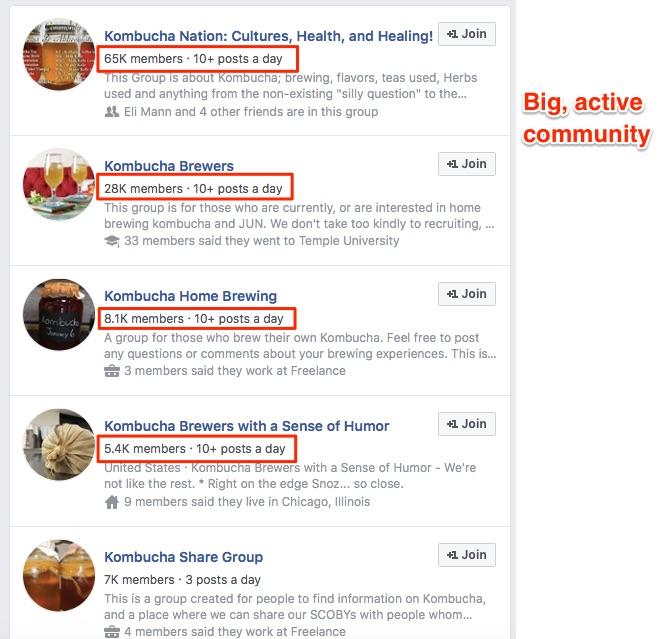 Sticking with our example, because there's a community around Kombucha, we knew that the content would have an audience. But here we ran into our second problem:
What if the majority of Kombucha enthusiasts already knew about the site?
Writing articles that target people already highly interested in Kombucha might grow the site's organic SEO, but it wouldn't reach new subscribers — which is really what our client wanted.
Instead of focusing only on the highest volume search traffic we thought we could rank for (as most SEO strategies do) we focused instead on search terms likely to attract people who were brand new to the topic.
In this case, new users = niche outliers.
2. Grow an audience using people's curiosity
To find people new to the topic, we focused on content that would grab people just starting to research the topic covered by the site's new video series.
For our example of Kombucha, it might be searches like:
"What is Kombucha?"

"Is Kombucha good for you?"
To create the content briefs, our team watched all the videos created for the new series, researched the topics online and read related articles, and performed keyword research using our own tools.
We paid careful attention to the questions people were asking, especially if they seemed to come from newcomers.
"Are natural antibiotics as effective as prescription drugs?"

"What's a heart-healthy diet?"
Many of the articles offered an introduction to a topic. When the series was uncovering major discoveries or new science, we'd refer readers to the videos — some of which were behind a paywall.
The articles increased the site's reach to new users, and the videos created new subscribers and customers (while keeping existing customers happy).
3. We created content that pulled in
new
users, but we didn't neglect the site's existing audience
Even though we targeted new users, we didn't neglect the client's long-standing subscribers. In addition to developing content for a general audience, we suggested material for people who have been interested in the topic for a long time.
Our client has a reputation as an authority in the industry, so we leveraged their reputation to deepen conversations about our given topics.
For Kombucha, for instance, we might offer an in-depth piece on the scientist who used Kombucha to treat cancer in the mid-twentieth century.
4. The skills needed to improve a site's SEO are not necessarily the skills needed to produce quality content
The biggest reason our client has become one of the top companies in its niche is because of the quality of its content.
They use vetted fitness experts to produce quality workout videos with equally high-production value. They've also invested in user-friendly interfaces for desktop and other devices.
The quality of these text-based articles was just an extension of the quality you'd see across their site.
It's also why we didn't write the articles ourselves.
Our job was to conduct keyword research and create extensive content briefs for new articles meant to accompany the site's new video series. We then handed over the briefs to our client's in-house subject matter experts to write.
SEO specialists know how to find what's trending, investigate popular keywords for a topic, what kind of content is missing in a niche, etc.
What SEO specialists often can't do is write engaging content at the same quality as someone who is an expert in that area. When you hire general SEO-driven writers to write specialty content, it may draw traffic to the site, but it's less likely to keep them there.
We did what we do best (handle the details around SEO); our client did what they do best (create expert-level content), and the organic traffic to their site grew.
5. Be realistic about what will work for you
This strategy might not work for everyone.
Since our client is already seen as an authority in the fitness/health space and has resources to invest in this kind of content, they were able to execute two tactics that less-established brands (or brands with smaller budgets) might struggle with:
1) Investing in searches with smaller search volume.
One reason that our client didn't need to rely on trending topics was because they were big enough to create trends within their niche.
2) Producing high quality content in multiple subject areas (like fitness and brain health).
This is a gamble we may not always suggest for other businesses. It worked in this case because of the particular subject matter experts within the company's sphere of influence, and because of the overlap in topics. When in doubt, stick to one topic and do it well.
Note: Interested in a personalized strategy to raise the SEO ranking of your eCommerce website? We can help. Contact us here.