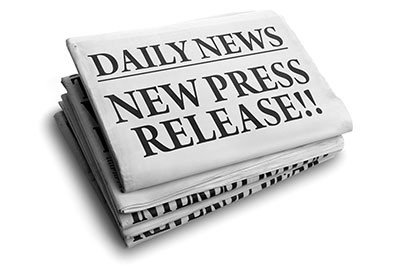 Press releases can be a great way to get some more visibility into your site, but it can be tough trying to come up with press release content when nothing exciting is going on. If you have absolutely no news to share about your company or even one of your employees, the next place to search is Google News. Nothing happening in your industry? I find that hard to believe, but I guess it could happen. Actually in my case I'm working with a client that provides practically zero input into their marketing strategy, so I have to make do.
So what should you do now?
Look for national holidays or observances happening on that day or month and think of ways it relates to your business. There are so many things people celebrate every month, there just has to be something you can use. From federally recognized holidays to bizarre national observances, you'll never run out of news related content ideas.
One of the first things you can do is search Google for some sort of simple query. The first one I tried was "national * month", which brought up quite a few results of some of the most popular observances. I then added the word June to the query, outside of the quotes, to narrow it down to the month I was interested in. Looks like National Safety Month, National Homeownership Month and National Dairy Month are the most popular observances of June. Safety was the one I chose to write about and it turned out to work perfectly.
I wasn't satisfied with this though, because I want a much larger choice for the next time I have to do something like this, so I began to do some more research. I'm glad I did too, because I came up with some really cool resources.
The first two links from Wikipedia are great because you can find all sorts of information about whichever holiday you're interested in, but the goldmine is at Brownielocks and Holidaypedia. The design at Brownielocks is terribly outdated, but the information here is terrific. Pick a month and scroll down the page and you'll find a large list of holidays and observances for that month, for a specific week, or even just one day. Holidaypedia is very similar, and is easier to navigate, but both sites have slightly different lists. What you'll find at both of these sites aren't just your normal celebrations either. You'll find everything from International Surf Music Month to Watermelon Seed Spitting Week (sweet!).
Of course you don't have to use this strictly for press release reasons, but since press releases are usually used to spread news I thought upcoming observances would be easy topics to use for this purpose. I plan to write all sorts of fun and bizarre articles for my clients, with approval of course 😉
Related Posts
Local SEO Strategy and Checklist As 2014 winds down and "Local Saturday" is just on the tail-end of next week, the statistics from Google, Deloitte and others have confirmed one thing: not only do brick and mortar […]
Content Marketing Trends for 2017 Long gone are the days of developing content for content's sake. Generic articles such as "10 Ways to ABC" or "8 Reasons to XYZ" don't cut it with consumers any longer. Content marketing […]
Inflow Makes The 2015 Inc. 5000 List Inflow is thrilled to announce that we have been named to the 34th Annual 2015 Inc. 5000 List of the fastest-growing private companies in America. Inflow ranked at #2368 for the […]