Approximately 75% of the companies that contact Inflow to hire our eCommerce marketing experts are leaving another agency relationship that was unsatisfactory for one reason or another.
Whether you've had a bad experience or you're just getting started with digital marketing, this article will help you avoid common landmines and find an agency that will delight rather than disappoint you.
Three Common Complaints and How to Avoid Them
I've been selling and delivering digital marketing services for over 14 years. During that time I've spoken to or worked with well over 1000 marketing managers and business owners. From all of those interactions, three common complaints have emerged.
Let's take a look at each complaint and specific ways to avoid these relationship killers.
1. Poor Communication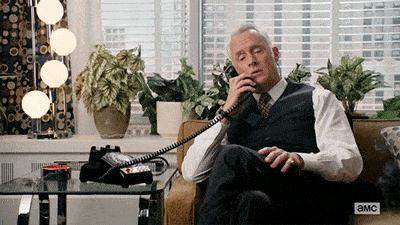 Here is a list of communication complaints I hear over and over. Do any ring true?
I send my agency emails but it takes a week or two until I hear back from anyone.
They send me a report, but I've not spoken to my account manager in month or two.
I don't really know what they're doing on my account.
At first it was going well, but then they vanished and I can't get anyone on the phone.
Whether you're spending $1000 a month or $10,000 a month with an agency, you expect good
communication. You want questions answered quickly and to be kept up to date on progress. Unfortunately, poor communication is rampant in the digital marketing world. It may be due to the agency taking on too many clients or a simple lack of organization and professionalism.
To get the communication you deserve, ask these questions when interviewing your next agency.
How many people will be assigned to my account?
Do I get a dedicated account manager?
How many clients does each account manager handle?
What is your policy for returning emails and calls?
How many formal meetings will we have each month and can I talk to my account manager in between regularly scheduled meetings?
What happens when my account manager goes on vacation?
What you're looking for is an agency that has ready and reasonable answers to these sorts of
questions. While you can get lucky with a freelancer, they can easily get overloaded. Also, It's easy to get lost in the shuffle at a large agency. In my experience, the best bang for your buck comes from mid-size, boutique agencies that pride themselves on professionalism.
2. Bait and Switch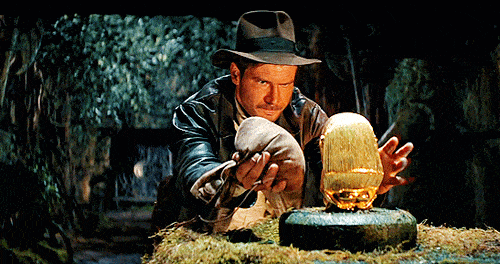 Bait and switch usually relates to getting an inferior product than the one you saw in an advertisement. When it comes to purchasing agency services, the bait and switch is about getting an inferior person.
What happens is you get a slick sales pitch from the agency owner and then you're assigned an inexperienced account lead that is one step above an intern. The person they put on your account just does not have the experience to deliver the expert level services you thought you signed up for. Often this happens at larger, fast growing agencies that are just throwing warm bodies at the overwhelming amount of new clients they've signed on.
Here are a few scenarios you may recognize if you've been hit with a bait and switch.
The person leading your account only has a year or two of experience.
You have to hound them to find out what's going on and they seem unsure of their answers.
The recommendations you get seem very basic and/or cookie cutter in nature.
They are not proactive. For example, you're reading about SEO trends and asking them about Google algorithm updates rather than them proactively applying the latest trends and strategies to your website.
They're overwhelmed by the number of accounts they have to handle and don't seem to have much internal support.
To avoid this situation, only hire an agency that will guarantee your account lead is a senior practitioner with at least 5 years of experience in the specific marketing tactic you're hiring them to manage. It's ok if less experienced coordinators work on your account, they have to learn somehow. But there should always be a senior lead on your team.
Certainly there are some great freelancers and two person operations out there, but they're few and far between. If you need/want a more sophisticated approach look to slightly larger agencies (at least 12 – 15 people) that provide a team approach rather than just giving you one person to work on your account.
3. Lack of Results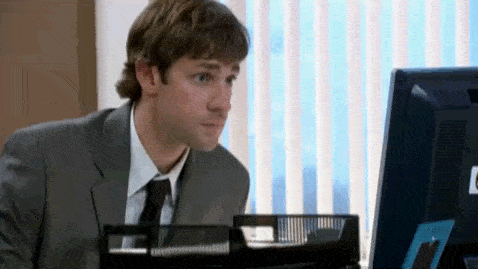 While experiencing either of the first two complaints discussed above can be extremely
frustrating, nothing is worse than spending a bunch of time and money only to get poor results.
I could easily write an entire book on the reasons you might have gotten poor results with your
last agency. Many of those reasons, such as lacking a strong unique value proposition or a major change in your industry, may not have been the agency's fault. However, for the purposes of this article, we'll focus on a few common agency related issues to avoid.
The One-Stop Shop vs. Tactical Specialists
Hiring a full service agency that claims to "do it all" is often a mistake. The reality is that almost no agency, regardless of size, can be great at 10 different things. If they're really great at web design and development, they're probably not experts at SEO and Paid Search and Social Media and Conversion Rate Optimization. Make no mistake, digital marketing is hard. And it's constantly changing. You need true experts in each tactic for proper execution and excellent results. Consider hiring one more more specialists rather than one agency to do everything. And then make sure those specialists integrate with each other and your overall marketing strategy.
eCommerce Marketing vs. Lead Generation
The buying process and psychology of people visiting websites that are designed to generate leads (such as those for law firms or expensive B2B software platforms) are fundamentally different than eCommerce websites. Beyond the differences in user intention and behavior, eCommerce sites bring additional technical challenges to the party. Similar to the bullet point above, you're usually going to get better results from an agency that specializes in the types of conversion actions you're website is targeting rather than one that works with just about any kind of business.
Cookie-Cutter vs. Comprehensive and Flexible
Another common pitfall that produces poor results is working with agencies that sell cookie-cutter programs. Getting a solid return on investment from digital marketing requires a significant amount of creativity and strategy. If the agency offers only standardized "bronze, silver, and gold" packages or programs that focus on a fixed list of activities with no room for strategic flexibility, run for the door.
SEO programs that offer a static strategy like "three blog posts and ten new links a month," and will never really change, are sure to disappointment. While those activities may be useful on some level, just doing them blindly for six months is highly unlikely to produce great results. Successful eCommerce marketing requires a comprehensive strategy that has the ability to flex with month to month changes in your business, your industry and the digital marketing world.
Rankings vs. Revenue
One of the most common issues leading to lackluster results is blindly buying tactics rather than revenue. If you call an agency and ask for SEO, most will gladly sell it to you. Whether you need it or not. Instead, call the agency and say, "My site generates 100 sales per month and I'd like to increase that to 150 sales per month. I'm thinking SEO might be the right solution, but what do you think?" That's a fundamentally different (and better) question than "Do you guys do SEO and how much is it?"
When you take a strategic and revenue focused approach to purchasing agency services, you'll have a better chance of weeding out the snake oil salesman and finding an agency that can really deliver the revenue you're looking for.
While there are other elements at play, if you can avoid the common issues outlined in this article, you'll greatly increase your chances of creating a profitable relationship with a top-notch agency.