Editor's note: This blog was originally published in 2021. It has been updated for accuracy and to reflect modern practices.
For most, the holiday season is the time to unwind and celebrate. For online retailers, it presents an opportunity to conquer the market, skyrocket sales, and cultivate brand loyalty through streamlined marketing.
With key events like Black Friday and Cyber Monday only a few months away, now's the time to gear up and get a head start.
We've compiled a list of 15 insider tips to help you create a solid marketing strategy that will boost your eCommerce sales this holiday season.
Check out the complete guide or feel free to jump to a specific holiday marketing idea below:
1. Create a team-wide holiday marketing plan.
2. Look at several years of holiday data.
3. Make sure your marketing teams are aligned.
4. Market to your early-bird shoppers.
5. Make a plan for out-of-stock products.
6. Incorporate unconventional holidays.
7. Design visually compelling creative.
9. Create a customer service plan.
10. Keep an eye on your competitors.
11. Confirm local listings are up to date.
12. Get more sales with conversion rate optimization.
13. Plan for your code freeze.
14. Don't forget to leverage email.
15. Prepare for abandoned carts.
Need help building an end-to-end marketing plan for the holidays? Get in touch with our team for a free personalized proposal today.
15 Holiday eCommerce Marketing Strategies for Your Best Year Yet
Holiday shoppers often let themselves loose during this time of year, due to everything from the fear of missing out on deals to last-minute gift-giving for loved ones.
But, with increasing inflation costs and economic worries, shoppers are preparing to spend less this holiday season, according to recent reports. It's a stark contrast from the last few years when the COVID-19 boom of online shopping carried eCommerce brands to record-breaking profits.
If you're a retailer, don't panic — and don't just jump in head-first with discounts and special offers to appeal to bargain-minded customers.
Instead, take a calculated, data-driven approach to make holiday sales and stay ahead of your competition during the busiest time of the year.
Over the years, we've helped countless businesses scale their revenue during the holidays with our eCommerce digital marketing services. We've packed everything we've learned along the way into the following eCommerce holiday marketing tips.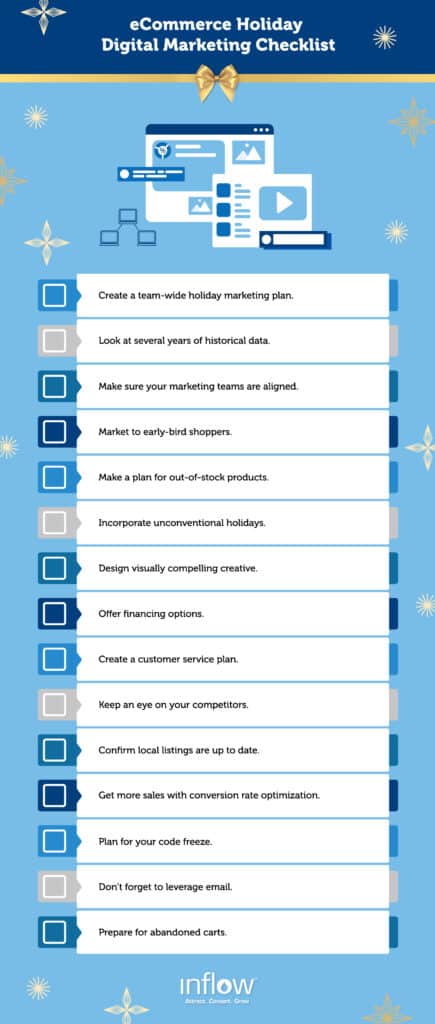 1. Create a team-wide holiday marketing plan.
Before implementing an eCommerce marketing strategy for the holiday season, get your ducks in a row. You'll have trouble executing without a thorough plan that lays out all of your marketing efforts and tracks your progress.
Your plan should include:
An eCommerce holiday marketing calendar, with realistic timelines for executing your initiatives
The budget you plan to allocate across your teams, based on their goals
A list of metrics to track the progress of your marketing efforts
The frequency of evaluating performance data during this season
When you create this plan ahead of time, it will be much easier to set attainable goals, make the most out of your budget, and stay on top of everything.
2. Look at several years of holiday data, not just 2020.
The last few holiday shopping seasons were anything but normal — and 2022 is shaping up to be the same (albeit, on the other side of the profit spectrum).
Whatever this year may have in store, you can't rely on mere assumptions and go in blind. Instead, you need to take an informed, data-driven approach when marketing for the holidays.
To gather the necessary historical data, we recommend going back several years — all the way back to the last "normal" year of 2019, which we use as a baseline for many of our clients' historical reports.
Your previous marketing performance data will help inform your strategies and decisions for this year by revealing:
How your potential customers could behave in the months to come
Which popular seasonal keywords to target in your holiday PPC ads strategy
Which products to prioritize at different times of the year
Which marketing channels (search, social, email, etc.) to go all-in on
What selling tactics (urgency, fear, social proof, etc.) to use
And that's just the tip of the iceberg.
You should also re-familiarize yourself with a few core metrics from the past that will reveal insights about customer behavior, winning strategies, and products:
On-Site Search Terms: These are the terms customers search in your website's native search feature. (You can get this data from your web analytics platform.) Identify how these searches change throughout the year to better plan holiday promotions.
Shopping Cart Abandonment Rate: The percentage of checkouts that aren't completed can help determine the reasons user sessions result in cart abandonment.
Customer Acquisition Cost: Divide the total marketing and sales cost by the total number of conversions you got in a given time period. Is this year's budget using the same CAC? If not, revisit your holiday financial strategy.
Use all of these data points to your advantage for a fully informed approach this season.
3. Make sure your marketing teams are aligned and supporting each other's efforts.
Whether you have a small or large marketing team, and whether they're outsourced, in-house, or both, you need to make sure they're all on the same page. Between SEO, social, PPC, email, and content marketing experts, there's a lot that goes on.
Because every team has its own goals, plans, and KPIs, it's easy to work in disconnected silos. Before you know it, your customers will start feeling that poor synergy in your marketing collateral.
For that reason, it's crucial to align all of your marketing teams on your plans and the bigger picture. Make sure that their efforts support each other and the overarching marketing strategy. They shouldn't compete with or contradict one another.
It's best to keep all of your marketers in the loop when it comes to:
Timelines for marketing initiatives
Discounts to be offered throughout the year
The creative angles and messaging for your holiday marketing campaigns
That way, all of your marketing collateral will match, resulting in a consistent customer experience across all touchpoints.
4. Market to your early-bird shoppers.
Your customers are shopping earlier than ever, and the holiday marketing season lasts longer every year. Some even consider Amazon's Prime Day the start of the shopping season!
In fact, according to Statista, the majority of people in the US begin their holiday shopping before the end of October.
There's no reason to wait until November or December to initiate your holiday marketing campaigns. Instead, create a plan to target and capture customers with early-bird campaigns that run throughout September and October.
Here are some tips to help you get started:
Work out the financials and determine the discounts you want to offer.
Start promoting early-bird discounts across all channels, including email, social media, search engine ads, and your eCommerce store website.
Offer giveaways and other incentives to loyal customers who help promote your early-bird discounts on social media.
Evaluate the results, and optimize your offerings and creatives for the rest of the holiday season.
Keep in mind that the marketing creative and copy during this time should be different from standard eCommerce holiday marketing campaigns. We recommend brainstorming ideas and testing them out before launching anything official.
5. Make a plan for out-of-stock products.
Most online retailers have recovered from the shipping line and supply chain disruptions that plagued them last year, but there's always the chance that your best-selling products will go out of stock during (or even before!) the busiest part of the holiday shopping season.
Fortunately, you can mitigate potential losses with the right strategy. Provide a positive shopping experience to your customers, and you'll prevent them from turning to your competitors when they can't find what they want.
Here are a few tips for handling out-of-stock products this year:
Look at past data to anticipate which products are likely to go out of stock (and when). Adjust your promotional efforts accordingly. For example, create a sense of urgency ("Available only for a limited time!") to promote products that usually sell out before the peak holiday sales season.
Make a detailed SEO plan for out-of-stock products. Provide the option to pre-order, internally link to alternatives, and use out-of-stock labels in your online store.
Notify your customers through email marketing and in-app notifications when a specific product they previously tried to purchase is back in stock.

Don't forget to enable your customer service teams by keeping them in the loop about your plans. After all, they're the ones who will deal with the questions and concerns of frustrated holiday shoppers.
6. Incorporate unconventional holidays (when it makes sense).
When we talk about holidays, we usually think of days like Halloween, Black Friday, Christmas, Hanukkah, etc.
To really skyrocket your sales, consider marketing for other unconventional holidays that fall outside of the traditional season (November–December), but still resonate with your brand image.
Some examples include:
National Ice Cream Day (every third Sunday of July)
Earth Day (April 22)
Teacher's Week (May 3–7)
Chinese New Year (second new moon after Dec. 21)
National Dress Day (March 6)
If you already haven't, create an internal calendar and mark the holidays that your customer base might care about.
P.S. Bookmark and keep this holiday calendar handy.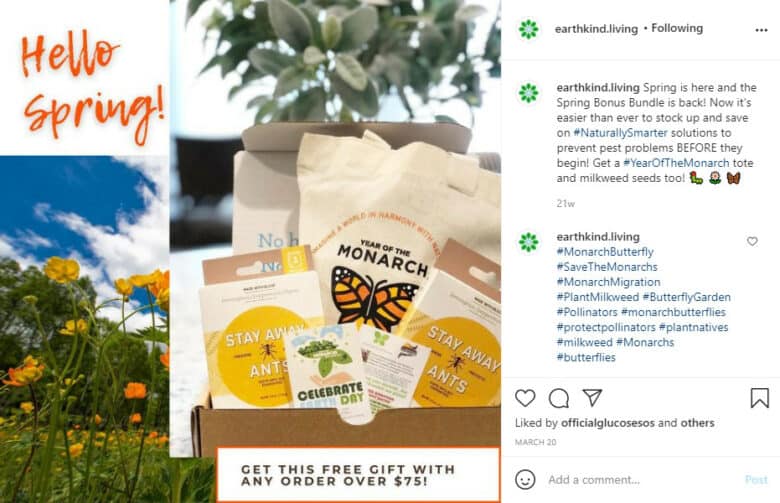 7. Design visually compelling creative.
Discount codes and special offers, while important, won't boost sales during the holiday season on their own. But, when paired with visually compelling marketing collateral, they can certainly drive people in droves to your online store.
Here are some practical tips to design visually appealing marketing collateral at scale and get results:
If you haven't already, solidify branding guidelines for your eCommerce business and share them with your design teams.
Plan and design a variety of visually pleasing content — images, banners, and videos — for your social media holiday ads, email campaigns, app, and landing pages in advance. You can then use them throughout the holiday season.
Prevent customer fatigue by consistently delivering fresh creative. The last thing you want is for your buyers to hide/report your ads or leave your email subscriber list.
Experiment with other visual marketing options. For example, consider expanding into Instagram Reels Ads or TikTok videos.
Finally, create multiple versions of the same creative, A/B test them, and see what resonates best with your target audience.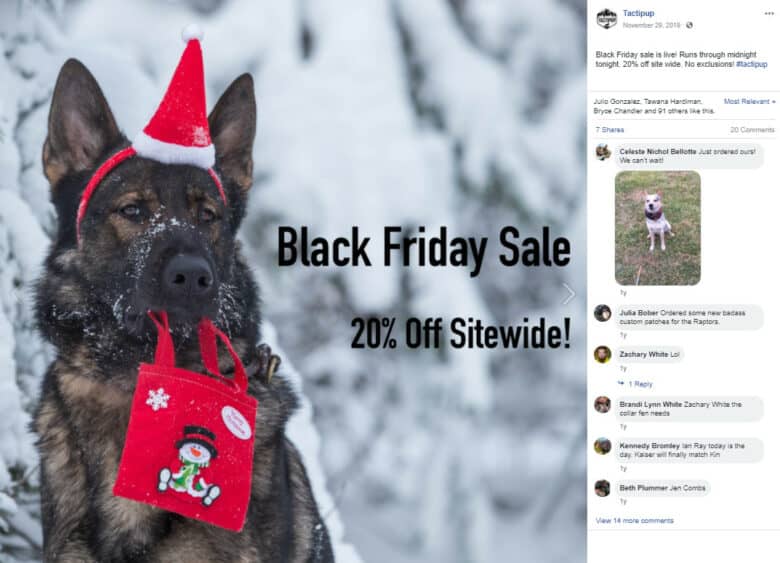 8. Offer financing options for more expensive products.
Today's customers are more price-conscious than ever. If you're selling high-ticket items, your messaging and promotional efforts should make a case for their big price tags.
More importantly, you should make it easier for your customers to purchase those higher-end products with financing options. That way, they won't have to pay hefty prices upfront out of their own pockets.
The result? Higher conversion rates and increased customer satisfaction.
There are two main financing options to consider:
Credit Line: Under this arrangement, you partner with a Buy Now, Pay Later company that provides consumer financing through lines of credit. The financing company pays you for the transactions upfront (suitable for businesses that don't purchase products on credit).
Self-Managed Installments: Instead of partnering with third-party companies, you can also do self-managed installments. This option is suitable for eCommerce businesses that have the resources to run a self-managed program and purchase products from suppliers on credit.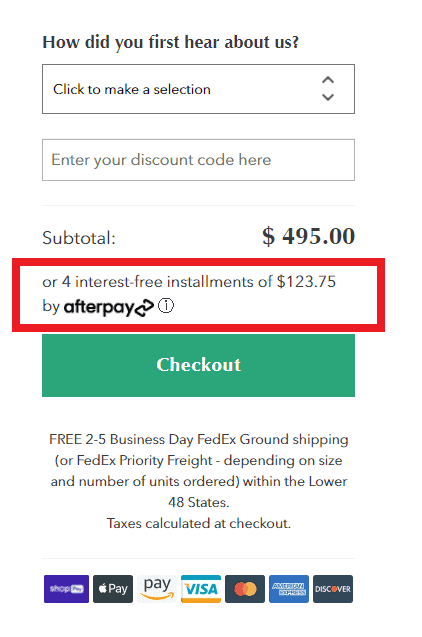 9. Create a customer service plan.
Marketing will help attract and convert new customers. But retaining existing ones by delivering them amazing shopper experiences falls on your customer service team.
For that very reason — and as mentioned above — your customer service team should be briefed on your marketing plans and strategies. What's more, they should be involved in your larger discussions, as well.
Prepare them for any anticipated order/out-of-stock issues or sales timelines, so they're better equipped to respond to the queries of customers.
You could even get your customer service staff directly involved in your marketing campaigns through Twitter takeovers, shooting FAQ videos about order/shipping policies, and more.
10. Keep an eye on your competitors.
In all your efforts to boost your own marketing, don't forget to pay attention to what your competitors are up to, as well.
Watch and learn from their strategies. Get on their promotional email lists, follow them on social media (with alerts on), and visit their websites to see what holiday digital marketing strategies they're employing.
Don't blatantly copy the tactics that work for them — but do take notes and see how you can come up with something even better.
11. Confirm local listings are up to date.
If your business is both online and off, ensure that your customers know where to find you, how to contact you, and what your hours are during the holiday shopping season.
Do this by updating your:
"Contact Us" webpage
Local Google My Business listings
Social media brand pages
And more
12. Get more sales with conversion rate optimization.
With ongoing pandemic uncertainties and the looming threat of economic troubles, make the most of your marketing investments with conversion rate optimization.
Even the smallest changes to your site can improve your conversion rate, user experience, and more. But, if you're not careful with what you're testing, there are just as many mistakes that can hurt your business during this time of year.
Start with our team's list of CRO holiday tips, or work with an experienced agency to develop and test relevant improvements for your eCommerce site before the busy holiday season.
13. Plan for your code freeze.
To avoid introducing site bugs during the busiest time of year, we recommend that all eCommerce sites issue a code freeze sometime between Halloween and Thanksgiving. But make sure you're not "freezing" a subpar site experience!
Before the holidays, your web development team should address:
Poor site speed
Wishlist and abandonment programs
Checkout flows
Gift wrapping options
And more
Follow our code freeze checklist to confirm every issue is solved before implementation.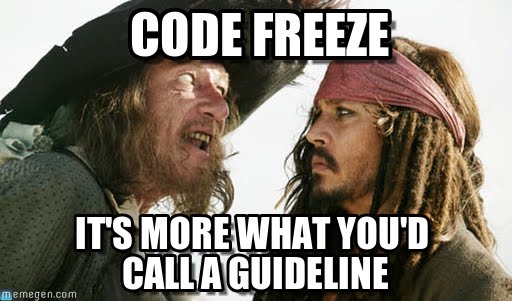 14. Don't forget to leverage email.
The holiday season is the time when your email subscriber list gets to shine. By segmenting your audiences and sending targeted offers, you can increase your sales with minimal effort. After all, there's a reason why email consistently generates $36 for each $1 spent.
Always feature your most popular products, use attractive creative, and emphasize the urgency of sales in your email messaging.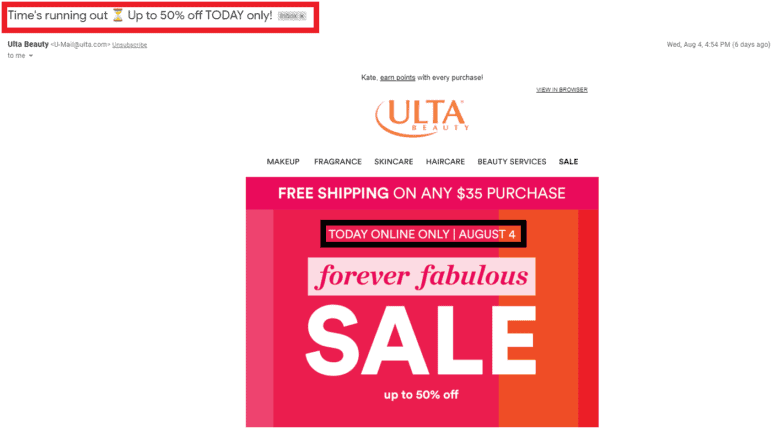 For more tips, read our holiday email marketing guide now.
15. Prepare for abandoned carts.
eCommerce marketers know that cart abandonment can easily become the bane of your existence. Year after year, more than 1/3 of shoppers abandon their online shopping carts — often due to frustrations with or distractions during the checkout process.
You can minimize your abandoned carts this season by:
Optimizing your checkout flow for a mobile experience
Properly labeling your checkout fields
Using a progress bar to show customers where they are in the process
Implementing an abandoned cart email flow
The more thought you put into this strategy ahead of time, the more likely your customers will be to follow through the whole buying process — and the higher your holiday sales will be.
Start Planning Your Holiday eCommerce Marketing Strategy Today
When it comes to your holiday marketing strategy, the earlier you start, the better. Start testing and experimenting today to lock in your plan for the upcoming season and get a head start on your competitors.
That said, don't be afraid to change up your strategy as your creatives, trends, and results adjust over the next few months. Be agile; the worst thing you can do is be inflexible with your approach.
If you need help creating successful holiday marketing campaigns, look back at our previous blogs:
You can also request a free proposal from Inflow's eCommerce digital marketing experts for a personalized strategy based on your brand's needs and goals.
Good luck — and happy holiday selling!