Editor's note: This article was originally published in 2019. It has been updated for accuracy and to reflect modern standards.
Most people would gauge the success of any agency by its size, client list, and revenue.
But, if you really want to find the best eCommerce digital agency for your brand, you need to dig a little deeper.
As the founder of an award-winning agency that has helped hundreds of clients over the last 15 years, I know a bit about what "success" means — and it's not about an agency's bottom line. Instead, it's about building an agency that people love to work for, with a list of clients who share our values, passion, and collaboration style.
Today, I'm going to share a few of the factors that have made Inflow a success in this "non-traditional" manner of speaking. In doing so, I hope to give you a more comprehensive list of characteristics to look for in your next eCommerce digital marketing agency, so you can find a partnership that brings your brand success in that more traditional sense — revenue and brand growth.
What Makes a "Top" eCommerce Marketing Agency?
In my early days as a CEO, my goal was to create a $10 million eCommerce marketing agency. But, as I gained more experience and got to know our clients better, I realized that this kind of high-velocity agency growth threatened two key ingredients in sustainable success: client satisfaction and team happiness.
Agencies that grow "for the sake of growth" are often tempted to work with clients that aren't an ideal fit. In turn, they're forced to stretch staff workloads or hire impulsively to keep up with client demands.
It's a recipe for disaster. Both staff and clients will become dissatisfied with their experience, creating turnover that no one could call a "success."
So, Inflow took a different approach, which we call the Inflow Harmonic Triangle.
In short, we believe three aspects more accurately define the best eCommerce agencies today:
Results: Competency and achieving consistently great results for clients
Warmth: Great client experiences and mutually beneficial relationships
Team Care: A work environment that offers clear career paths, impactful benefits, and above-average compensation
By prioritizing harmony between stakeholders, an agency can create natural, sustainable growth that satisfies both clients and team members. It's the best experience for all parties and ensures longer-term partnerships that really allow for the experimentation (and resulting growth) eCommerce stores desire.
6 Factors to Look For When Choosing the Best eCommerce Agency for Your Brand
So, how can your online business ensure you choose one of the best eCommerce web agencies out there?
As you conduct your research, keep those three aspects mentioned above in mind. While a certain amount of your decision may be made from your gut feeling, you can see those characteristics in action by looking for the following:
1. They're selective about clients.
Many startup agencies are desperate to get clients, and they aren't picky about where they get them. But, as mentioned above, this can lead to strain on team members and unsatisfactory results for your brand.
Instead, look for agencies that research and vet their prospective clients during the sales process. Choose those professionals who seek a mutually beneficial relationship with your business — who also take the time to understand your goals and whether or not their agency is a good fit for your brand.
For example, at Inflow, we serve a small slice of eCommerce websites — those who are mid-sized or larger, primarily sell their products online, and are looking for a long-term agency partnership. Most importantly, we only work with brands we believe in, which means we have turned down prospective clients who didn't match our values.
When an agency is selective about its clients, you can trust that you'll receive high-quality work from a team of experts who isn't overladen with heavy workloads.
Remember: Waitlists aren't bad! Instead, they're a sign that an agency won't sacrifice your work for the sake of bringing on a new client. While the wait can be frustrating when you're looking for a new agency, it's usually well worth it for the right fit.
The more selective an active client list is, the more time your strategists can dedicate to your accounts — and the better results you'll receive.
Red Flag: Those who are solely focused on becoming bigger don't leave much space for becoming better. Avoid agencies who rush you through the sales process and seem desperate to grow their client base.
2. They specialize, not generalize.
Many online marketing companies try to become full-service agencies, covering everything under the marketing umbrella. It's not uncommon to see an agency pitching search engine optimization (SEO) with pay-per-click marketing (PPC), graphic design, email marketing, conversion rate optimization, paid social media marketing, web development, and more.
But remember: Jack of all trades, master of none.
You'll get much better results by working with an agency that specializes in a few areas. They can provide a higher quality of service with advanced techniques and knowledge, thanks to their dedication to a few service lines. Compare that to a "full service" agency, which will either outsource additional services to contractors or attempt to offer them at a lower standard.
At Inflow, we don't just specialize in eCommerce; we also focus on a few core areas. This gives us a narrower focus for optimizing our lead generation and allows us to develop a deeper understanding of each service line we offer.
For those services we don't offer, we partner with other specialized companies to make introductions for our clients that will best serve their needs.
Red Flag: Avoid agencies who promise a wide range of unrelated digital marketing services (like paid search, web design, mobile app development, content marketing, etc.) and cannot articulate the overarching strategy connecting them all.
3. They work with your budget and goals.
Every eCommerce company (including yours!) is unique. A marketing agency should respect that and build a custom strategy around your industry, products, audiences, goals, and resources — not force you into a cookie-cutter plan.
Unfortunately, many run-of-the-mill digital agencies will upsell you on services that won't deliver. (It's another way they put their bottom line over yours.)
The best eCommerce agencies, on the other hand, will only sell you on the services that will deliver the best results for your business. They'll revisit those other marketing channels when it makes sense to, not when they're in need of more client revenue.
Here at Inflow, we use an agile approach for all of our clients, meaning we flex our strategy and deliverables as needed to meet our client's goals. We recognize that business goals change over time — and we believe a client's strategy should reflect that, not remain static.
As such, look for an agency that will customize its eCommerce marketing services and pricing structure based on what delivers the best results for your brand.
Red Flag: Avoid agencies that offer a "standard pricing sheet" with their typical services. Look for agencies that diagnose your problems and build digital marketing strategies around your goals.
4. They set realistic expectations.
The best eCommerce marketing agencies can do a lot — but they're not miracle workers. Your chosen agency should be able to rationally and realistically discuss what they can (and can't) achieve for your brand, given your budget and your timelines.
Part of this onus is on your team (Have you properly researched the ROI of hiring an agency? Do you understand how certain advertising platforms work?), but your agency shouldn't be afraid to educate you, either.
Transparency and honesty from the start is the sign of a good future relationship that delivers maximum satisfaction for each party.
For example, our sales team has conversed with prospects who seemed like an ideal fit — until we got to the questions of goals, where they requested a 20-times increase in organic traffic within 12 months! When we told them that was unrealistic (even impossible), the prospect stood firm, leaving us to amicably part ways.
In short, look for an agency that isn't afraid to address your goals in a straightforward way, even if it's not what you want to hear.
Red Flag: Avoid agencies that overpromise and underdeliver. Ask for a strategy that realistically outlines how certain goals will be achieved.
5. They're personable and excited to work with you.
Many eCommerce brands underestimate the personality aspect of a marketing professional. But, when you choose an agency based solely on results, you can end up with a working relationship that hinders your growth.
The best eCommerce marketing agencies employ teams who are passionate about what they do — and passionate about working with you. When you work with a team that is equally invested in your business, they'll deliver more innovative strategies that drive real results for your business.
Here at Inflow, our strategists enjoy coming to work every single day. They look forward to brainstorming new marketing campaigns for our clients, and they're never satisfied with the bare minimum. (In fact, it's one of our core values.)
And our clients agree, too: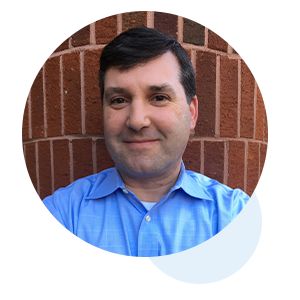 "We don't want to be just another customer to you; we want you to understand how important this is to us and how passionate we are about it — and we're looking for partners that share that same desire and urgency. And I think we found that in Inflow." Jon Safran, CEO at KEH
Case studies and detailed proposals can only go so far. Trust your gut during your research process, and ask yourself: Do I get a good vibe from this agency?
Red Flag: Watch for agency contacts who are disengaged with their work, uninterested in getting to know your business, or otherwise distant in their communications. Avoid agencies that are slow to respond or ask too few questions during the sales process.
6. They care for their employees.
Where does the aforementioned passion come from? A welcome work environment that offers plenty of benefits and opportunities for employees.
An agency's support for its staff is more than just tangentially related to your brand's success. The better your agency can retain its staff, the less disruption it will suffer. With less disruption, they can focus on performing cutting-edge work, pushing the boundaries of eCommerce digital marketing, and achieving world-class results for clients.
For example, at Inflow, we provide an extensive benefits package for our team members — including a career development fund, mental and physical health support, and competitive salaries. We know that the longer an employee stays with us, the better results they can produce for our clients.
So, we make the effort to retain them, as all top eCommerce agencies should.
Red Flag: Avoid agencies who don't actively invest in their in-house talent. Ask agencies about their employee benefits and retention rates, and don't be afraid to do some sleuthing on their careers pages.
Finding the Best Agency for Your Needs
It's my aim to build Inflow into one of the best eCommerce agencies out there, but I know the work is never done. After all, we don't get to decide when we've hit that standard — our clients do.
So, as you're investigating your agency options, keep the six factors above in mind. While they're only a starting point for finding the best internet marketing agency for your brand, they can help you narrow down the thousands of options to identify the one that will deliver the full-service eCommerce solutions you deserve.
We know that option may not always be Inflow, which is why our sales team refers every prospect to the professional best suited for their needs — even when it's a potential loss for our team.
There are hundreds of top eCommerce agencies out there, and any one of them could be the best match for your online store. You just need to do the research.
Start with the multitude of advertising agency directories to narrow down your options:
And, if you think Inflow could be the right fit for your eCommerce business, request a free proposal anytime to learn more about our custom, results-driven strategies. We can't wait to hear from you.