Marketing audits have evolved as websites and online businesses have grown in complexity. It's not enough to do a single comprehensive "SEO Audit" to analyze the digital health of a business.
A comprehensive marketing audit takes the individual aspects of an online business and breaks them down into different audits that provide deeper insights into how a business is performing.
With Google's new core update in May of 2020, there's a new interest in Core Web Vitals which emphasizes both technical and on-page factors of your website to determine where it will rank. Some SEO's are even reporting brand new indexing issues on previously indexed URLs because of the new May Core update.
Continuously updating and maintaining your site throughout the year is the new standard search engines are enforcing. This is why we tend to audit specific pieces of a site at different times, which aligns better with typical development cycles and allows for continuous improvement throughout the year.
In this article, we're covering everything required for a comprehensive marketing audit to keep your business competitive throughout the year.
Here's What We're Covering:
Each Step of a Marketing Audit
What is a Marketing Audit
Simply put, a marketing audit analyzes every aspect of your online business in a completely detailed and comprehensive way. With the end goal being to provide actionable steps to internal marketing teams on problem areas they could focus their resources on.
It's impossible for internal teams to always stay on top of changing algorithms and spend all of their time finding leaks within their business ecosystem. That's why a marketing audit is used to identify problems and uncover profitable areas of opportunity while providing a clear course of action to save business development time.
An organization would use a marketing audit for an in-depth, 10,000-foot view at what's going right and what's going wrong. This allows management teams to properly allocate development resources and budgets to double down on working efforts or fix any diagnosed performance issues.
What's Measured in a Complete Marketing Audit
An audit is completely business dependent and a plan should be created based on a businesses specific needs. However, it should be comprehensive and cover all the metrics involved in driving growth for the business. You'll want to look at the complete picture.
Here are some general metrics that should be included:
SEO Metrics
Organic Traffic
Keywords
Page Speed
Indexability
Backlink Profile
Low-quality pages
PPC Metrics
Cost Per Click
Quality Score
Click-Through Rate
Cost Per Conversion
Analytics Metrics
Goals
Conversions
Revenue
Traffic Sources
Conversion Rate Optimization Metrics
Click-through rate
Pages per session
Time on site
On-Page Events tracking
By no means is this list exhaustive but we're using it to show just how much a comprehensive audit can interact with your entire marketing funnel.
Next, we're going to cover when you should do each type of audit.
Technical SEO Audit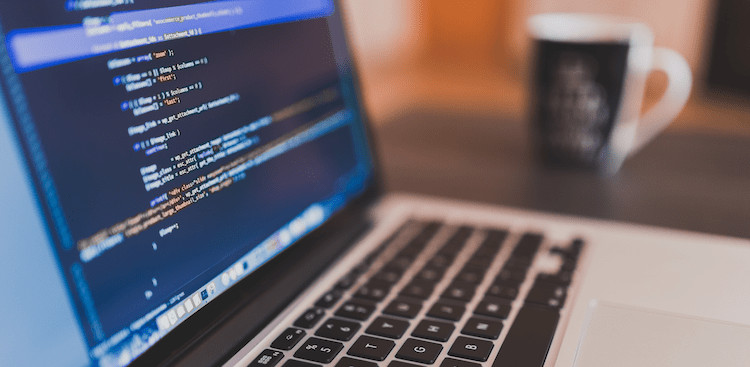 A technical SEO audit identifies problems with your website that prevent it from ranking on search engines and should be done at least once every 12 months.

Some of the important things a technical audit should look at is:
Crawl Errors
HTTPS Status Codes (301,404,5xx)
Site Speed
Mobile Friendliness
Duplicate Content
Broken Links
Robots.txt Files
XML sitemap
Also, a general overview of keyword use and on-page optimization factors like title tags, headers, and content should also be included.
When to Conduct a Technical SEO Audit
A Technical SEO Audit helps you keep track of any internal errors you may have let build up over time. A single broken link here and there won't hurt your site but enough of them can hurt your chances of ranking.
When you run an audit, the goal is to check the health of your site. Search engines update their algorithms often and running audits is a great way to stay on top of these changes. It's important to monitor your site with mini crawls but a full SEO audit should be done every 6 – 12 months. However, major site changes and business decisions might make you do an audit sooner.
You should perform a Technical SEO audit after major site changes such as:
1.When a new site launches
Some of this will preferably be done while in development. However, even if an SEO audit was performed while the site was in development, a new one should be conducted shortly after the new site launches. Things don't always work the same once the site is "live" and crawlers can often find new routes to URLs that shouldn't be indexed, among other things.
2.After URL migrations
Whether you're moving from HTTP to HTTPS, from .org to .com, rewriting the URL structure, or just changing the taxonomy of the site –– any time a major portion of the website needs to be redirected, a post-migration technical SEO audit should be done. Inflow offers pre-migration strategies and post-migration audits to eCommerce brands. Learn more.
We have a 5 step site migration process to help you not lose any rankings if you want to tackle that project on your own.
3.If you have a sudden loss in traffic
Traffic drops and penalty analysis play large roles in many SEO audits. The key is to perform the audit and provide recommendations to be implemented as soon as possible. Timing is critical to recovery because the longer one waits, the more desperate (and ineffective) solutions become. Here's a simple checklist to help you perform basic analysis after a major traffic drop.
4.After hiring a new SEO
Every SEO professional is going to have their own toolsets, experience, and opinions. Sometimes after years on a single website, it becomes easy to miss the forest for the trees. A new set of eyes analyzing the site may be just what you need to break through a plateau or reverse a slow decline in traffic.
We often perform technical SEO audits for in-house teams looking for insight, validation, and opportunities to improve rankings and convert more traffic from search. Get in touch to learn more.
Learn more about Technical eCommerce SEO Audits from Inflow.
Content Audit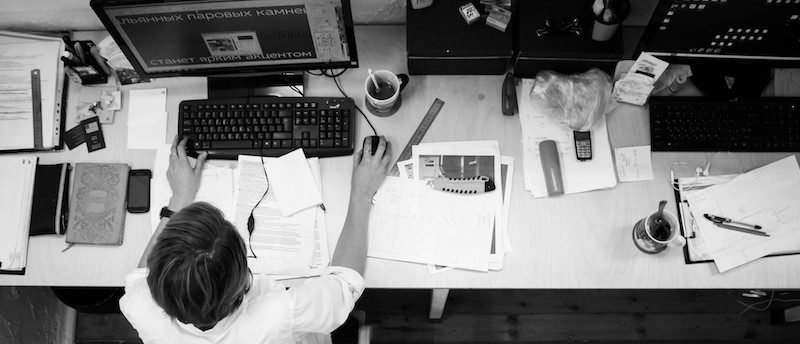 If your website has been around for more than a few years and you haven't performed a full content inventory and audit yet, now is the time to get started. You can learn how to do them here. We also have an eCommerce Content Audit Toolkit to help the process go more smoothly. Download it here.
It's common to post something on your site and never go back to it again. The content becomes stale and outdated which serves no purpose on your site. New updates to search algorithms require site owners to go back and update older content.
SEO professionals will argue that updating an older post can work better for your site than publishing brand new content.
A content audit takes a look at all the content on your website and creates a strategy to either improve, remove, or leave your content as is.
A content audit looks at the following criteria for a 12 month period:
Organic Traffic
Organic Keywords
Clicks from Search
Impressions from Search
Backlinks
Social Shares
These are the most important indicators to properly analyze URLs during a content audit
When to Perform a Content Audit
A content audit can be done once every 12 months and deliver big results for your business. We've seen clients have, year-over-year transactions from organic traffic up 83%, and revenue increases of more than 96%. All from performing a content audit.
You should run a content audit for your business for the following reasons:
1.Before a site migration
Conduct a full content inventory and audit before any website migration. The pre-migration inventory serves as a snapshot of URLs and content as they were before the migration, which helps to troubleshoot any post-migration traffic losses or other issues. The audit portion allows you to cut out or consolidate content before the migration, ensuring a better site at launch.
2.After a site migration
Don't forget the post-migration analysis. I've made the mistake of assuming developers had implemented everything correctly before, only to find out the migration was completely botched because none of the recommendations were followed.
Content Audit Strategies for Common Scenarios
3.After a steady decline in traffic
If your site traffic has been declining over the course of a year but you've been publishing content consistently then a content audit is something you should consider. Oftentimes there are situations like index bloat or outdated pages that used to be valuable to your business losing rankings. Either way, having a plan in place to turn the ship around is something to consider because the longer you wait the more rankings can drop.
4.When your important pages suddenly drop from rankings
The 80-20 rule says that 20% of our website content drives 80% of our results. Therefore there are important pages on your website that need more attention than others. If you have an important page on your site that has driven a large portion of your business historically, suddenly drop in search rankings you need a plan to get it back.
Paid Advertising (PPC) Audit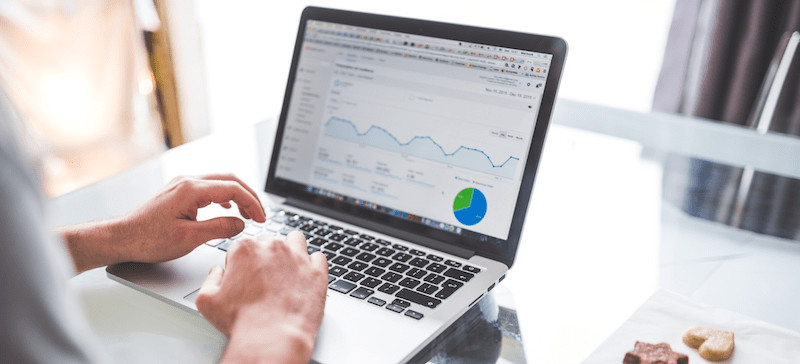 There is no such thing as "set it and forget it" when it comes to paid campaigns. Setting the budget to be so small that you're not compelled to look at the campaign for long periods of time means you're missing opportunities.
What if you could be spending 10 percent more on certain keywords for 50 percent more conversions? With that in mind, the best answer to the question below is "continually". Short of continuous optimization, here are some trigger points for when you may want to conduct a full-scale PPC audit or paid advertising campaign review.
There are different metrics to optimize for depending on the type of buyer you're looking to target. A PPC audit will make sure you're optimizing your budget and focusing on the right metrics for your business goals.
High Funnel KPIs
Pages per session
Time on Site
Bounce Rate
Mid Funnel KPIs
New User ROAS
Assisted Conversions
Cost Per Acquisition
Conversion Rate
Low Funnel KPIs
When to Perform a PPC Audit
Standard practice says that a PPC audit should be performed every 3 to 6 months. Negative changes in the account don't necessarily mean a PPC audit is necessary. There are a lot of aspects of a campaign that can go unnoticed.
Also, there are changes and features rolling out all the time. Regularly scheduled PPC audits are a way to step back, look at the account from a high level, dig down deeper, evaluate performance, discover trends and problems, and come up with plans of attack.
PPC Audits should be performed for the following reasons:
1.When CPA costs go up dramatically or conversion rates drop
A spike in CPA could mean all sorts of things. Quality scores could've gone down, or strong new bidders could have entered the marketplace. Depending on how you calculate an "acquisition", it could mean there's a roadblock in the conversion funnel on your site.
2.After hiring a new PPC analyst or agency
As with any marketing channel, sometimes having a set of fresh eyes on the account can make all the difference.
3.When important new ad features become available
Not every update to AdWords necessitates a full-scale PPC audit, but features like structured snippet extensions, remarketing lists, and expanded text ads are all worth incorporating as soon as possible. Early adoption is a massive advantage when it comes to making your ads stand out in the search results.
Here's a guide to a quick AdWords audit guide every marketing manager should read.
Analytics and Tracking Audit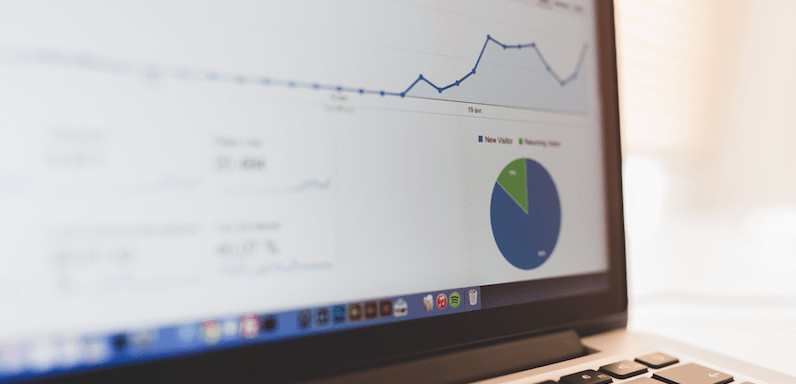 There are two major pieces to auditing analytics. First, are you tracking the right things in the right ways? This is more of a strategic-level view of analytics from the perspective of overall business needs.
The second type of analytics audit is about implementation. Is the code on all pages? Are things firing when they should? Is the data accurate? The recommendations below deal with the implementation side of reviewing analytics.
When to Perform an Analytics Audit
Your reporting is only as good as the data you collect. A rule marketing managers should follow is to run a thorough analytics audit every 12 months. It's necessary to ensure confidence in the data being provided by analytics packages.
You should run an analytics audit for these 3 reasons:
1.After a new site launch or migration
The launching of a new website is a good time to double-check all goals to ensure everything is being tracked as planned. Things always fall through the cracks during site migrations, so it's best to perform a post-migration audit to ensure the tracking code is in place in all the right places.
2.When business objectives change
If you've never tracked email acquisition and the new marketing strategy relies heavily on inbound marketing concepts like lead nurturing, it might be time to re-evaluate how this goal is being tracked.
3.When new tracking solutions become available
Google Tag Manager is a game-changer when it comes to analytics. So was the Universal Analytics tracking code when GA first launched it. When something major changes with regard to your analytics tracking solution, it is time to have another look under the hood.

Learn more about how to conduct an Analytics Audit here.
Conversion Rate Optimization (CRO) and UX Audit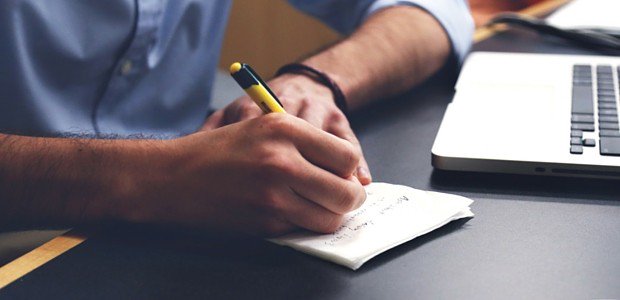 Conversion rates and user experience are closely related. We don't have a UX department at Inflow, per se, but our team of veteran conversion rate optimization advisors makes user experience recommendations every day. Learn more about our continuous-optimization services here.
When to Perform a CRO and UX Audit
We strongly believe in and encourage continuous improvement practices. Conversion Rate Optimization (CRO) isn't something you do once, or even just once in a while. That said, there are certain times when marketers will want to make sure best practices are being followed, and major opportunities aren't being ignored.
CRO Audits are necessary for the following reasons:
1. After a New Site Launch or Migration
CRO and UX should be factored into the new site or redesign process from the beginning. This typically happens during the concept and wireframing processes, but often stops once design mock-ups have been approved. However, not everything translates from mock-up to live site. It is important for the CRO expert to review the new site, potentially conducting exit survey analysis and live site reviews.
Every platform has its own idiosyncrasies when it comes to conversion optimization. For example, here are a few specific to Magento. This means any platform migration should include a new CRO audit.
2.After hiring a new CRO strategist or agency
Conversion rate optimization is part science, part art. In short, it is a craft. Each craftsperson brings unique experiences and insights to the job, so bringing on a new CRO or UX expert is a good time to reconsider existing strategies, and discuss new things to test.
3.When you change or add product lines
Price points and other factors can have a dramatic impact on how shoppers make purchasing decisions. Any time significant changes are made to the product offering, new rounds of testing should be done to ensure optimal conversions.
4.When a new competitor enters the market
A new competitor can disrupt your conversion funnel. For example, if the price point was your best differentiator in the marketplace and the feature you called out most on the site, a new competitor with lower prices may require you to shift value propositions throughout the site.
5.When conversion rates drop
Any major dip in conversion rates is obviously a reason to look into CRO. This could mean a full CRO / UX audit, or something as simple as fixing a broken link in the conversion funnel.
Digital Marketing Audits, in one form or another, can take up a lot of time throughout the year. Just be sure to save time for implementation, and to ensure your recommendations are implemented correctly.

Wrapping This Up…
As a marketing manager, it's important to educate yourself on exactly what you need to grow your business. Your development resources are not infinite and your internal marketing team should focus on day to day business activities.
Audits should be done regularly to avoid issues down the road where problems compound and negatively affect your website. Update your site regularly and audit every link in your marketing department chain. That's the only way to see continual growth year after year.
If you need help with any one of these audits, don't hesitate to comment below or contact us. We've worked with eCommerce websites in every niche and specialty imaginable and would enjoy helping you and your team thrive.