Social media has been a huge game changer when it comes to doing business online and it can make a significant difference –– whether you're a big brand or a small shop. But you can't expect to get away with a "spray and pray" approach to social and still see results. Social media is a marketing tool –– not a magic wand.
The most successful brands use a carefully considered social media strategy to help them meet specific goals. Today we're discussing the three primary factors you should take into account when creating your own social media strategy as well as the most important questions you need to answer to develop a well-rounded plan.
Time and Resources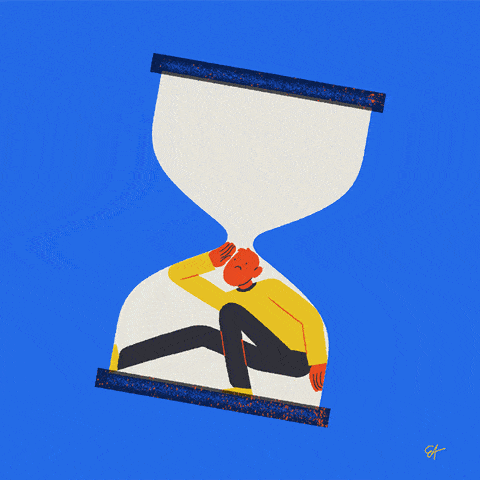 Before you even create an account, it's important to think about the time and resources you can dedicate to social. The more profiles you manage, the more time you'll spend creating, curating, and scheduling content to post. If you don't personally have time to spare, you might consider hiring a professional social media manager who can help you plan, create, and post content as well as manage an online community and engage with your customers.
Note: Many businesses often choose to hire interns to manage their social to save money, but before you go this route, consider that your social profiles are a public face for your business and can also serve as a customer service outlet. An inexperienced social media manager without guidance or a clear strategy could cause more harm than good by making "rookie" mistakes like spamming, posting irrelevant content, ignoring opportunities for engagement, etc. all of which can damage your brand.
It's hard to say just how much time you can expect to spend on social or how to efficiently spend that time, but Michael Patterson of SocialMediaToday.com wrote out a set of helpful guidelines as a good starting point.
Your Audience
Next, you should consider your audience. You could have all the time in the world to spend on social, but it would be wasted if you're spending all your time on Twitter while your target customers are using Pinterest and Facebook. If you haven't already, take a look at your target customers and consider where they spend their time online. What social platforms are they using? Are you selling baby products to moms? You might want to focus your efforts on Pinterest or Facebook.
I typically recommend that smaller businesses and those just starting out on social focus on the one to three most promising platforms for their business and really take the time to master them (establish a consistent and reliable plan and posting routine, build up a strong community or following, etc.) before trying to add more profiles. You'll see more ROI from spending your time creating quality posts on a few platforms used by the majority of your audience rather than trying to split your time across all platforms, which inevitably creates lower quality posts due to lack of time.  
NOTE: If you're not sure where your audience might be on social, check out current user demographics for each platform. Here's a handy infographic from MarketingProfs.com.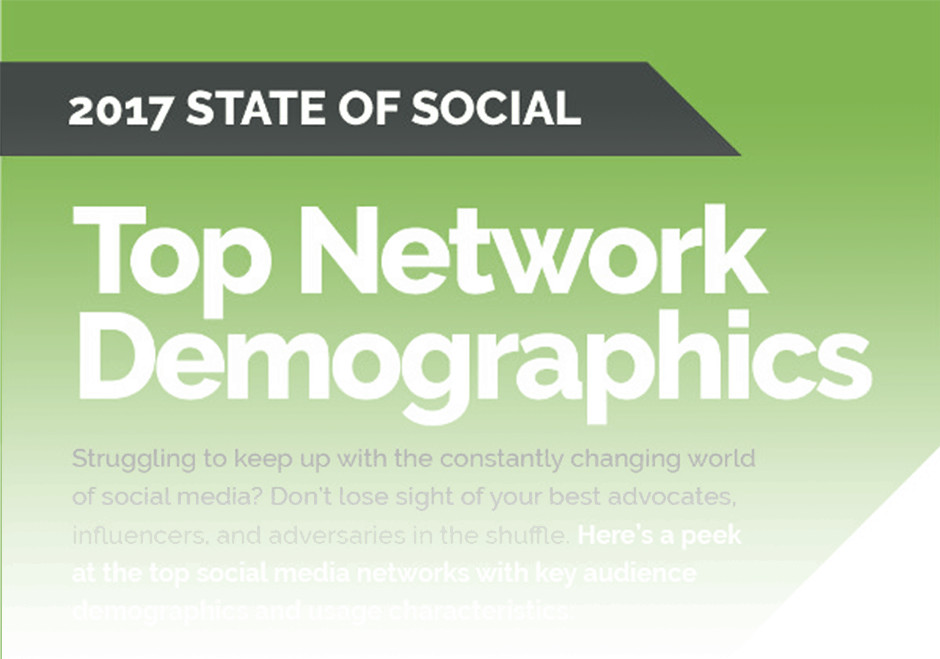 Business Objectives
Now, you'll want to take your business objectives into account. What are your goals for your business and what role will social play in reaching those goals? Do you want to use social to increase exposure? Increase traffic to your site? Increase engagement? Generate sales? Try not to pick more than two to three, then think about the metrics you'll use to track your progress.
Here at Inflow, we like to pair objectives with key results and good tracking to ensure that we're making good progress and using our time efficiently. Think about your business objectives, set some goals for your social, and then decide what success looks like to you. For example, if you want to increase traffic to your site, the key results you'll be looking for might be along the lines of "20 percent of all site visits come from social networks," "Average visits from social are three minutes in duration," etc.
Important Questions to Ask
Once you've taken those three primary factors into consideration, you should have a good foundation for your strategy. Now it's time to get into the nitty gritty. The rest of your strategy should answer the following questions:
1. How often will you be posting on each platform?
Your social posts may not disappear once they're on your profile (unless you're using Snapchat), but they do still have something of an 'expiration date' –– in other words, your posts won't be front and center for very long, especially on sites like Twitter, where the newsfeed moves rapidly. It's important to determine how often you'll want to post on each platform, each day.
An important note about posting: consistency is key. You can always adjust and change the timing and frequency of your social posts (which is recommended as your audience grows and your data begins to reveal optimal posting times) but do make sure that you are posting regularly; this can make a big difference in things like the number of followers, engagement, and traffic to your site.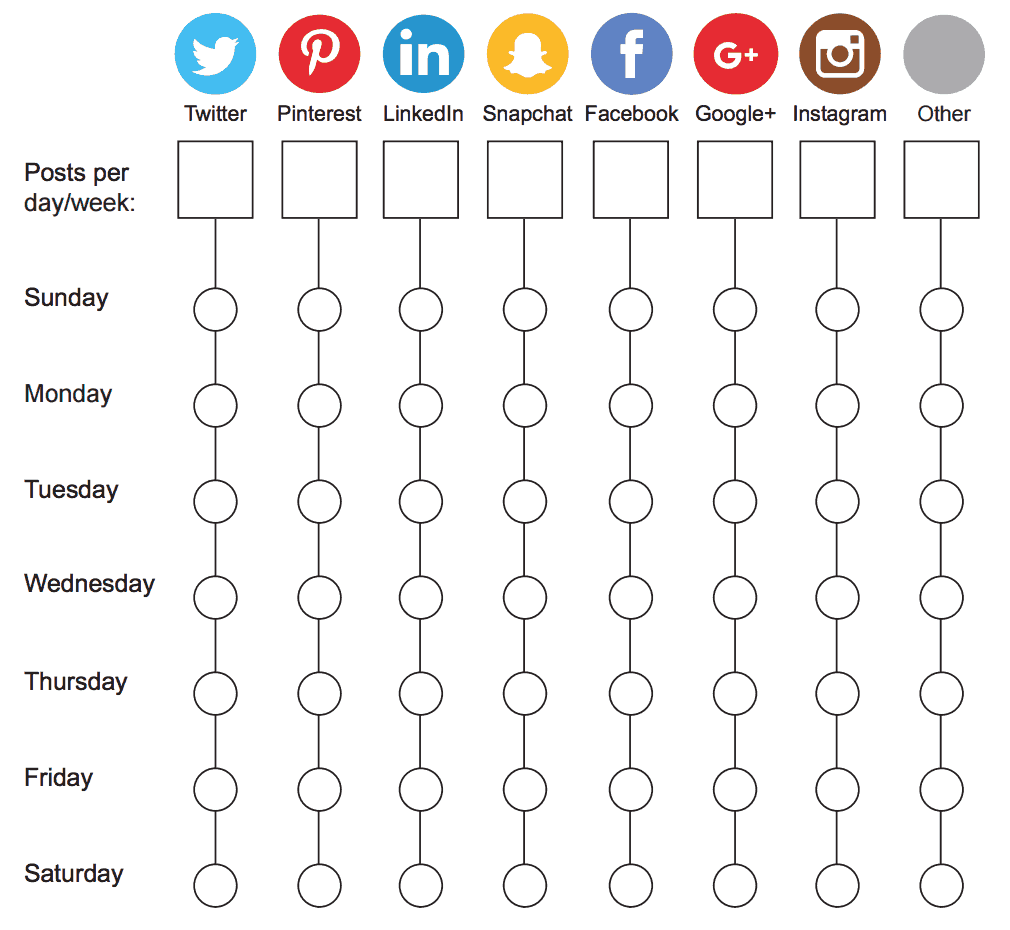 2. What tools will you be using to manage your social profiles?
You can manage your social profiles natively on each platform (especially if you're only using one or two platforms) and most social sites provide users with some decent analytics, but you'll have to post manually, which will require you to be at your desk all day!
Another option is to use a social media management tool like Buffer, Hootsuite, or Sprout Social, which will allow you to schedule your posts ahead of time, look at analytics data, and monitor your online community. Trying to choose a tool? Check out this overview of the tools listed above from envatotuts+.  
3. How do you plan to handle tracking and reporting?
The metrics that you track will depend on the goals you set for your social. For example, if you're trying to build an active online community, you'll want to track your follower count as well as engagement metrics like comments, likes, and reposts. If you're only tracking social metrics and you only have one or two social profiles, you can either pull metrics from the native social platforms or you can look at the data from your social media management tool (Buffer, Hootsuite, etc.).
If you're tracking additional metrics in relation to your social (like site traffic), you'll have to make sure you're pulling your data from additional sources (such as Google Analytics) and match it up so you can determine which posts result in things like successful conversions.
In any case, you'll want to organize any data you collect into regular reports (the frequency of reports is up to you –– at minimum you'll probably want to create a monthly report) –– these will help you see the results of using social so you can determine your ROI. One of the best ways to accomplish this is by compiling data into a single Excel or Google Sheets file. Buffer actually has a free template available to make this easy.
4. How will you source and curate content?
It's easy to say you're going to post to Twitter eight times a day or that you want to post on Facebook seven times per week but the hard part is figuring out what to post! You might be thinking, "But the whole point of being on social was to promote my business. I'll just post about my products." But here's the problem with that strategy: people don't like being sold to and if you only ever post ads for your products, your profile will be seen as being spammy.
It's best to try and share a good mix of posts:
Posts about your products, links to your original content (blog articles, etc.).

Retweets, Re-shares, and Reposts –– In other words, content that other people have posted that is relevant to your business and of interest to your clients or customers.

Curated content –– This is relevant third-party content (blogs, videos, etc.) that would be of interest to your target audience.

Responses to Customer questions/comments or other participation in relevant online communities.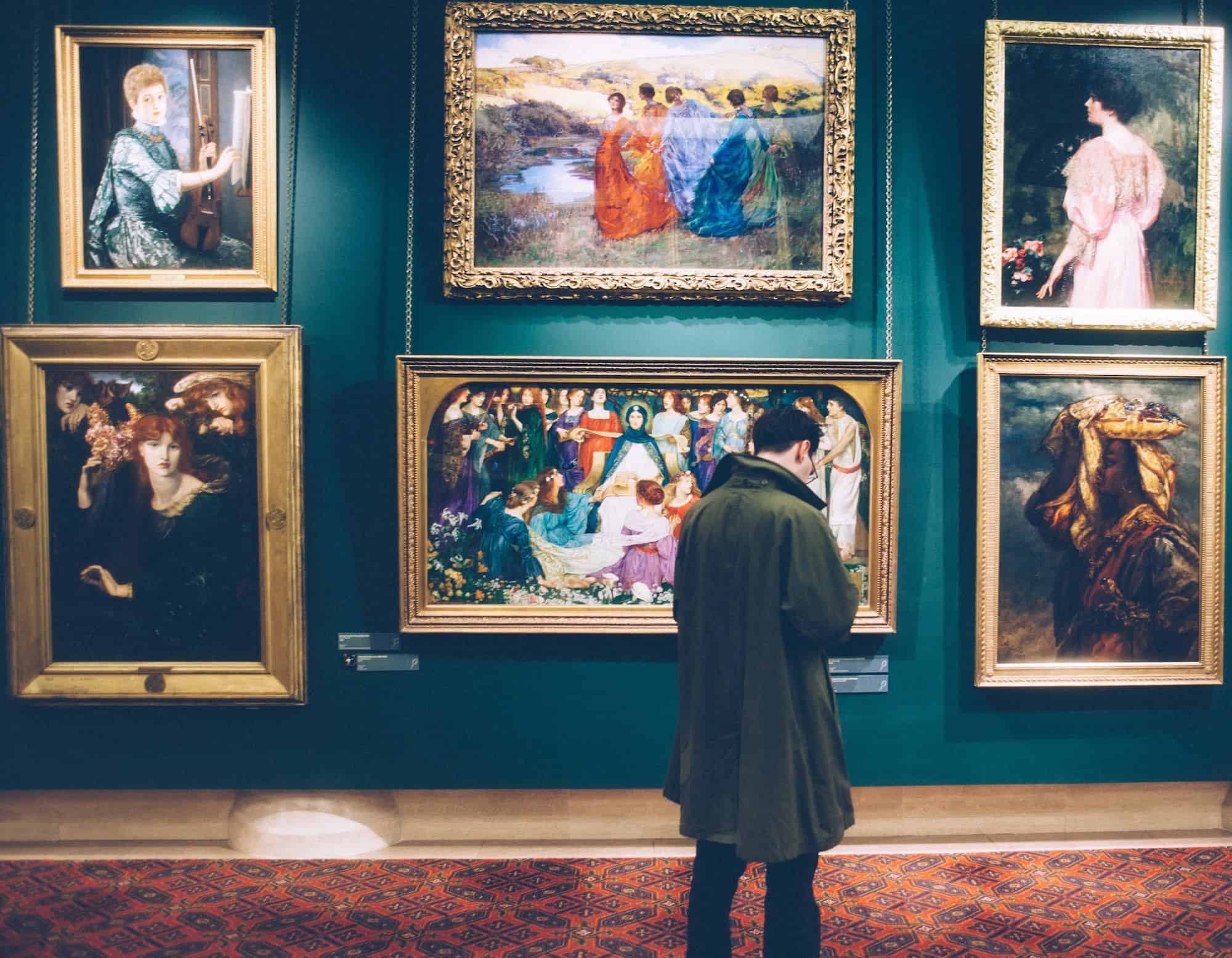 I like to apply an 80/20 ratio to content posted on social –– 80 percent relevant third-party content and 20 percent original content or posts promoting business products. Others recommend a 5:3:2 ratio (50% curated content, 30% original content, and 20% personal content to humanize your brand) or 30/60/10 (30% original content, 60% curated content, and 10% shameless self-promotion) –– feel free to experiment and figure out what works best for your brand and audience.
Whatever ratio you decide to use, be sure to keep a list of people/profiles that post relevant content that you can share to your followers. You also might want to use a tool like Pocket, Feedly, or UpContent to help collect and aggregate other third-party content you can share. This will help ensure that you always have a pool of interesting and relevant content to pull from.
5. How do you want to engage with your audience?
Last but certainly not least –– you'll want to include a section in your strategy that explains how you want your brand to engage with your audience. Remember, your social profiles are an extension of your business and as such, you want the tone of your social posts to match your brand's overall personality while also fitting with the tone of the platform (your brand might be fun and quirky, but you'll want to pull it back a little bit if you're maintaining a presence on a site like LinkedIn, where a more subdued and professional tone is expected).
Feeling a little overwhelmed? That's okay. It's a lot to consider –– luckily, we've put together a handy worksheet to help you plan things out.