Paid social media advertising can be a powerful tool for eCommerce stores. It can be used to reach hundreds, thousands, even millions of potential customers — the same reach as TV ads at a fraction of the cost.
However, if your campaigns are poorly designed, your ad spend can quickly spiral out of control. On the other hand, a successful campaign at large scale can be a disaster for your business if you're not prepared to handle the influx of orders.
Bottom line: Before you dive into advertising on Facebook, Twitter, Instagram, Snapchat, or any leading social media platform, make sure you're ready. 
At Inflow, we've worked with dozens of eCommerce businesses on hundreds of campaigns, and we've identified the factors that consistently predict a brand's paid social campaign results. We discuss them all in this blog, as well as:
What paid social advertising is and why it's important
How to start your paid social strategy from scratch
And whether an agency is the right choice for your business
What Is Paid Social for eCommerce?
Social media advertising is a strategy that uses social media platforms to run ads and/or promote content. These platforms are usually those with large numbers of active users, such as:
Facebook
YouTube
WhatsApp
Instagram
Snapchat
WeChat
TikTok
Pinterest
Twitter
LinkedIn
These diverse social media channels offer multiple types of advertising to help you target your ads to reach specific customer demographics. You can also choose advertising with cost and creative demands appropriate to your business.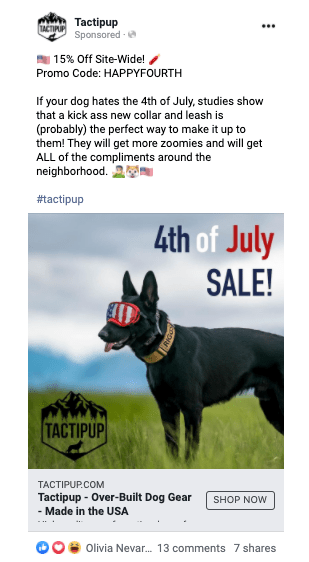 Why Is Social Media Advertising Important?
This diversity of social platforms not only lets you reach different customer profiles, it also helps you direct customers into your sales funnel at literally any point in the buying cycle, including brand awareness, ready to purchase, and remarketing to current and former customers.
With Americans spending an average of nearly four hours on social networks every day, social media marketing is a vital part of your digital marketing strategy. While organic social media efforts are important, large and sustained reach usually depends on paid social advertising.
10 Factors That Determine Whether Paid Social Media Marketing Is Right for You
Paid social advertising can be a great boon for your business, but it's not one-size-fits-all.
A few factors contribute heavily to the success of paid social campaigns. While these aren't hard and fast rules, they are patterns we've observed over the years — and should be considered by any eCommerce brand.
1. Average Order Value
Average order value (AOV) is the biggest indicator of profitability in your paid social campaigns. It's a basic rule: Customers must spend more at your online store than you spend to acquire them. And, since paid social requires a heavy investment (see the next point), that can be a high bar to meet.
In our experience, eCommerce stores with an AOV of less than $50 struggle to find success with paid social ads. However, it's not a hard and fast rule, so reach out to our strategists for a more personalized look at your prospects.
2. Marketing Budget
Done right, paid social advertising can be cost-effective. Nonetheless, it benefits from (and often requires) a large budget to be successful.
You will need to invest in good creative and testing to identify what leads to conversions, and that sometimes means money lost in return for valuable data. Even when your self-sustaining campaigns are set up, scaling those for results will require more and more ad spend. For example, if your cost-per-acquisition is $50, you'll need to spend at least 20% more than that for significant return growth.
If you can't make these investments, paid social might not be right for you at this time.
3. Marketing Goals
Having a clear marketing strategy for your campaigns contributes to success. Without a goal, you won't know what success looks like — and that's certainly true for paid social advertising.
Before you launch your campaigns, you'll need to identify appropriate metrics to meet your goals. If you want to spread brand awareness, look at the figures for cost per click (CPC). If you want to make sales, consider cost per acquisition (CPA).
Evaluate your goals frequently, and be prepared to change up your campaigns if they aren't working (or if you've accomplished your objectives).
4. Timeline for Results
Paid campaigns can sometimes work much faster than organic social media campaigns. However, this is not the same as getting instant results.
As a rule of thumb, paid social campaigns can take three or four months to achieve results once you factor in testing, segmentation, and the other necessary steps. Just establishing your foundation can take close to a month.
If you're looking for "get rich quick" results, social media ads likely won't make that happen for your brand.
5. Organic Social Performance
If you've seen measurable success with organic content marketing on social media, you might think paid social advertising will be easy. Unfortunately, a strong social media presence doesn't always guarantee paid success.
We previously worked with a paid social eCommerce client that had great viral traction with organic TikTok videos. However, those didn't transition well to Facebook and Instagram Ads and generated little traction or revenue. To find paid success on social media sites, the client needed to invest in new creative to better reach their target market.
While brand awareness and virality can be an advantage, don't consider it as proof that your campaigns will succeed right away.
6. Time Commitment
Paid social advertising is not a set-it-and-forget-it approach. You need to adjust campaigns as necessary to build off success or prune parts of the campaign that aren't achieving results. And that requires lots of time and data analysis.
You should also be prepared to frequently interact with users who respond to your ads. Think of it as customer service and brand management. Added bonus: You'll get valuable intelligence about what is and isn't working, straight from the horse's mouth.
7. Branding
The right branding gives your eCommerce business a personality that people can interact and build a relationship with. But, if you don't have your branding figured out, amplifying it through paid social media can do more harm than good.
You should make sure your social media posts, website copy (especially landing pages), emails, and other marketing copy take the same approach. If you use different tones in different places, customers can get confused, and it will be harder to create a successful campaign.
One exception: user-generated content campaigns for social ads, which can incorporate a variety of styles based on customers' submissions.
8. Product Pipeline
People worry a lot about failed social media campaigns, but successful ones can be even more dangerous if you're not prepared for an influx of orders and returns.
Here's an example: One of our clients ran a successful Facebook ad campaign. However, due to problems shipping out orders and processing returns, they received such poor feedback scores that Facebook threatened to shut down their account.
You never know what's going to happen with your campaigns, so play it safe and make sure your pipeline can handle any increased pressure before you start running your ads.
9. Product Seasonality
For accurate campaign predictions, you need to fully understand the seasonality of your product. If your product sells well year-round, then you should run campaigns year-round. But, if it only sells well at certain times of the year, that's the only time you should be running paid social ads.
If you want to try to expand the sales season for your product, do research first. Is there a year-round demand for your product? Can you tap into that demand to make constant advertising worth it?
10. Agency Relationships
You don't need to have an agency to run paid social marketing campaigns (more on this later) — but if you do hire an agency, you need to work well with them.
The best social media advertising agencies listen to you and incorporate your ideas into your campaigns, but you must trust their judgment and listen to their advice, too. Fights with your agency can doom your social media campaigns, so confirm you've made the right choice before signing on for the long haul.
3 Tips for Starting Your Paid Social Media Strategy
If you think your eCommerce brand has the chops for paid social advertising, you can test the waters on your own before bringing in an agency.
Before you do anything else, you need to start with a full-fledged strategy. Paid social ads aren't something you'll find success with on a whim, so take these steps to help you get your campaigns off the ground.
1. Make a Budget
Decide how much you can spend on your campaigns. Consider your AOV and CPA. Is your budget enough to achieve statistically significant results?
You should also identify a reasonable return to expect for this budget, whether you're looking for revenue or brand recognition.
2. Create a Style Guide
A style guide is a helpful document for every aspect of your eCommerce content marketing strategy, not just social media. It ensures your communication is consistent and on-brand across multiple platforms.
Your style guide should include details like tone, brand colors, image standards, and more.
3. Create a Content Bucket
The more ad creative you have before starting (and the earlier you build it), the better. It's near impossible to develop stunning creative on the fly, so make sure you give yourself plenty of options to choose from before launching any campaigns. That way, you can swap out ads quickly and optimize them appropriately without all of the stress.
Bonus: Designing your creative early on will also help you define your target audience.
Is It Time to Work with an Agency?
Digital marketing agencies promise success with paid advertising, but that doesn't mean they're always the right fit for you — or can generate the results you're looking for.
At Inflow, we ensure that we only work with companies that are ready to work with us. Otherwise, the partnership will be a disappointment for both parties.
In our opinion, here are three signs that you are ready to work with an agency for your paid social advertising.
1. You Have a History of Success
No matter how good it is, an agency can't save a sinking ship. If you don't already have a record of business success, you likely don't have the resources it would take to right your ship.
Instead, it's best to look for an agency when your brand has already proven itself, but you need help taking it to the next level. Agencies are great at magnifying existing results and streamlining campaigns to improve your return on investment (ROI), not performing magic tricks.
2. You Have a High Budget
Here's the truth: Scaling your accounts is always expensive. It takes time and testing, and there are likely to be some false starts along the way. Throw in the retainer cost of an agency, and you need to be 100% sure your business can justify the investment.
If you're ready to make that investment (and are aware of the expected results timeline), then you might be ready to work with an agency.
3. You Don't Have Time to Manage Your Accounts
Scaling a social media marketing strategy is very time-intensive. If you're responsible for a growing ad spend, do you have the time to review and optimize as necessary? Can you generate the regular ad creative and copy variations to combat viewer fatigue?
Simply put, if you're running a large campaign, you probably need help. An agency can be the perfect solution in this situation.
Fortunately, there are plenty of options available to you, including the expert strategists at Inflow. A paid social agency is a big decision, so we encourage you to do your research to find the right match for your business needs.
And, if Inflow fits the bill, our strategists are standing by to deliver a free proposal anytime.