We recently wrote about how we helped a retail client generate six-figure sales from an eCommerce buying guide in the home improvement industry. However, buying guides are not the only content on their site that brings in valuable revenue.
On the same site, eCommerce blogging has assisted in over $40,000 worth in sales so far this year. This means these visitors are reading a blog post at some point during their purchase journey.
In addition, many of the site's top landing pages are blog posts, making their blog a valuable SEO asset.
In this piece, we'll talk about some of our best practices for a high-performing eCommerce blog — the same ones we used to help our client generate revenue.
Note: If you're interested in starting or improving a blog for your eCommerce site, we can help. Contact us here.
1. Each Post Should Have a Specific Strategy and Purpose
Businesses sometimes blog just to blog, believing they need to keep to a consistent schedule to maintain new traffic. This tactic isn't as widely used as it used to be, but it's important to understand that the goal is to produce helpful and needed resources, not produce one blog post per week.
Although we shoot to publish two to five posts per month on our client's blog, we never force a post. There isn't a strict timeline we follow. Instead, we publish articles when they are ready and completely cover a topic we are focusing on.
The posts are all practical and in-depth (typically ~1000 words), and each post has a specific purpose.
When it comes to creating new strategic content for the blog, we find content ideas in many different ways. Keyword research is one of the main tactics, and that includes tasks like using keyword idea tools, performing searches in Google, and seeing what the "People also ask" boxes suggest, and much more.

Sometimes new clients will come to us with years-worth of thin content that has damaged their search ranking. One of the first things we do when we get a new client is audit both the foundational and strategic content on their site. We weed out thin blog posts that receive little to no traffic or put a strategy together to improve them.
Remember the end goal for a blog post is to help a reader advance closer to the purchase stage—or to help existing customers and encourage repeat purchases in the future.
2. Collaborate with Customer Support and Sales Staff
Search trends and market trends are important, but shouldn't be your only source for information or ideas. You should also be talking to your customers and customer-oriented staff.
Besides directly talking to the customers, the people in your business that consistently interact with customers are the best internal source for content ideas. They also might have specific content resource ideas that they'd like to provide customers with online, making their jobs easier.
3. Research Competing Content and Outdo It
Research your competitor's blogs and sites to see if they offer content around a related search query. Your goal is to create more useful versions of what you find.
One way to outperform existing content is by finding a unique edge that will make your content stand out.
Another way (and this is a best practice for all content) is to make your posts more authoritative and helpful. How? Simply write as exhaustively as you can on a topic.
Our posts tend to be over 1,000 words. We also try to include useful charts, images, graphics, lists, and headers to break up the content, making it easier to consume and scan.
4. Hit All Pieces of a Buying Cycle
A quality eCommerce blog has content for people all the way through the buying cycle, including:
Introductory content for people who aren't even sure what they want or may not know they even have a need.
Middle-of-the-funnel content for people who are in the research phase, but closer to making a decision.
Bottom-of-the-funnel content that digs into the nitty-gritty details of a specific product for people who are just about ready to make a purchase.

Post-purchase content about things like installation or tips for getting the most out of your product.
Guide people through the buying cycle by continuously linking to other related articles that might be helpful.
For sites with shorter buying cycles, or for products and services that may not require as much extensive research, this amount of content may not be necessary. Answer the pressing questions about the product/service in a way that makes the most sense for your market.
5. Don't Forget About Big Content
Larger pieces of content, such as buying guides or other ebook-style projects, are a good way to offer everything a user would want to know about a product/service all in one place. These larger pieces also make great linkable assets for the site because others notice that they are a great resource for everything you'd like to know about a specific topic.
Once the content is published, research and reach out to organizations who you believe would find this content useful, and share it with them.
In our previous post about buying guides, we talked about interlinking these big content pieces and other blog posts, as well as linking to them within category page content. These resources can also play a large part of a hub and spoke model, in which one web page serves as the hub for related pieces. This is a great way to ensure you are covering all pieces of a topic, improving your internal linking, and making it easier for a user to find whatever articles would be most useful to them about a specific topic.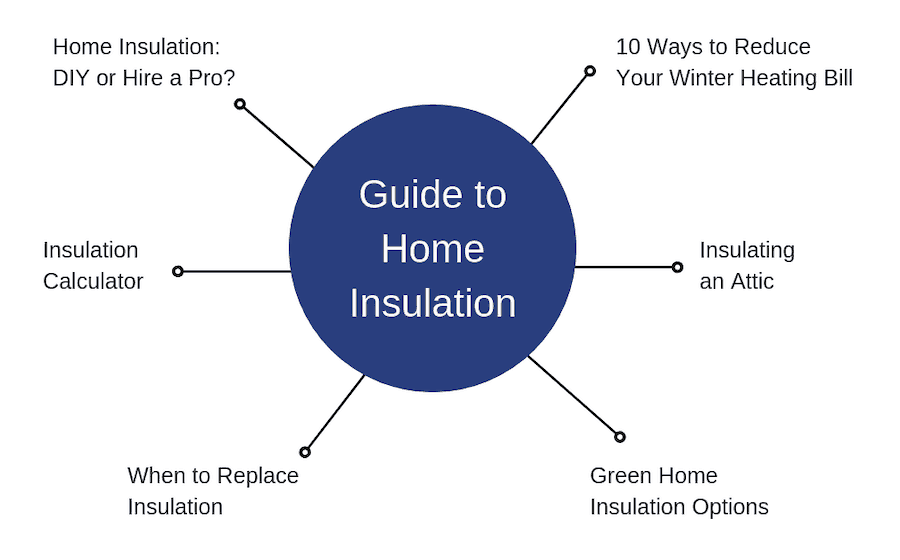 All markets have big content possibilities: think recipe collections, ebooks about the best hiking trails across the U.S., 2018 style guides, etc. These can work as standalone pieces of content or use the hub-and-spoke model of related blog posts.
Need Help?
We work with dozens of eCommerce brands, such as a home improvement client, to create new content optimized for SEO and conversions. We can create a personalized content strategy for you, too. Contact us here.