SEO is an always-changing game.
At Inflow, our SEO team is constantly researching cutting-edge tactics to drive organic traffic and conversions to eCommerce websites.
What you're about to read are specific strategies we've gathered from some of the top experts in SEO — including several strategies we picked up at the SearchLove Conference:
How to rank in YouTube searches

How to rank in local searches

How to use data sets to improve rankings

Data sets you can safely ignore
While these tactics are applicable for many websites and industries, we think they're especially practical SEO tactics for eCommerce.
Note: Interested in improving your SEO ranking this year, but need some help? Contact us here.
Mat Clayton: 4 Ways to Speed Up Your Website
From Mat Clayton, cofounder of mixcloud.com, we learned these four quick strategies for speeding up a website that he'd tested on his site.
Here's Mat's full presentation deck for reference.
1. Reduce the number of queries per page
According to Mat, this is the most effective thing you can do to speed up your website.
By starting at webpagetest.org, you can see all the scripts that load on one of your pages.
Ignore the page load times in Google Analytics, which can be misleading since Google Analytics looks at how long it takes to load the full page. This can make your average loading time look worse than it actually is.
Instead, use webpagetest.org to see the average load time for the majority of your content (which is what's important). You can also see what content loads the slowest.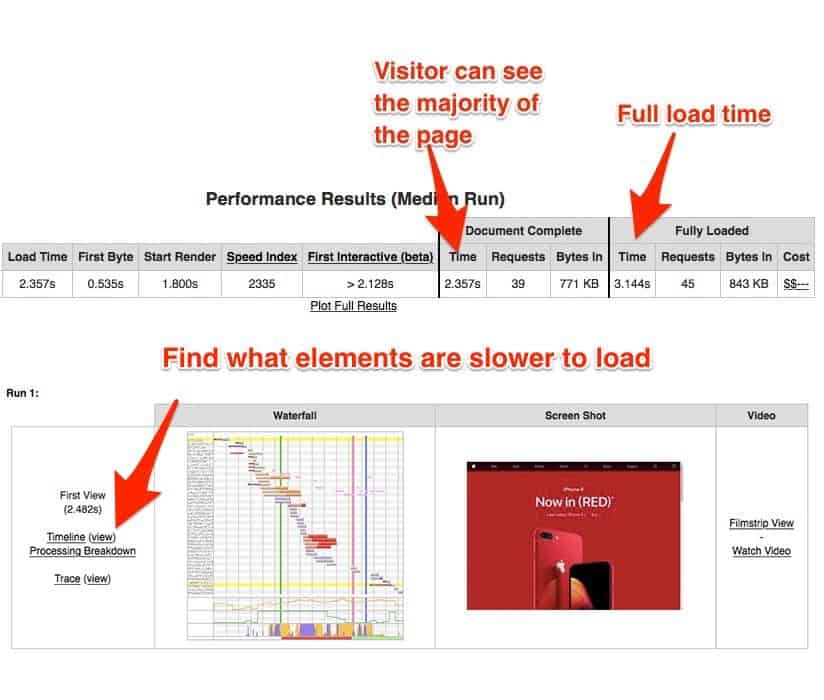 2. Implement HTTP/2
Updating your server protocol can result in major speed improvements, which, in turn, can help your rankings.
HTTP/1.1 can only load batches of six connections in parallel at a time. When those are finished, the next six can load. This process slows down page loading.
With HTTP/2, an infinite amount of parallel connections can load.
One thing to note is that HTTP/2 requires HTTPS. Most content delivery networks (CDNs) support it, and it's as easy as flipping a switch in your settings.
3. Cache static files and remove dead code
Cache the static files on your site that never change — such as images, JavaScript, and CSS files.
If you're running HTTP/2, you can split your CSS and JavaScript into multiple smaller files so they all load in parallel.
You should also use GZIP or Deflate compression. Aside from removing dead code, most of this can be accomplished with a CDN.
4. Optimize images
If you're not already optimizing or compressing images, doing so can make a huge difference in your page loading time.
You can also consider lazy loading content — waiting to load content on the page until the user scrolls far enough to see it.
Note: We can help you increase the speed of your site and drive more traffic to it. Contact us here.
Wil Reynolds: Better Ways to Use SEO Data
From Wil Reynolds of SEER Interactive fame, we learned where to look for better SEO data and how to use that data to bring insights and improved performance across digital channels.
5. Ignore the search "average" click-through rate curve
It's tempting to benchmark your click-through rate (CTR) against the global average data compiled by sites like Advanced Web Ranking.
But those charts ignore the effect big brands such as Amazon, BestBuy, and Wikipedia have on the CTR of the remaining listings.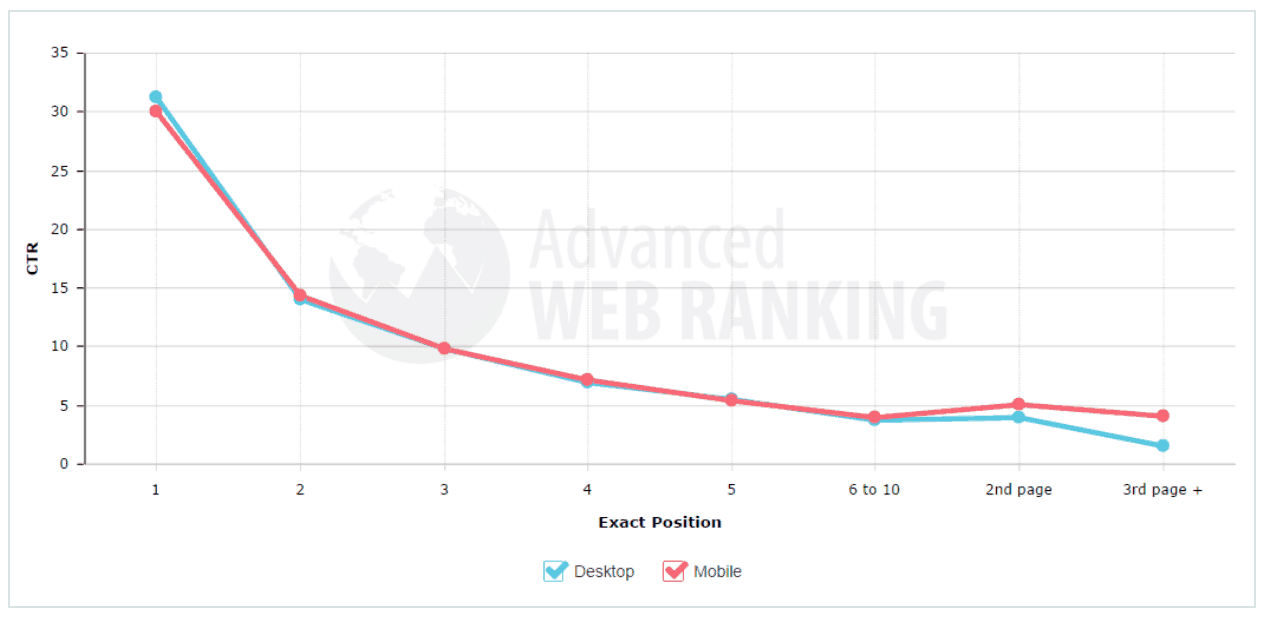 They also ignore Google's many other properties in the search results, such as search ads, shopping ads, local listings, "people also ask," etc.
6. Use paid keyword advertising conversion data
When selecting SEO keywords for paid campaigns, AdWords conversion data can:
Cross-reference organic rankings and identify gaps where there are paid conversions but little to no organic rankings. You

know

this delivers real value, after all.

Provide SEO data even if AdWords isn't a big part of your lead generation strategy. Don't have a paid account? Set up a budget and run a test account for a month or two to collect this data.
Justin Briggs: How to Rank in YouTube Searches
YouTube (and videos in general) are often overlooked by businesses as rich multi-use tools to promote your brand.
As Justin Briggs from Briggsy points out, YouTube is a BIGGER search engine than Bing.
YouTube has 1.5 billion users

Average session duration is one hour
If video is something you are currently doing or are planning to do, it's important to understand how to rank well in the space.
To better understand YouTube's search algorithm, Justin's team looked at "3.8 million data points across 100,000 videos and 75,000 channels."
Here are some of their insights…
7. Use short, keyword-rich titles
Briggsy's analysis found that titles using keywords performed better, and exact match could help, as well.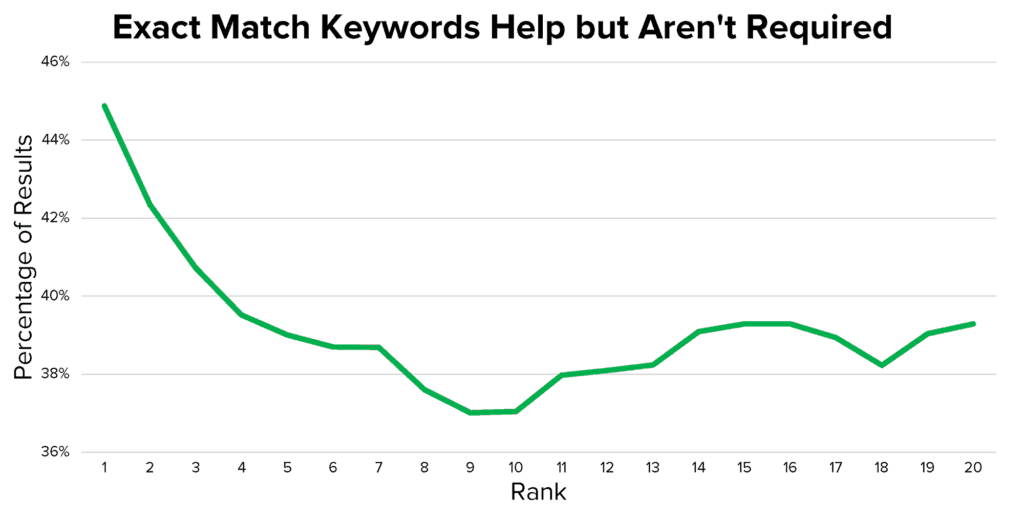 Titles that are shorter than the allotted amount tended to perform better. This all makes a difference in the 'Suggested Videos' section, which only shows 35-45 characters of a title.
8. Write 300-350 word descriptions
According to Justin's research, there is a positive correlation in rankings for videos with descriptions in the 300-350 word range. Longer descriptions tend to perform more poorly.
9. Longer videos perform better
For video length, Justin's team found:
Videos that were longer than 10 minutes seemed to have a bump in likes


Videos that are less than two minutes had a much lower performance than longer videos




Videos longer than 4:30 were the most effective
Their takeaway?
A longer video means higher possibility of a longer 'watch time' while a shorter video needed to get substantially more views to make up for the loss in watch time.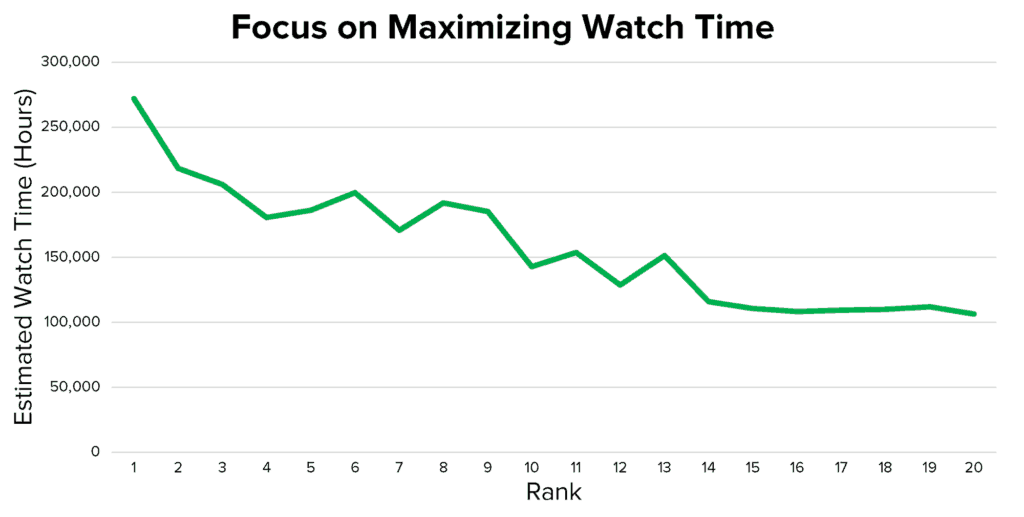 Rob Bucci: How to Rank for Featured Snippets and Voice Searches
Featured snippets are more prevalent than ever.
Between January 2016 and November 2017, the percentage of organic search results featuring snippets rose from 9% to 31%.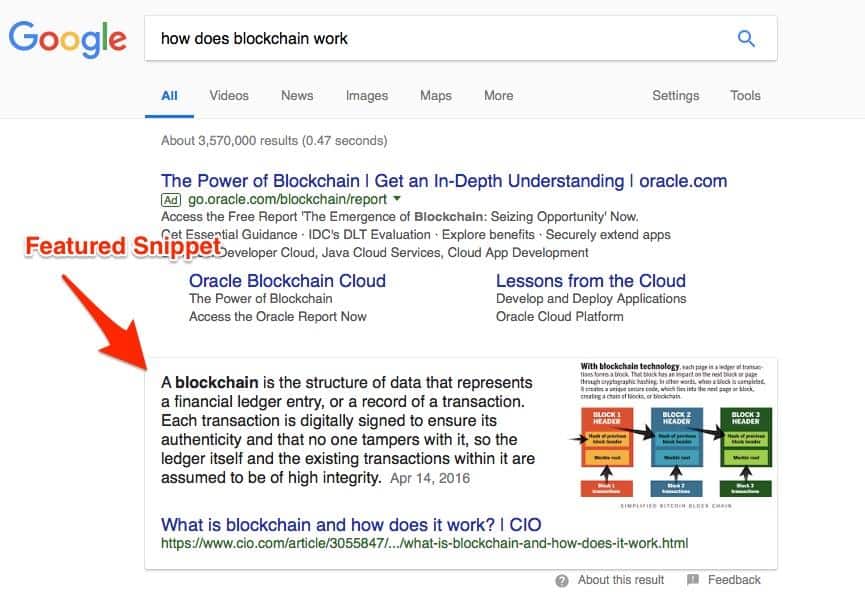 Featured Snippets are also beginning to pull from results that are in the first few positions instead of just the first position.
One reason featured snippets are more important than ever is that Google is searching featured snippets for natural language queries. This means any tool that uses voice search — like Siri, Alexa, or Google Home — are using snippets to respond to questions.
Optimizing for things like local and voice search are becoming imperative for quality SEO.
Here are three ways to optimize your site to appear in featured snippets according to Rob Bucci, founder and CEO of STAT Search Analytics.
10. Optimize for voice queries using long-tail keywords
Search engines have evolved to understand many natural language queries, but it's still not a perfect science.
The best way to optimize for these voice searches is to create featured snippet content that focuses on long-tail, natural-language queries.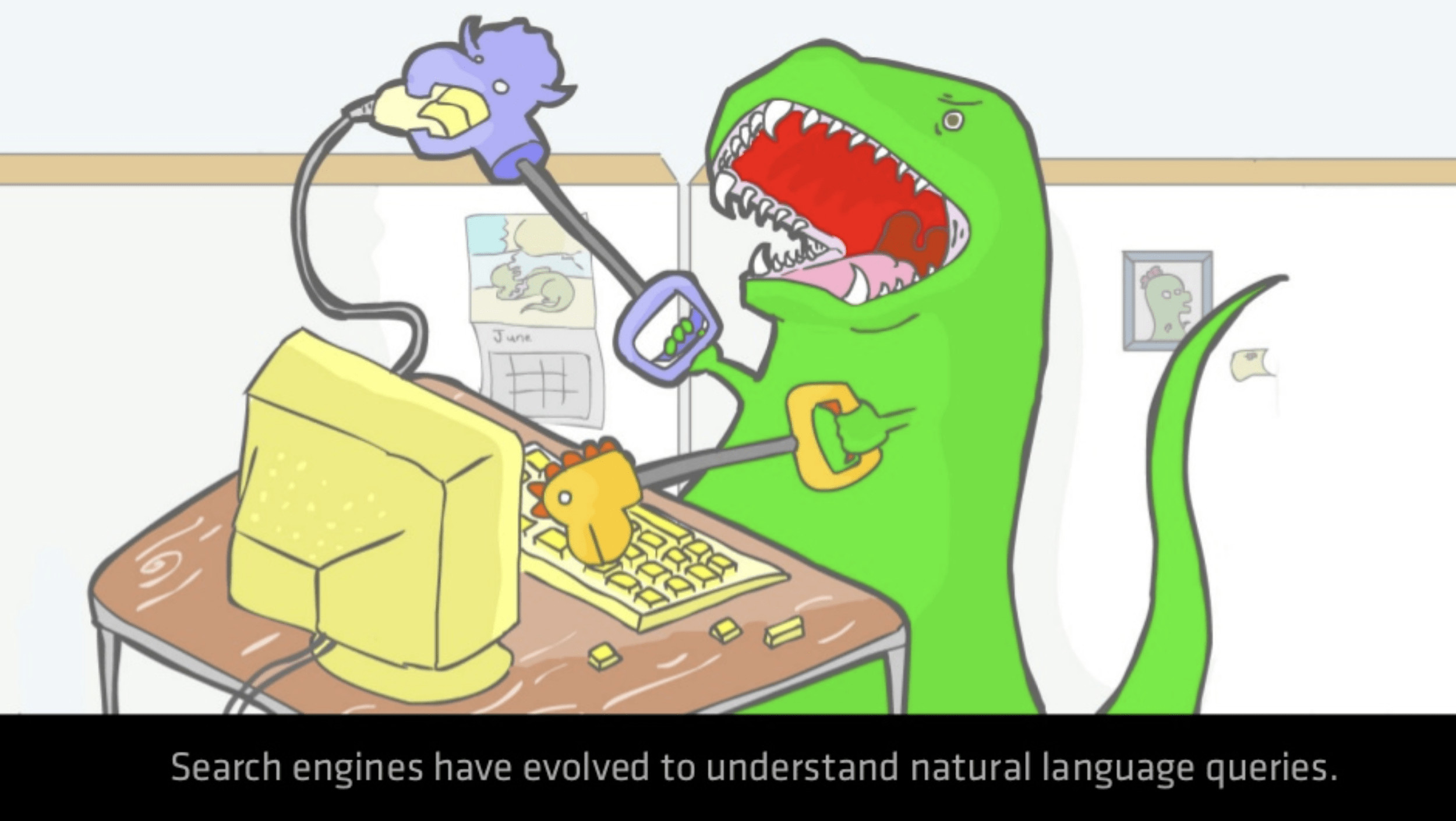 11. Make snippets with small lists and tables, not just paragraphs
Paragraphs still make up a large chunk of overall featured snippets.
Even so, we see more and more lists and tables appear as featured snippets. Expect this trend to continue.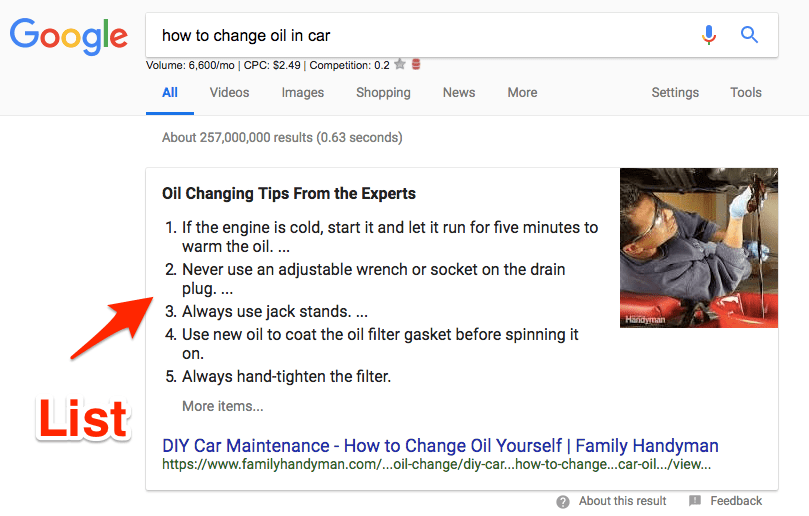 12. Look at different snippets from competing URLs
To see the featured snippet from a competitor, add &num=1, &num=2, &num=3, or &num=4 at the end of a search URL that returns a featured snippet.
If Google is pulling featured snippets from any of the other sites in its listing, this will let you see them.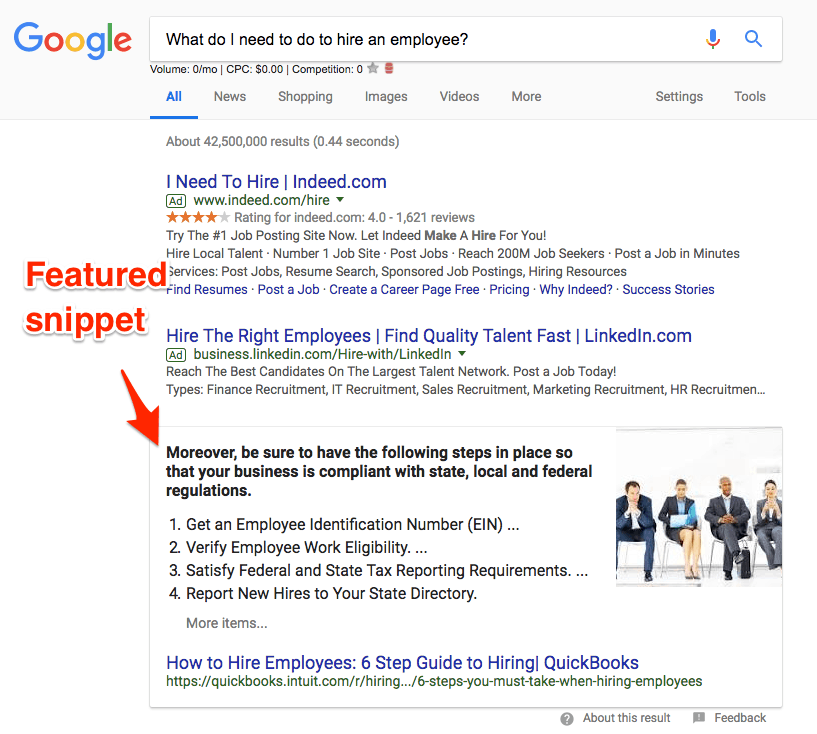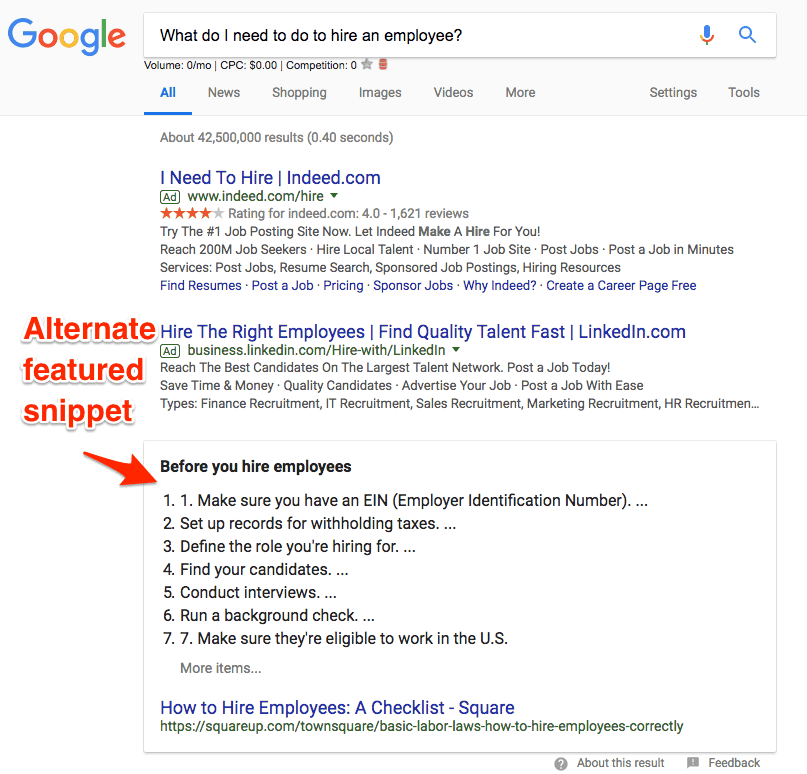 Darren Shaw: How to Rank in Local Searches
In a recent presentation, Darren Shaw, founder and president of Whitespark, broke down six main areas of local search in which SEO efforts should be focused to boost local rankings:
Google My Business

Citations
Website
Links
Reviews
Behavioral Factors
His simple tips and tactics reveal it's quite easy to outsmart your competitors and make the most of local search opportunities for your business or organization.
13. Include all phone numbers in your GMB listing
Depending on the listing, having different or multiple phone numbers for your business can have bad consequences for local search.
The way WhiteSpark explains it, all of these listings get collected by data aggregators. If one of them is wrong or a less important number, it can lead to duplicate listings or — worse — it can override your primary listing. Having bad data can harm your rankings in Google and Bing as well.
If you have alternate phone numbers for your business, make sure to list all of them in your Google My Business (GMB) listing. For more information on why this is an issue and how to fix it, check out WhiteSpark's more detailed explanation.
That's why it's so important to have all your information up to date in Google My Business — so the contact information that shows in your search results is accurate.
14. Get star ratings in organic searches
Gold stars in organic listings = more traffic to your website.
To add these to your site, use microdata/schema markup on your site's pages.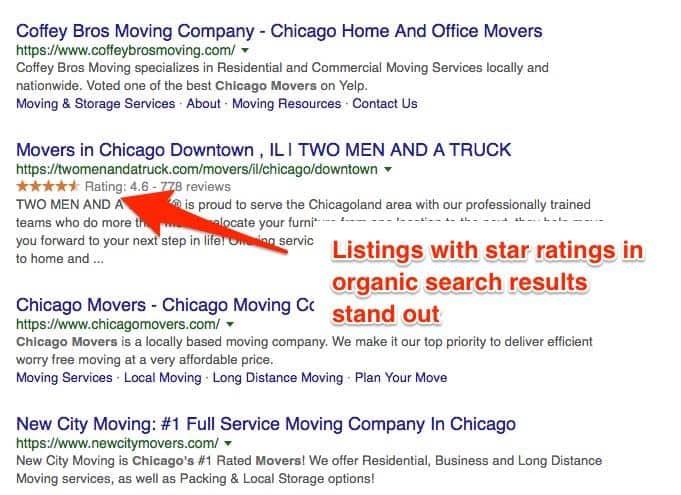 Darren has a handy quick list of items to check off when you're working through this to ensure you're doing it right.
15. Find sponsorship/backlink opportunities in your city
Sponsorships that offer links back to your website are great for many reasons.
They help improve your local SEO and, of course, you're helping out your community!
Find quick and easy sponsorship link opportunities for your business by searching:
Intitle:sponsor "Your City"
The at the end of the query, add:
&num=100

The results will give you a list of organizations you can consider sponsoring — while earning a high-value backlink in the process.
Note: The best SEO strategy will be personalized for your site and industry, and Inflow can help. Contact us here.