Results Summary
A 14% improvement in online sales was seen from properly optimizing the AllClear ID Guarantee trust seals and elements on CookiesKids.com. Organic search traffic's conversion rate increased 30%.
Test Parties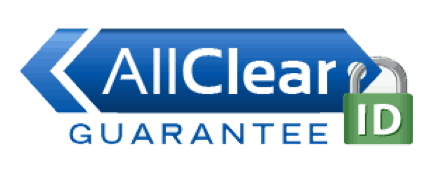 AllClear ID delivers helpful and easy to use identity protection for consumers. Retailers who offer their Guarantee provide customers identity protection to use anywhere, online and offline, and help repair their identity no matter where or how fraud may occur.
AllClear ID's client, CookiesKids.com, is an online kids department store and school uniform provider which also sells children's toys.
Background
AllClear ID wanted to enhance its value as a trust seal and conversion rate factor for increasing eCommerce websites' sales.

Cookie's Kids engaged AllClear ID to provide Identity Protection to its online customers and assure its prospective customers that it cared about protecting their identity. AllClear ID knew one of the benefits it provides to its clients is increasing their website's conversion rate through offering identity protection.
To make this value proposition even more compelling AllClear ID asked us to optimize and test its presence (seal and security elements) on CookiesKids.com to see if AllClear ID could increase the site's eCommerce conversion rate more than the standard implementation AllClear ID already used (which placed its trust seal and elements on the Cart & Checkout pages where it was active).
Solution
Placement: We knew that in order to be an effective trust seal, it needed to be associated with other positive and well recognized trust symbols, so the first task was to place it on equal footing with better known and branded trust symbols like Norton & McAfee on all site footer pages (disclosure: Inflow is the website optimization partner for the testing of both Symantec and McAfee seals), in a position the 3 badges would be better noticed together. Next, lesser known and trusted badges were removed from the site to bring more attention to AllClear ID.
By moving the AllClear ID Guarantee seal forward onto all pages, and associating it with more established seals, AllClear ID gained more trust and awareness than it may have had previously.
Context: Inflow's CRO team recognized that user's may not have understood WHAT AllClear ID's Guarantee Seal was or meant, so it gave it context with a subtle text title that was tested with several copy variations.
Before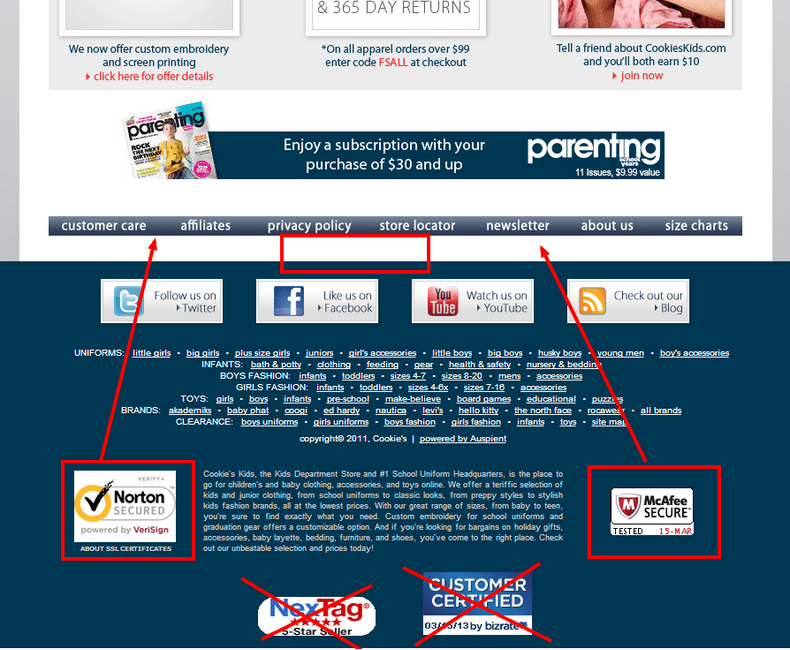 After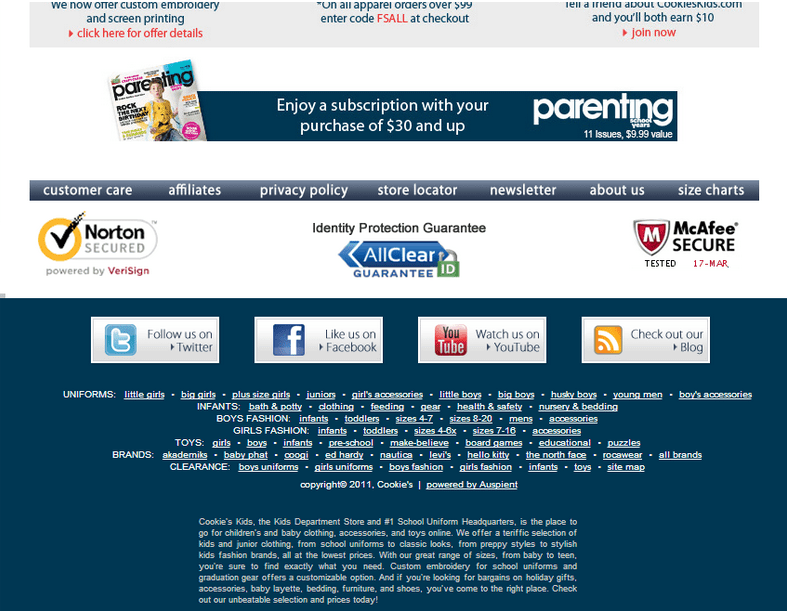 Relevance & Scent: While AllClear ID's seal & other elements already performed well in the Cart & Checkout pages, ConversionIQ hypothesized that placing the elements in a more timely and relevant way, with proper context would increase the conversion rate through the checkout funnel. Specifically, we placed a lock on the 1st field (to start the process with them in mind) and a seal adjacent to the form fields that typically cause the most anxiety (Creating a Password in the case of the Billing Information page).
Before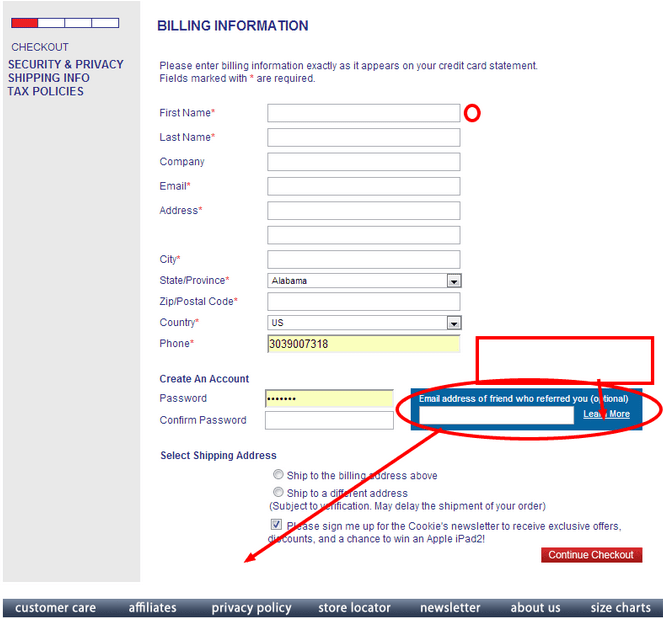 After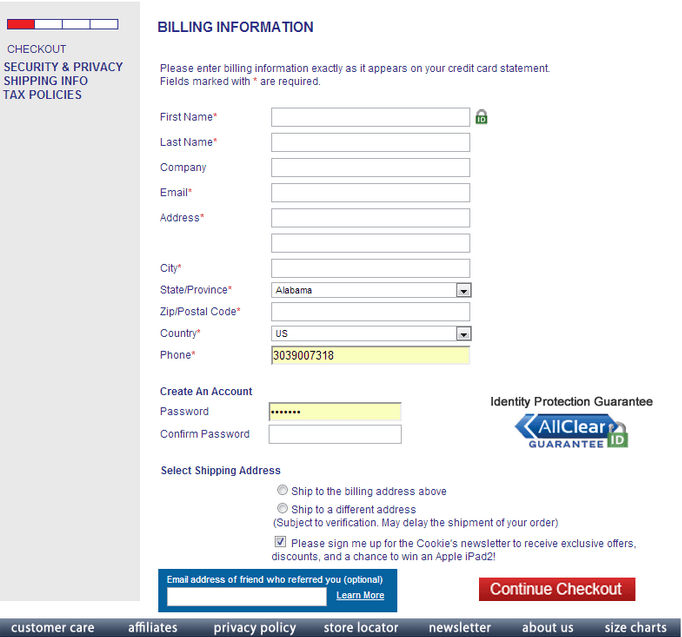 Test Results
In the end, the winning variation saw:
14% Improvement in Website Sales Conversion Rate
30% Improvement in Website Sales Conversion Rate from Organic Traffic
16% Improvement in Website Sales Conversion Rate from Paid Traffic

Analyst Notes
We sort of "ate crow" on this one. It was our first test of AllClearID and we were skeptical about it "moving the needle" at all. While we knew that user's are anxious about the trustworthiness & security of an eCommerce website, including concerns about Identity theft, we also knew that lesser known trust factors often test neutral or even negative and that raising concerns around trust can hurt conversion rate if the user did not originally have that concern. We were wrong, it worked, really well.
While our test had three variations, the only difference between them was the copy that sat above the seal providing context as to what the seal was and what benefit it had to the end customer. In the end, the most powerful and meaningful copy from the user's perspective won ("Your Identity is Protected").
The biggest gain in sales was seen from the Organic Search segment which often arrives with a lack of trust due to the position of the search results (position one-three typically have the most trust). It is common to see Organic Search has the most significant response to well-optimized trust factors as they are addressing the very thing a lot of Organic traffic lacks most when arriving on a site they don't know, trust.