I recently shared some audience persona tools and templates at Confluence in Oklahoma City and SMX, Milan. They're all linked below, including the slide deck.
In this post, I'd like to focus on one of these resources, which we call the Persona Topic Matrix.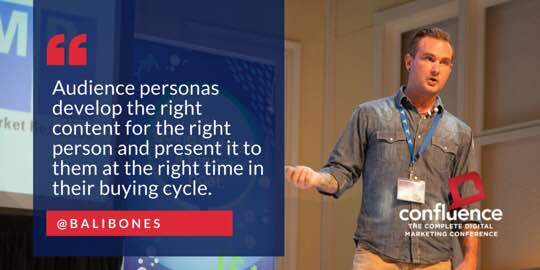 There are lots of templates out there for content gap analysis, many of which take into account personas and each stage of their buying cycle. However, we couldn't find one that worked the way we needed it to, which is what prompted me to create our own version for the Inflow team.
Here's what it looks like: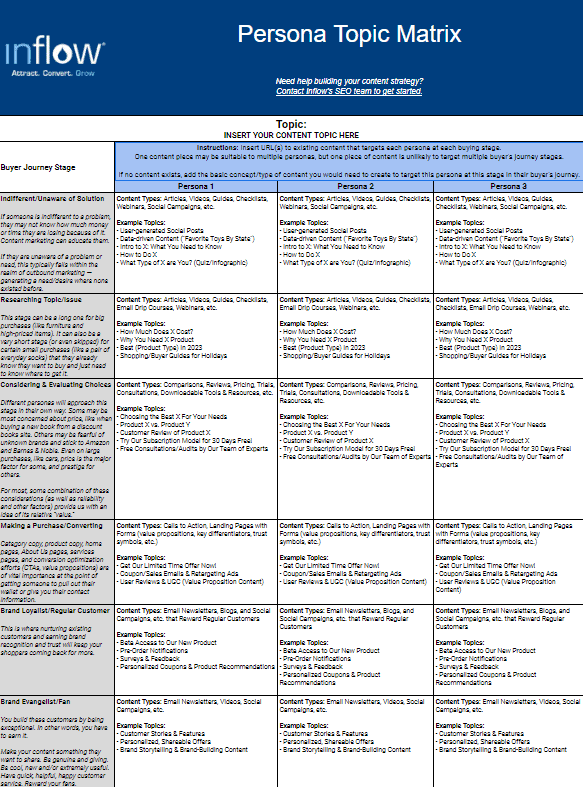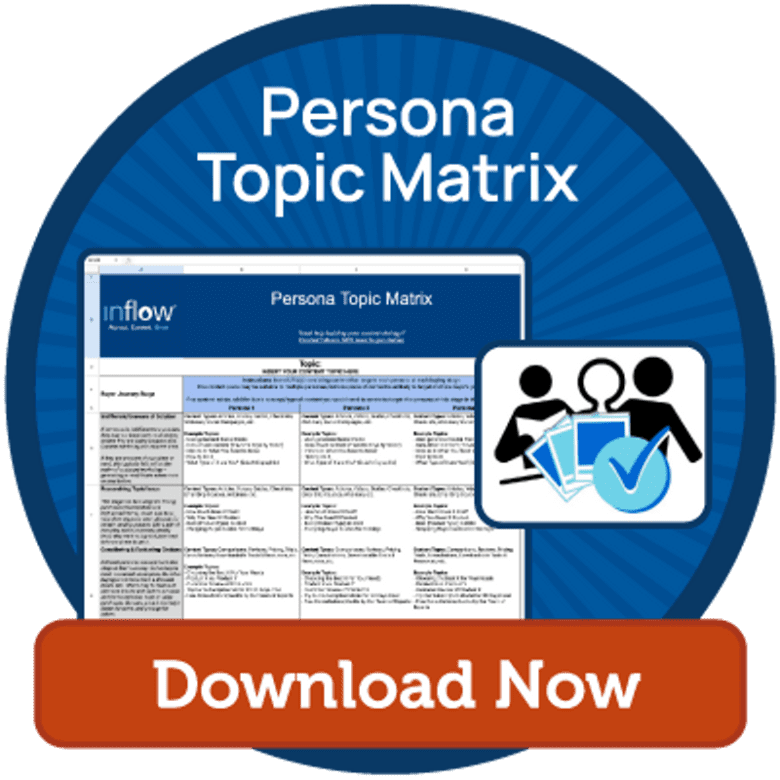 Instructions for Using the Persona Topic Matrix
Make a copy of this file and save it to your Google Drive account.
Choose a topic, such as a top-level eCommerce category, and create a new tab using the format from the pre-populated tabs for each of your personas. Learn more about audience personas here.
Fill out one tab for each persona per topic. It's best to start with a single topic.
Provide a URL to any content that has already been published on that topic for that persona.

Some content may appeal to multiple personas, but more targeted content is usually better.

Put a capital "X" in cells to indicate a lack of content.
Provide ideas where there are content gaps.

As a general rule, try to have at least one piece of content that applies to each persona at each stage in their buying cycle.
Additional Tips:
Don't attempt to do persona-based content gap analysis if you haven't developed audience personas yet. This is the result of persona research, not a step toward developing them.
If you need help developing your personas, see the slide deck below.
It may help to use this Audience Persona Research Template to organize the information you find. It can quickly get overwhelming without a way to capture it all.
Our Audience Persona Research Phone Call Agenda may also help when gathering information from the client to get started.
ConfluenceCon 2015 Presentation:
Audience Personas on a Budget