Exploring the multitudes of ways emails and employees create eCommerce brand evangelists would require its own blog. There are so many tactics and types of emails a company could send, that to really dissect how each one works, would be a massive read.
Instead, I want to touch on a couple of ways that take little effort, but can yield huge returns.
Emails To Existing Customers
I love the regular update email telling me all the fabulous goods I should be buying. But the one that will actually move me to grabbing the credit card is the product unveiling. If I've signed up for a brand's updates and haven't unsubscribed, then it means I'm truly interested in what they are continuing to offer.
Announcing Your Next Big Thing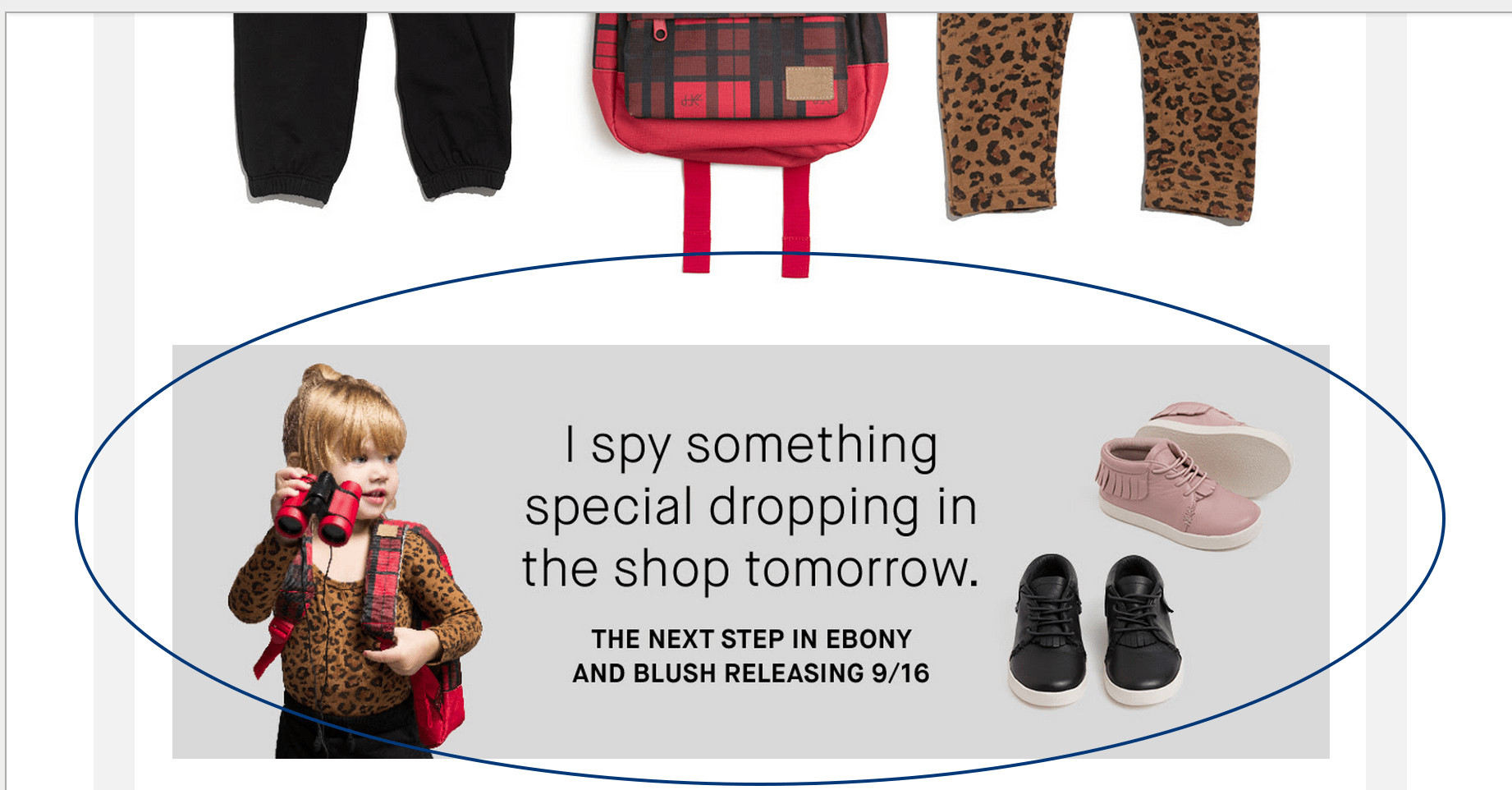 My favorite boutique baby items are the Freshly Picked moccasins. I get a pair for all my nieces and nephews. I've been wanting a new pair for all the kids as they grow. But, even shoes this well-made are only good for so many situations. I need hard-soled shoes for the kids.
Hidden in an email introducing the fall-line of mocs and product updates, there it was. All the way at the bottom of the email. The shoes I've been waiting for!
Conventional wisdom says to put your lead in the top position. However, I'm seeing a trend with emails that contain more visual content than copy. They tell a story visually and compel you to make sure you scroll to the bottom. There, you are often rewarded. There, the brand evangelist will find that item they've been waiting for. And they will be trained to continue viewing the entire email next time.
And now all the kids are getting new shoes.
Email to The Waitlister
FOMO, so much FOMO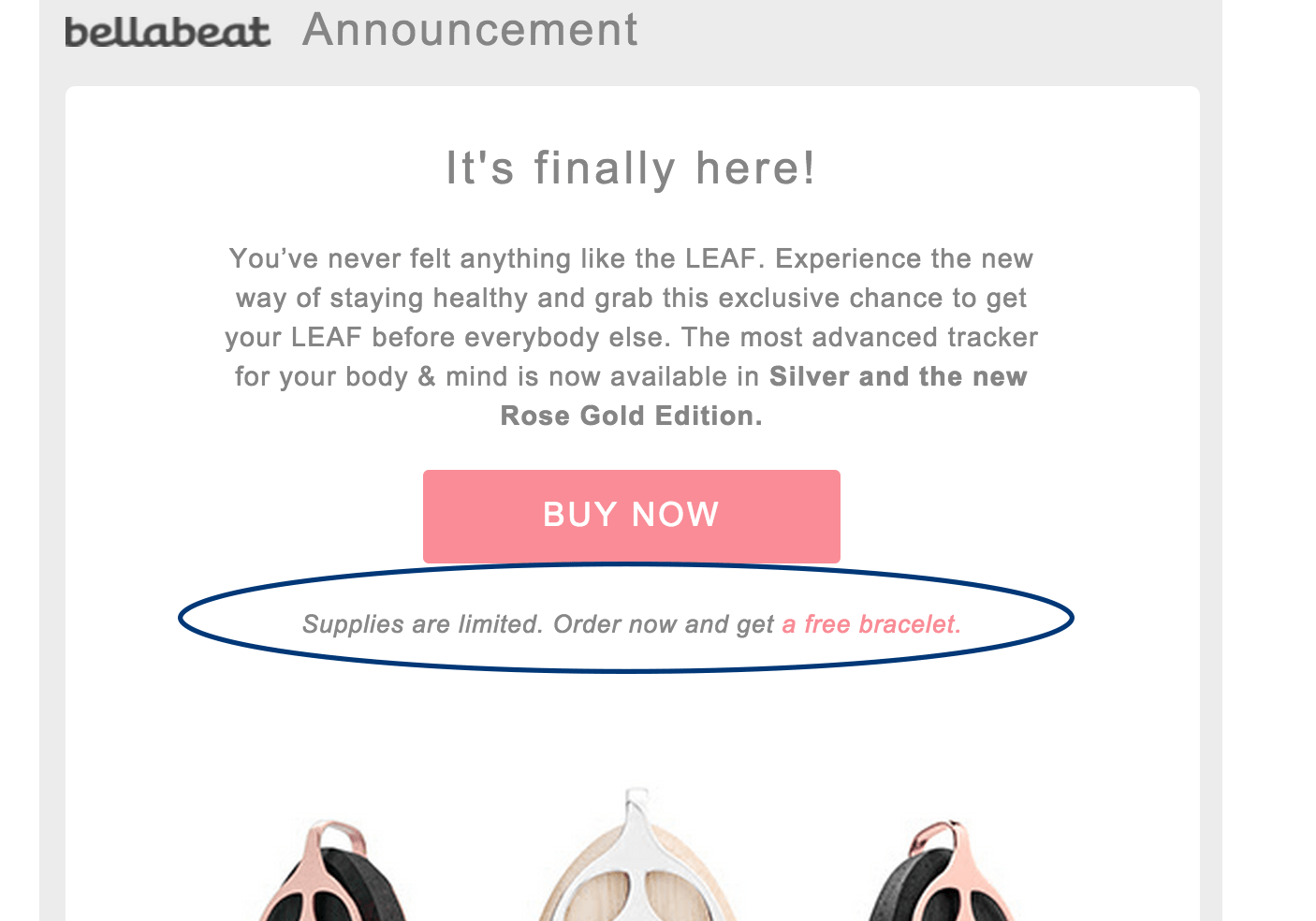 I'm a wellness enthusiast. And I have the smallest bit of tech geek in my DNA, so when I find the next big thing combining those two, I can't wait to get on board. I did just that with the Bellabeat LEAF, only it was totally sold out and on backorder. I had to get on a waitlist that ended up lasting a month or so. And in the tech gadget world, that could be a death sentence.
However, they kept me interested by showing me beautiful images of the gadget I wanted so much in my waitlist confirmation email, and they used their social channels to reinforce their email. When it was finally available, I nabbed one up.
Email to All Customers New and Old
Straight from The Boss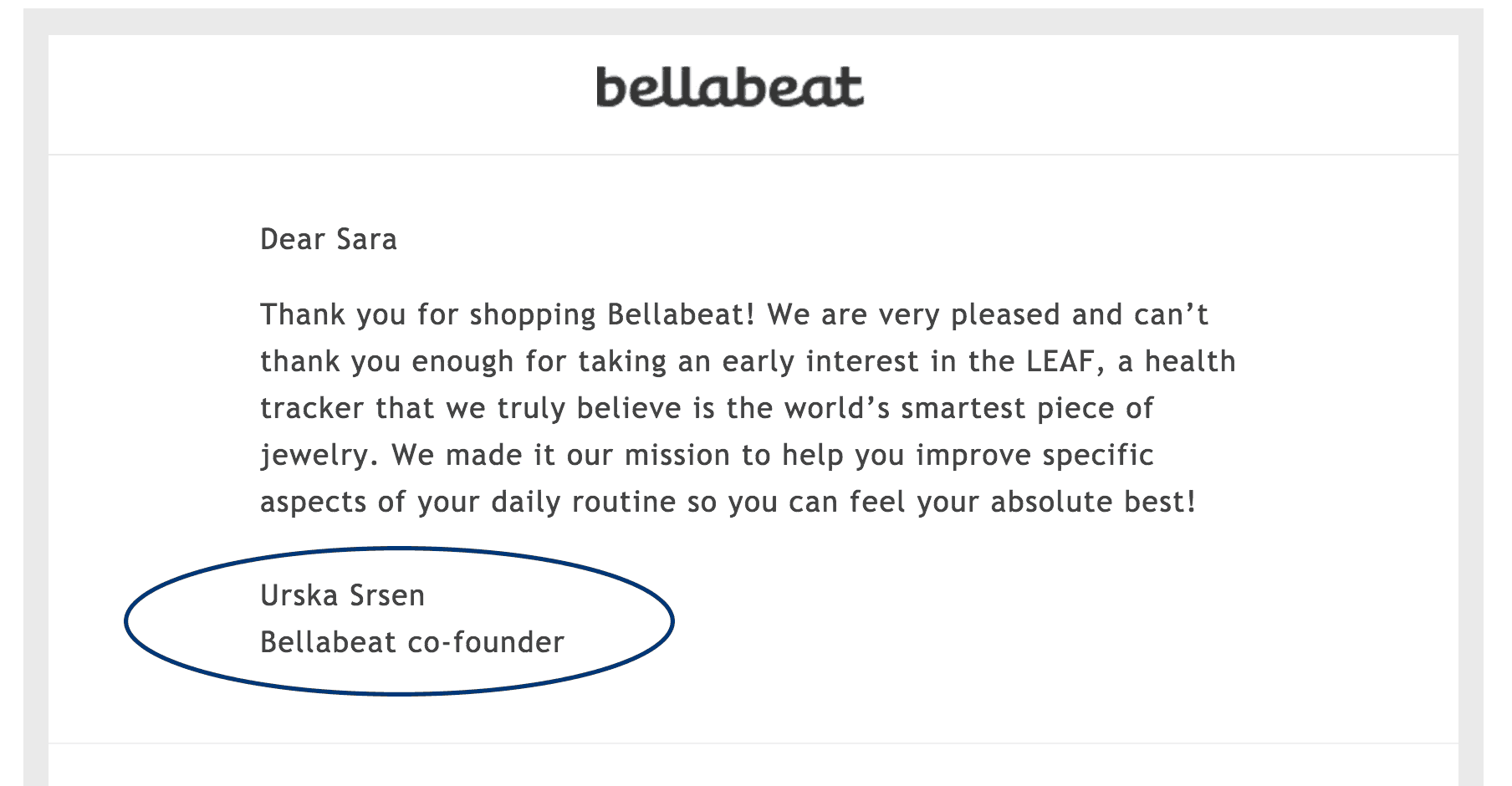 I love this tactic for confirming an order from a small to medium-sized company. I understand that it's automated because of the industry we work in, but the weight of a company co-founder sending the email is undeniably powerful. It tells me that I am an important customer.
Employees Are Your Greatest Assets
As I mentioned in the bit above about Bellabeat really getting at me with the FOMO, it turns out they also have an incredible team, or one person for all I know, working that customer service angle. Some of the information I received in regard to my order was not as expected. I shot them a quick email to follow up. They gave me an expected time frame of 24-48 hours. I love when companies set an expectation for a response. And then they did one of the things that builds brand loyalty. They replied to me way before their estimated timeframe. It was a huge win for my growing brand obsession with them.
Employees on Social Channels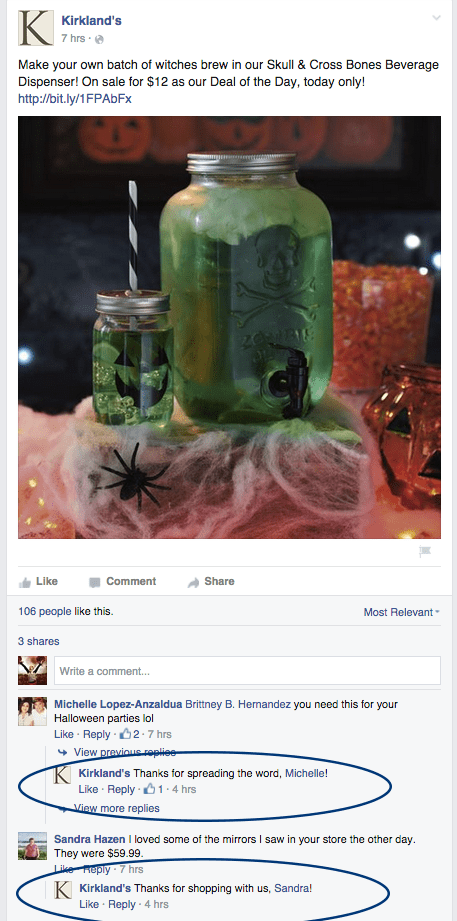 Here we see Kirkland's on Facebook being about the nicest company that there ever was. They are thanking and interacting with everyone. For a company of their size, it is both feasible and easy. And that sort of courtesy pays off. Especially on Facebook.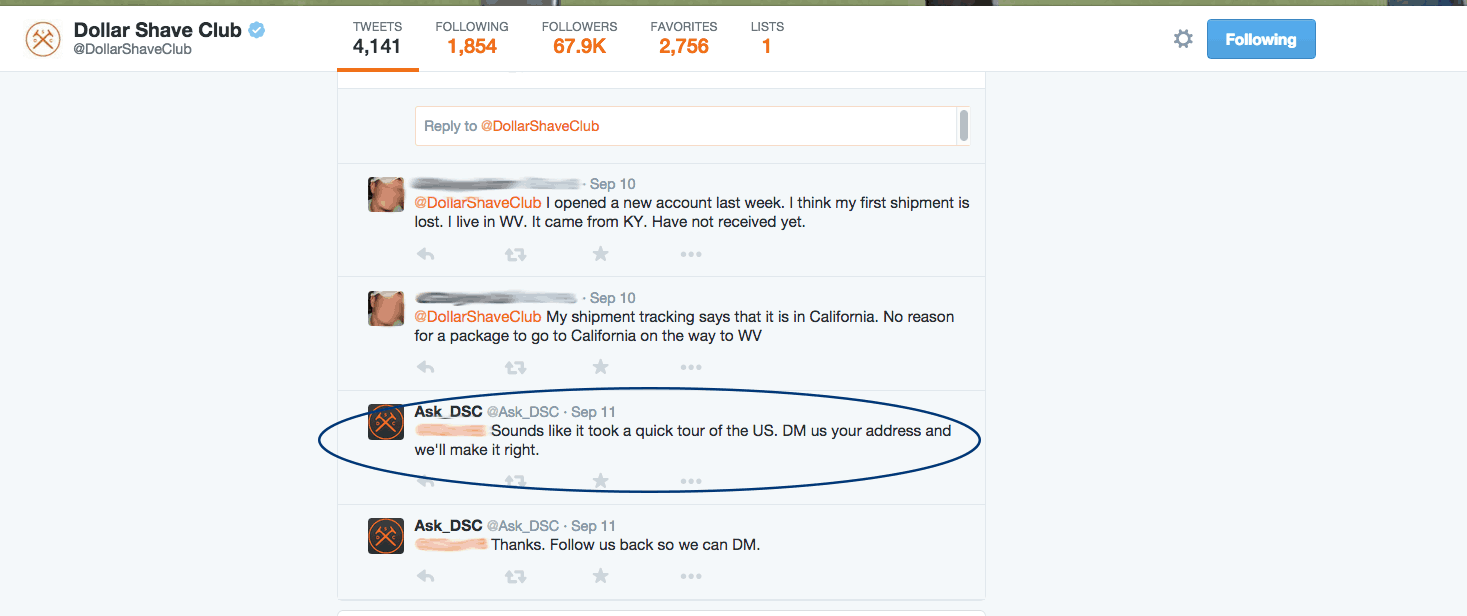 Humor, a quick response and promising to make it right. Dollar Shave Club has the right idea when it comes to interacting on Twitter. The rep also made sure to offer a solution that was realistic, and they did their best to take the conversation offline in order to resolve it privately and discreetly.
What can you do right now?
Create an email with your loyal customers already in mind. Make it visually appealing and have the images tell a story. Make sure that you reward your evangelists with something they'll want.
Keep your waitlisters engaged. Send them an email halfway through the product wait with a video of how the product will work, or new benefits.
Respond to customers when they contact you. For better or worse, the lines of what constitutes a "contact" has blurred and it includes email, phone calls and most importantly, social media channels. If you choose to promote yourself on a channel, it's fair game for customer complaints and contacts.
Have a plan for complaints. It's really a good idea to recognize a complaint that comes in on a social channel and then move it offline. But not even a big box store like Target ignores customer complaints on their Facebook page. And whew boy, do they get a lot. So many in fact, that when a recent firestorm of negativity unleashed in response to their move to gender-neutralize the toy department, a man posed as Target Customer Service and trolled the trolls.
Write really, really good subject lines tailored to your personas. This one is admittedly a lot tougher. But when it comes to eCommerce emails, the open rate is between 16 and 18 percent.
Make your emails look beautiful and have relevant copy and images for your personas. Also important because the click rate (CTR) is between 2.6 and 8.7 percent on those emails.
Do you have more tips for making the customer experience great using emails and social media channels? If so, we'd love to hear them.