People searching for custom Air Force badges or airplane models tend to have something very specific in mind. But just because they search for it doesn't mean they're ready to buy.
For example, what does it mean if someone searches "Cessna Citation model" in Google? What does this translate to in terms of a Google Shopping Campaign?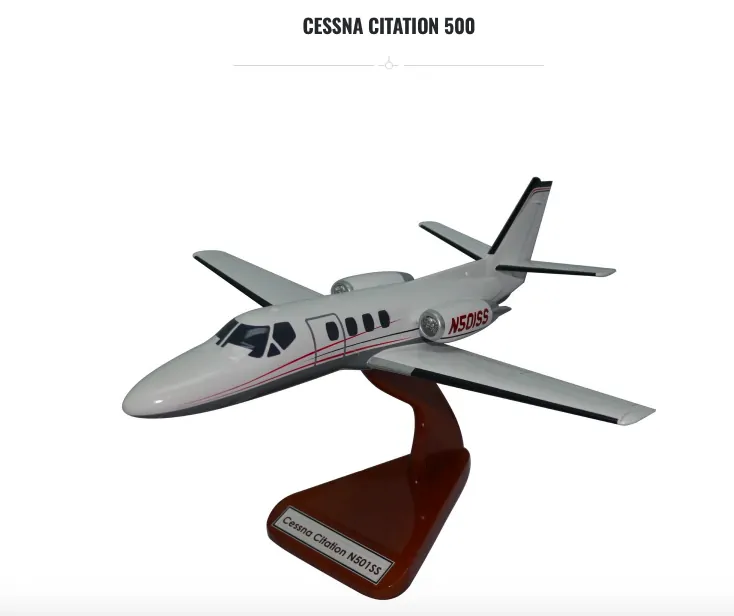 Is the person ready to buy a model right then and there? Or is the person just researching? Trying to see what's available?

From our work with Aviator Gear and other clients, we've found it's often people in the research phase of their buying journey. For that reason, those first clicks after a search don't always represent a high buying intent.
This "research phase" audience are usually first-time visitors and usually have a high CPA and low ROAS.
In contrast, return visitors tend to convert at a higher rate.
(Note: Want help getting better results from your PPC campaigns? We can help. Contact us here.)
How to Increase ROAS with Audience Lists
Knowing that return visitors convert at higher rates than first-time visitors, we've developed a strategy to take advantage of this segment.
By using these strategies, we lowered the cost per acquisition for aviatorgear.com from $46 to $7. We also increased their ROAS from 395% to 1019%.
Here's are the exact steps we took:
1. We Bid Higher on Past Site Visitors and Newsletter Subscribers
First, we keep our product-level bids low and bid more aggressively on our remarketing lists. For Aviator Gear, that includes:
All site visitors: anyone who had previously visited the website

All Aviator Gear email subscribers

Anyone who viewed a specific category on their site
This strategy is intended to maintain visibility at a lower cost-per-click for a lower converting segment of our audience—while bidding anywhere from 1.5 to 3 times the amount on the audiences above.
By bidding lower on the average person clicking on a product, Aviator Gear isn't paying as much for their initial interest or when they might be comparing competitor sites.
Instead, we set up their PLA campaign to bid higher on a user's subsequent searches when they're more likely to be ready to purchase.
2. We Built Category-Level Remarketing Lists to Target Users Based on the Products They Viewed
If a user had previously visited the site and looked at a specific category, such as aircraft models, we'd bid more aggressively to show that user a Shopping ad the next time they searched for a specific model plane on Google.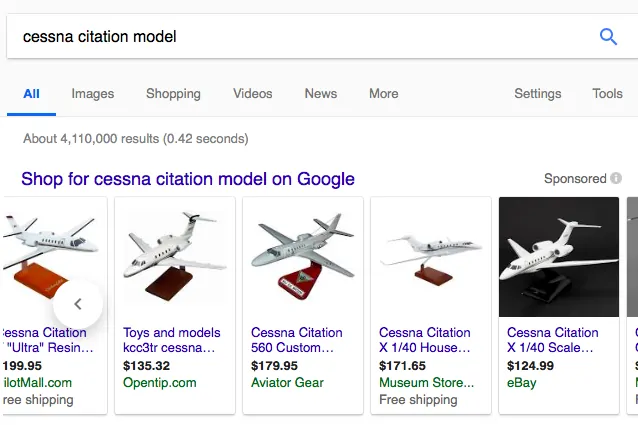 We are able to confidently increase bids for this segment as the user has already shown interest in those products, thereby making them a low funnel target.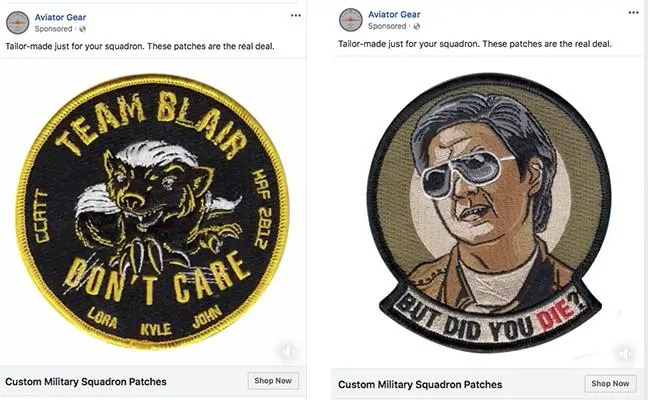 3. We Made Frequent Bid Adjustments to Accommodate the Constantly Changing Search Landscape
There is no set-it-and-forget-it strategy when it comes to PPC.
As we collect more data, it's always important to adjust our strategy based on the results we're generating for clients. There is an ongoing optimization element to this where we regularly adjust product level bids, as well as audience list bids as performance shifts so that we can maximize CPA and ROAS.
Looking for the Next Great Strategy
While this overall strategy is working great at the moment, we have to remember remarketing lists for search ad (RSLA) bidding strategies weren't always around, which means we also have to keep our eyes open for the next "latest and greatest" PPC strategy to hit the market.
Spoiler: We believe it will be goal-optimized shopping campaigns… but we'll talk about that later.
(Note: If you're interested in developing a full PPC strategy for your eCommerce business, we can help. Contact us here.)