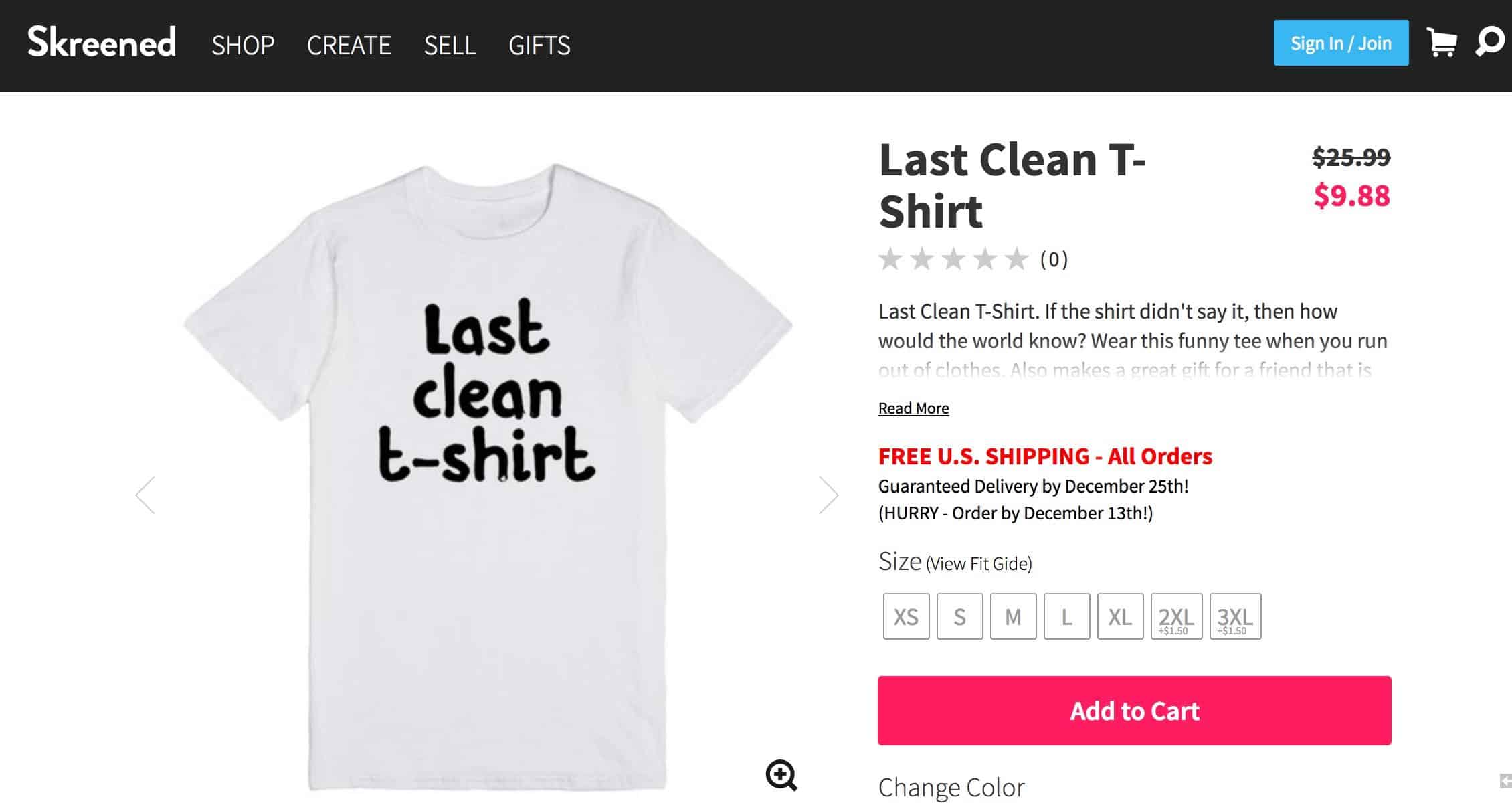 When Skreened, an ecommerce site that sells trendy design-driven apparel and other products, approached us, they hadn't run a Google Shopping campaign in two years. The company recognized they were missing out on an opportunity for increased revenue.
They also knew how hard it is to get it right and get a great return on ad spend (ROAS).
Todd Barrs, Skreened's Vice President of Ecommerce and Marketing, told us "Paid search is a beast. It's tough for any small business to compete in it without expert advice or someone managing it."
Why is it so tough?
Google Shopping campaigns, otherwise known as Paid Listing Ads (PLAs), don't work like most online advertising that targets keywords. Instead, PLA's complicated algorithm relies on your product listing feed, which can be an entire project in and of itself, especially depending the volume of your products / skus. This alone can lead to a successful or failing campaign — coordinating with a feed management tool can help in this endeavor. Beyond that they require more time to setup, careful thought in the targeting & account structure, and a more complicated strategy to succeed.
Which is why Skreened came to us. And in one month, we helped them obtain a 360% ROAS on a brand new PLA campaign. The revenue generated from the campaign represented 10% of the company's overall income for November.
We got these results by using an advanced tiered campaign strategy that allowed us to target search queries with the highest possible conversion rate.
Note: Want to see if we can get similar paid ad results for your eCommerce store? Contact us here.
Here's how we did it.
1) How to carefully identify the highest-value search terms
Because Skreened had no data from previous campaigns, they were unsure which products or searches were likely to perform well. Figuring out which searches would have the highest sales potential was particularly challenging for an ecommerce company with lots of SKUs like Skreened.
Skreened sells funny and creative designs that can be printed on apparel, such as t-shirts and sweatshirts, as well as other products such as coffee mugs or even dog beds. The site allows users to upload their designs, as well as set up marketing accounts to sell their designs to others on Skreened.com. Because of this, they have over 900,000 products for sale!
Skreened's top sellers are designs centered around trending topics and memes. Because verbiage about these topics are included in the products' titles and descriptions, they are naturally included in Google's algorithm, which takes all data from the product feed under consideration to decide which search terms are the most relevant to your product.
However, people searching solely for the trending topic or meme (e.g., "Come at me bro") are less likely to be searching for a product to buy.
For that reason, we knew we'd have the highest conversion rates on searches involving the combination of trending topics and memes with product terms such as "shirt" or "tank top."

Because of this, product terms were our highest-value keywords.
Here is where PLA campaigns get tricky because—unlike other AdWord campaigns—Google Shopping campaigns do not allow you to target specific keywords, so we couldn't simply bid the highest on search queries that include the product terms most likely to turn into sales.
To ensure that our campaign dollars go to these top-converting queries requires a hack, and that's where our advanced tiered strategy comes in.
2) How we split up Skreened's PLAs into three campaigns
While Google doesn't allow for targeted keywords in PLA campaigns, they do allow you to add negative keywords that filter out search queries not directly related to your products. Instead of telling Google what queries we did want to be included on, we filtered searches out until the ideal queries were left.
To best use this to Skreened's advantage, we set up three separate campaigns that allowed us to corral the most useful searches into our most aggressive campaign.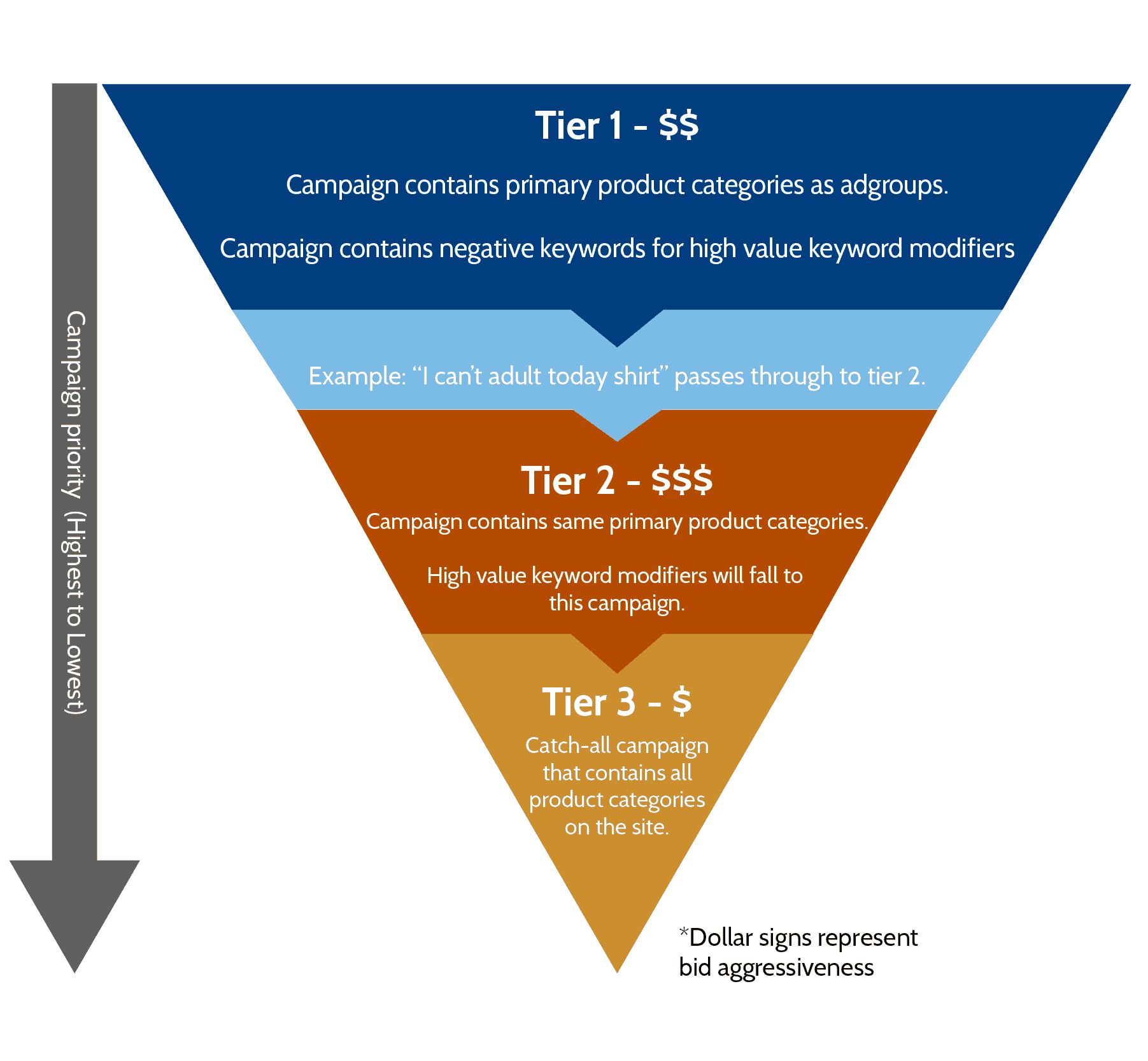 Tier 1: Highest campaign priority, second highest bid
This campaign was set up with the highest campaign priority so that it would always show up in Google's auction first.
For this tier, we wanted to capture traffic that was searching for trending themes and memes, but not including specific search queries such as shirt or racerback.
Because our product data feed included the titles and descriptions of products related to trending topics, this campaign captured searches related to those topics. It also naturally captured searches that included the phrase printed on the product.
Because of the nature of Skreened's products, without using keywords, we were able to capture these search terms of trending topics related to their products. However, if the searches didn't also mention words like tank tops or sweatshirts, they weren't going to be our highest possible conversions.
For that reason, we added negative keywords to filter queries that included the actual words describing the type of product—such as sweatshirt, sweater, t-shirt, tanks, or tank tops.
Those queries would pass through to the second tier, where we bid more aggressively.
Tier 2: Medium campaign priority, highest bid
High converting search queries that contain our designated negative terms bypass the first tier and are filtered into the second tier.
These search queries include both terms describing trending topics and terms such as tanks or racerbacks.
Example: "unicorn racerback" or "I can't adult today sweatshirt"
This is where we knew we'd get the highest conversions, so we intentionally configured this tier bid more aggressively than we did in tier one or tier three.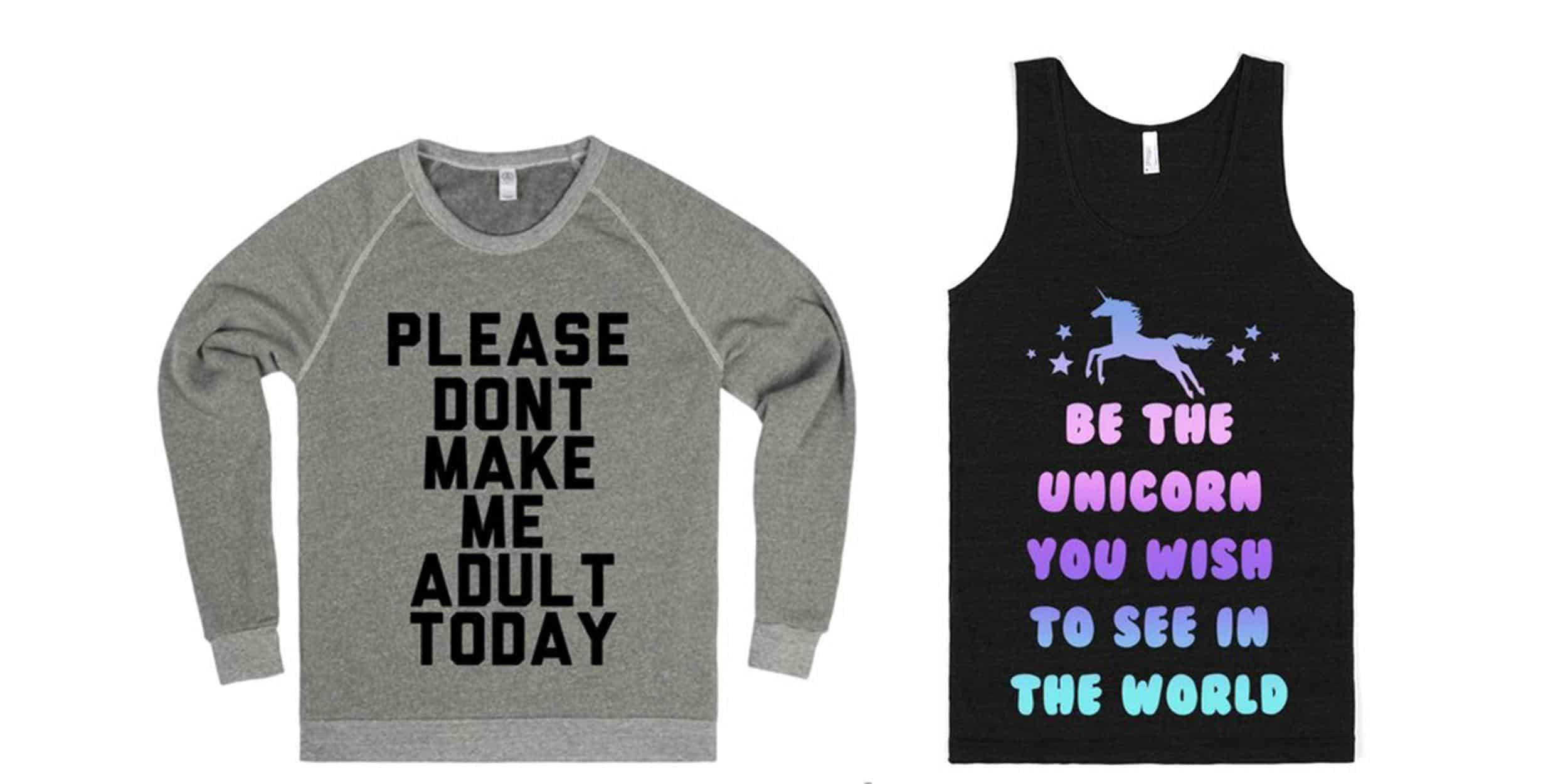 Tier 3: Low campaign priority, lowest bid
Our last campaign was a "catch-all" tier containing all the products in the shopping feed.
Its job was to capture all the search terms not included in the first two tiers. Since we expected these searches to have the lowest conversions, we bid the lowest on this campaign.
However, this third tier can also be good for mining new keywords or product groups at a cheap cost. In other words, it can help identify other products that we missed in the first two tiers.
This is just the beginning
Since launching this three-tier campaign strategy, we've seen a 360% ROAS. Over time, we'll expect even better results as we optimize our negative keywords, eliminating patterns of search terms that don't perform well and are wasting money.
We'll also continue to optimize product groups, and we'll be able to further integrate Skreened's brand and shopping campaigns to highlight our top-selling products. Over the next few months, we expect to see even greater ROAS.
The bottom line?
Unstructured campaigns waste money—because they make you pay for ads that almost always have lower conversion rates. The tiered PLA structure enables you to get the results you want—while spending less in the process.
There's good reason we recommend shopping campaigns to all our ecommerce clients. After brand campaigns, we consistently see the highest rate of return for digital marketing campaigns via Google PLA campaigns.
Most companies come to us knowing the importance of brand campaigns. However, not everyone recognizes the importance of executing a well-run shopping campaign.
Note: Want to see if we can get similar paid ad results for your eCommerce store? Contact us here.
[section class="wc-shortcodes-box wc-shortcodes-box-primary"]
Interested in getting these results yourself?
It's not enough to simply have your products listed in Google Shopping. To see your best possible ROAS, you need an advanced strategy designed for your specific audience, and we can help. Contact us here
[/section]