Choosing an agency is tough. Knowing when to stay with one is tougher.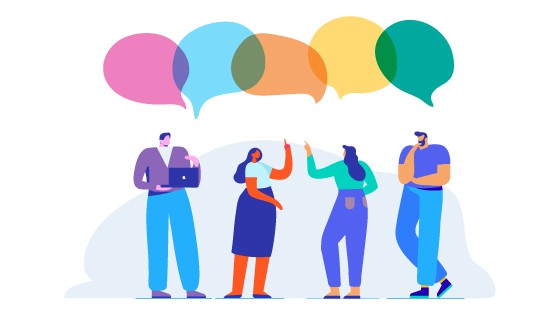 Choosing a digital marketing agency is a big decision: there are all manners of marketing agencies out there, and choosing one can and should take time. You will be not only paying this agency to run your ads but also entrusting them to spend your money. But after you hire an agency, how can you be sure it is a good fit six months or twelve months later? Companies question their selection all the time, especially after experiencing agencies like these:
Cookie-cutter agencies that recycle the same strategies to all their clients (i.e., "We use this strategy for all our clients, and it works GREAT.")
Agencies that set and forget accounts—sometimes not looking into the account for weeks at a time
Agencies filled with employees that specialize in "all aspects of digital marketing" (never a good sign). Your "SEO-PPC-Paid Social expert" is NOT an expert at all three.
The digital landscape is constantly evolving and difficult to navigate, hence why you entrust your digital marketing to an agency. For this same reason, it is difficult to understand if your agency is the best one for the job. Over the past fourteen years, Inflow has audited accounts run by countless agencies. Although their strategies and approaches vary, there are several consistencies we have come to recognize with good agencies and several we see with bad agencies.
This article is designed to help you identify if your agency is falling under any of our "bad" agency buckets and to describe what traits to look for when hiring a new agency.
Identifying a "Bad" Agency
Before we begin, we had to address the "bad" terminology. A "bad" agency can still get results or still be helpful and easy to work with. This designation is intended to show you the expectations you should have for an agency and what aspects you should not have to sacrifice.
Communication Gaps
The digital landscape moves fast, and so does your company. If an issue arises in your account, you want to know it will be addressed immediately, not three days from now. One of the most common things we hear regarding "bad" agencies is that "They always took forever to respond." An agency spending your advertising dollars has an obligation to be prompt and thorough in its communication—anything less can have huge impacts on performance. At Inflow, we have a company policy regarding emails. We will respond to a client email within one business day, even if it is just to inform them that we are still looking into the matter. This way, our partners are confident that we have received their message and are on top of the situation. When hiring a new agency, ask for the company policy on communication.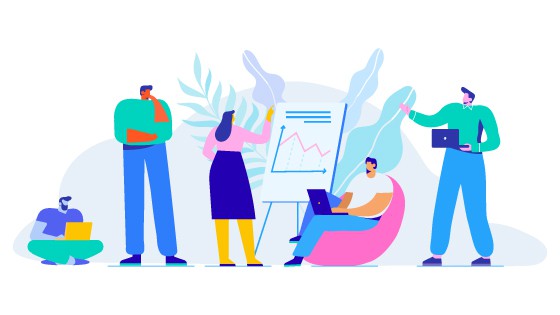 What's the Strategy?
You've had your agency for years. After its hire, it created three campaigns and revenue skyrocketed. Since then it has only run those three campaigns because they have worked well, and the agency doesn't want to rock the boat. Does that sound right?
Not quite . . . just because a campaign has performed well for years doesn't mean it can't be improved even more. You're paying for continuous improvement, not a one-time fix. We work in an industry of constant pivots and change. Google changes its algorithm over 3,000 times each year in addition to adding new betas, ad types, bidding strategies, demographics, and more.
Staying complacent with the same ads/campaigns will leave you far behind the curve in the blink of an eye.
With all this change, new findings and offerings require adjustments in strategy. It may be something as complex as an entire account restructure with advanced segmentation or something simple like splitting out campaigns by device. Regardless, we must make sure our strategies are evolving to take advantage of the latest Google Ad features, campaign types, bidding strategies, etc. If your agency has been running the same strategy for a while, it may be time for an audit.
Check the Change
Automation, while effective, can also be a sign of a bad agency. Agencies that base their entire strategy on automation typically aren't putting in the proper analysis to determine an effective combination of automated and manual strategies. A strategist should be manually investigating your account weekly, analyzing performance, and making manual changes. Even with automation, you should still see a healthy amount of changes made in your account. As a rule of thumb, a bare change history leads to bare results. Go to your account's change history, and make sure that there is someone in the account routinely optimizing your campaigns. Make sure that these changes are human-made too—if [email protected] is making 402 bid adjustments per week, then it's likely that they are utilizing some sort of automation. Although this in itself isn't bad, make sure that there are other changes in the account that are manual.
Automation Is Great . . . Until It Isn't . . .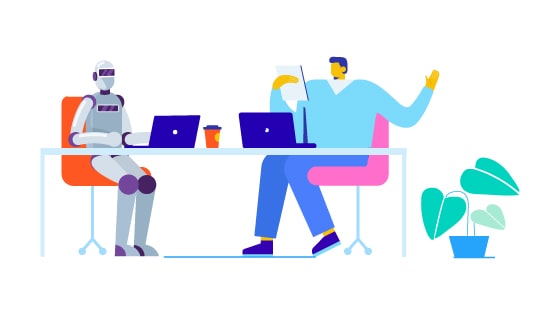 Automation has become an increasingly popular tool in Google Ads. Nowadays you can run automated search, shopping, and display ads. Although Google's machine learning is getting better by the day, we have seen situations in which a campaign is using the wrong automated strategy or would benefit from a more manual method (yes, our manual campaigns can and have beaten Google's automated strategies). Bottom line—an agency should be testing both manual and automated strategies in your account. Although it can be tricky to identify a properly automated account, here are some things we typically see in a well-structured automated account:
Multiple shopping campaigns are organized by profit margins, top sellers, categories, or some other segmentation strategy.
Brand campaigns utilize a target impression share (IS) strategy and achieve a high impression share (90%+).
Impression share of all campaigns is holding constant.
Return on ad spend (ROAS) is holding steady or improving (not spiking then declining).
Spend is consistent throughout the month and not fluctuating from the beginning of the month versus the end of the month.
There are not a high amount of changes to the automated strategy (adjusting an automated target can "reset" Google automation, affecting performance temporarily).
What's New?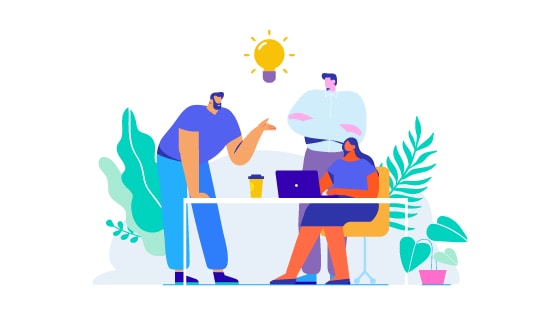 As mentioned already, keeping pace with the constantly evolving Googlesphere is tough. Your agency should keep up for you! Being aware of the latest offerings isn't enough—your agency should be testing new ad types, extensions, and campaign types constantly. If your agency is a Google Partner, they may even have access to more Google offerings prior to their launch. Make sure your agency is checking in to see what betas they can acquire for your account as these can give you a leg up on the competition. Even if your agency is not a Google Partner, it should be constantly testing new strategies for your company. If your company is just bringing up responsive search ads (or worse, hasn't), then it's time to schedule an audit with another agency to get the peace of mind that comes with knowing your ad spend dollars are being used effectively and efficiently.
"Bad" Agency Checklist
Although there are many factors to constitute a "good" or "bad" agency, here are some red flags we see in "bad" agencies:
Communication is vague and not informative
They shy away from reporting calls.
There is a lack of A/B testing.
They do not respond in a timely manner.
They own your ad accounts instead of the other way around.
They pay for your ad spend and then charge you.
You are seeing sharp dips in your performance.
You are losing impression share on brand campaigns.
There is a heavy reliance on automation in your account with little to no segmentation.
There is generous attribution and/or questionable reporting.
If you think its time to have your paid accounts audited, feel free to reach out for a Free Consultation!