Alex Juel
SEO Strategist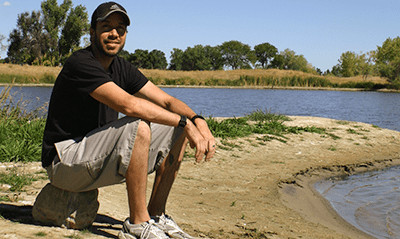 In 2005, Alex Juel responded to a Craigslist employment ad for a Search Engine Optimization Specialist. Nearly 10 years later, he's still enamored with the industry and is an integral part of the Inflow team. As Inflow's Link Building Manager since 2008, Juel oversees all aspects of link building. He is known around the office for his desire to learn and find new tools to use within the company. His passion for Internet marketing is fueled by his love of education, research and technology.
A true jack-of-all trades, Juel has worked in many fields, including cosmetic surgery and dentistry, legal services, plumbing, real estate, web design, optical assemblies, audio hardware, craft supplies and golf cart parts.
His love of video games (which goes as far back as the days of the Atari 2600) was the reason he chose to pursue an education at ITT Technical Institute. After focusing on 3-D modeling, Juel decided to take another route and graduated with a degree in computer science.
Learning everything he knows about link building and Internet marketing on the job, Juel thrives in environments where he is able to discover new techniques and test them out.
Connect with Alex: