Editor's note: This blog was updated in 2023 for accuracy and to reflect modern practices.
With the complexity of search engine optimization comes countless opportunities to make SEO errors — the biggest of which can impact your eCommerce store's performance for months.
Make a crucial SEO mistake, and your search volume goes down — in turn, leading to fewer visitors to your website, fewer customers in your sales funnel, and fewer shopper conversions.
Leave those errors unresolved for too long, and you open up the possibility of additional related errors, some of which can lead Google's algorithm to list your web pages under others in the search engine results pages (SERPs).
But, for every common, easily identified SEO error out there, there are several others that can hide from even the best digital marketers.
In today's blog, we'll reveal six of those errors that we've seen across our eCommerce clients' websites — so you can identify them on your site, too.
Want an expert to audit your eCommerce website for these mistakes and more? Contact our team now to get started.
Common SEO Mistakes
Most content about SEO mistakes references the same commonly made errors:
Keyword stuffing
Targeting irrelevant or wrong keywords
Over-optimized anchor text
Low-quality content
Too-rapid link building
Too many low-quality backlinks
Unoptimized page titles, title tags, and meta descriptions
Broken links
Slow site speed
Lack of optimization for mobile devices
While these are incredibly common problems that large enterprise sites deal with, you can usually monitor them without external SEO consulting.
Sometimes, though, the most common SEO mistakes are actually caused by more sinister, more complicated technical errors that go unsolved, even after the more common error is detected and fixed.
These original errors can be extremely hard to detect, not to mention unexpected. For example, we often see problems created by website redesign mistakes that destroy a site's organic performance. Typically, these uncommon "oddball" errors are detected after running a complete technical SEO audit.
For this reason, we recommend eCommerce businesses periodically audit their sites. Because these sites tend to have a larger volume of pages compared to other sites, these errors can easily hide within your code — and often require an experienced SEO agency to discover them. (A technical site audit is especially important after doing a redesign or eCommerce platform migration.)
Adding a QA process will help you to avoid both common and uncommon SEO errors that could have an impact on your page rankings, organic traffic, and, thus, your bottom line.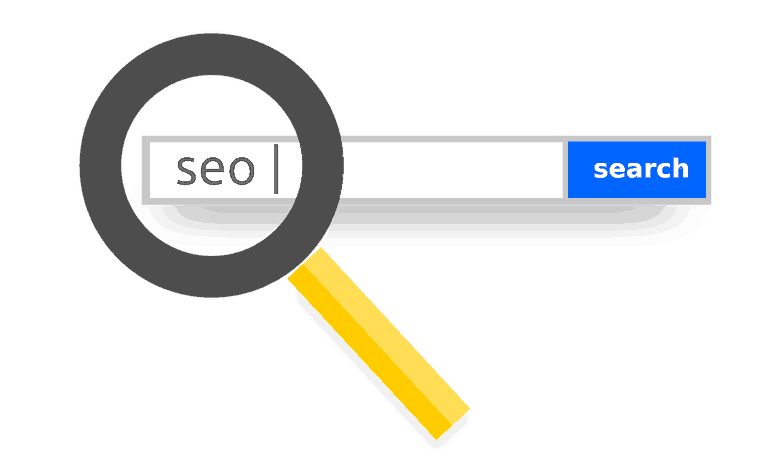 6 Uncommon (But Potentially Deadly) SEO Mistakes that eCommerce Sites Make
Here, we'll explain six of these "uncommon" SEO errors that we've encountered when auditing our clients' sites. While they're lesser known, they could potentially happen to any enterprise retail site.
If you've seen your organic performance lag and you're not sure why, we recommend running a technical audit to identify and resolve weird errors like this — and to prevent one error from leading to even more. (Contact us today to get started.)
1. A corruptive app/plugin added to the site has unintended consequences.
The Problem:
One of our clients, a pool supply store, integrated an app (added as a plugin) to their site, intended to make the site mobile-optimized and responsive (an unnecessary choice, considering its eCommerce platform was already mobile-responsive).
To do this, the app added a meta robots tag to the mobile templates, which unintentionally blocked Google from indexing them. Meanwhile, the plugin didn't add that meta robots tag to the desktop pages, so those were indexed instead.
Google Search Console alerted us as to the issue, but not the cause, leaving our team scratching our heads. Imagine not knowing the reason why your site's pages suddenly aren't getting indexed!
Normal crawls (using default, desktop settings) looked fine across multiple tools — but Google Search Console didn't consider the issue resolved, and neither did the Structured Markup Testing Tool (which we use to view Googlebot rendered code.)
Given the world of mobile-first SEO, we deindexed all pages (mobile and desktop) until the source of the issue was discovered in the mobile template. Then, our client took our recommendation to remove the app.
The Solution:
To identify this issue (if it were to occur again), we changed the user agent of the standard crawl to a mobile crawler, instead of the desktop one. We recommended crawling the site in both modes to identify discrepancies.
The Takeaway:
Apps and plugins gone wrong can break SEO in a multitude of ways, including:
Causing security concerns
Leading to page load issues
Deindexing images
Inflating crawlable URL count
Automating dynamic parameters (such as automatic URL changes)
When adding new software to your website, run multiple crawls afterward, including a crawl where the user agent is a mobile bot to check for any issues on mobile pages.
Because not all bugs are found via a crawl, an SEO QA process will also help you to discover them.
2. A server is delivering the staging environment instead of the live site.
The Problem:
According to Google Search Console, Googlebot was blocked from one of our eCommerce clients' sites via the robots.txt file.
A visual view of the robots.txt rendered a normal .txt — but the robots.txt testing tool in GSC displayed the text of the file as a rule instructing Google to block all crawlers but AdsBot crawlers, as so:
User-Agent: *
Disallow: /
As a large online store that sold craft suppliers, this client used eight load-balancing servers for their website. One out of those eight servers was delivering the staging environment version of the robots.txt file, blocking everything that was on the live production environment.
Just our luck that Google happened to access the site on the wrong server one day.
The Solution:
We quickly fixed the robots.txt file and recommended rules to ensure future crawlability — and that the error wouldn't happen again.
The Takeaway:
When your website uses multiple servers, Google may crawl one as a point of reference rather than observe all of them. If that one server has an error, it doesn't matter if the rest are correct.
Google can access a site through any server it isn't blocked on, so all servers need to be consistently the same. Keep track of any discrepancies that might exist between multiple servers that you are using, as well as any SEO errors Google reports to you.
3. Your site is triggering dynamic URL changes.
The Problem:
In January 2019, we discovered most of the URLs in the main navigation menu of a client's site in the home renovation/building materials niche were redirecting. The category page URLs kept changing with a new number every day (for example, from /category-66/ to /category-70/).
In looking at Google Search Console, we found many variations like this that all redirected to the newest version. In short, their site had been changing URLs every day for about 90 days.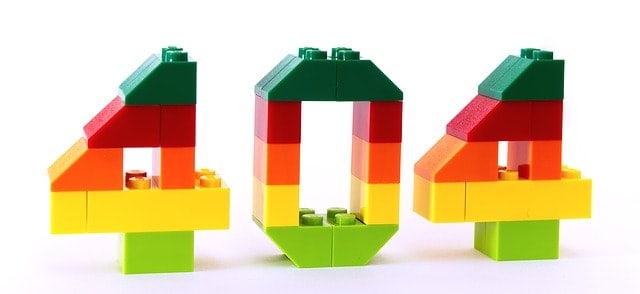 The Solution:
To fix the issue, the client's dev team first stopped pages from being created every day. From there, they 301 redirected all variations to the correct page without the number in the URL /category.
Even with this fix, after three months of these errors, the damage was done — and the site took a huge hit in traffic.
It's not a tragic ending, though. Once we identified the problem and gave our recommendation, their site eventually recovered to previous traffic levels.
The Takeaway:
Watch out for dynamic URL changes on your website. If a certain platform or setting is causing them to change, it can be very detrimental to your traffic.
When you find them, create any necessary redirects as quickly as possible — and revisit your choice of eCommerce platform.
4. Your site is hosted on a bad eCommerce platform.
The Problem:
When it came to one client site in the grocery/foods niche, the platform they used repeatedly caused all sorts of technical errors without the client's knowledge — an easily overlooked (and potentially fatal) mistake.
On a seemingly random basis, the client's platform made certain updates that consistently impacted their organic performance:
On several occasions, the platform accidentally made a test site indexable, even after taking steps to make it non-indexable. This not only introduced duplicate content, but it also could have led customers to pages with non-working checkout pages.
The platform made the canonical tag on every page of the client's blog point to a non-existent page, which caused a 404 error. While we had no idea why it happened, we were fortunate enough to notice it the day after it was implemented (and fix it quickly).
The Solution:
If errors like this pop up frequently, we recommend migrating to a better eCommerce platform that doesn't undermine your control over certain backend and technical SEO settings.
The Takeaway:
Because some platforms are better for SEO than others, picking the right eCommerce platform for your store is vital. Otherwise, you'll spend valuable time fixing mistakes that shouldn't have existed in the first place.
Make sure that your SEO team is monitoring for these sorts of things regularly, either through a regular technical audit or QA process.
5. Part of your site is on a separate (unsecured) platform.
The Problem:
Our same client in the grocery/foods niche who had problems with its eCommerce platform also had big problems with its blog platform.
Some eCommerce businesses choose to host their store on an eCommerce platform like BigCommerce or Magento and their blog on a CMS like WordPress. In theory, this method sounds good, by having the best of both worlds: a specialized eCommerce platform to host the store and a specialized blog platform to host the blog.
However, in this case, the store and blog platforms were hosted on the same server — and the WordPress blog was not secure.
Unfortunately, a major hack occurred. Because the blog was hosted on the same server as the eCommerce platform, the hacker could (and did) access the online store, too.
The Solution:
Our recommendation: Use only one platform and only the blog that comes with that platform (if it has a blog feature). If you need a separate platform, keep the blog on a totally different server to keep your main one protected.
In this client's case, the platform didn't offer a blog option, which is why they used WordPress in the first place. To protect their store moving forward, the client ended up moving the blog to a new subdomain: blog.client.com.
The Takeaway:
Make sure every part of your website is secure to ensure hackers stay out.
If you're hosting different parts of your site on different platforms, all of those areas of the site need to be secured. If you use WordPress, make sure the installation is secure, up to date, and that you are using other security plugins.
Keep in mind that Google weighs whether a site is secure or not as a ranking factor. The search engine doesn't want to send people to an unsafe site (those beginning with HTTP vs with HTTPS).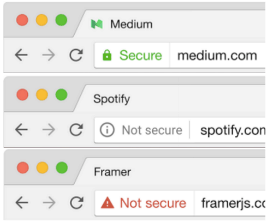 Learn more about how an SSL certificate affects your SEO now.
6. You're not fixing SEO mistakes quickly enough.
The Problem:
Let's go back to our client in the home renovation/building materials niche. In addition to their URLs changing to a different number every day, they also faced some additional (and persistent) technical issues.
Their initial problem was a common one: thin, low-quality content. Their internal search result URLs (thin pages that only showed search results and no content, etc.) were being indexed by Google, leaving our team to clean up the mess.
The Solution(s):
To solve the thin content error, we recommended adding a canonical tag to the internal search result URLs that pointed back to a main search result page.
However, this created a new problem, due to another existing error: The main search page canonicalized all of those internal search URLs to have a noindex tag.
To solve this additional problem, we asked our client's dev team to remove the noindex tag right away. However, it took a long time for that to be completed. The longer these URLs canonicalized to a page with a noindex tag on it, the more their indexation numbers climbed. Over time, Google started ignoring canonical tags and indexing a ton of low-quality URLs (the original problem we had been trying to solve).
As a result of waiting so long to fix it, another new problem was created.
Once the noindex tag was removed from the main search page to fix the low-quality URLs being indexed, there was an even larger number of them indexed.
To solve this, we recommended our client change the internal search URLs from having a canonical tag to instead having a noindex tag. This was to simply stop their being indexed by Google and fix the situation more quickly.
Finally, those low-quality URLs started to come out of the index fairly quickly.
The Takeaway:
Remember: We recommend fixing SEO errors as soon as possible to avoid them being noticed by Google.
So, when you find an SEO error, whether uncommon or not, take care of it quickly — or you'll find new ones popping up as a result!
Avoid These SEO Errors with Frequent Technical Audits
As these examples show, SEO errors can come from various sources — and often where you least expect them.
To identify both common and uncommon errors quickly (and to minimize their effects on your organic performance), we recommend scheduling a regular technical audit or QA process into your SEO strategy.
If these technical checks are too intimidating, or your team simply doesn't have the bandwidth to execute them, don't simply put them aside. Hire an experienced eCommerce SEO agency like Inflow to review your site for you, either on a regular or a one-off basis.
In working with dozens of eCommerce sites, we've dealt with all kinds of unique SEO situations from different platforms and technical configurations. Clients who work with us not only get any errors present on their site removed by our expert eCommerce SEO consultants, but they also get implemented marketing strategies to drive more organic sales from search engines.
Learn more about our tech SEO audits — or start launching your website checks — by contacting us today.