When marketing managers and stakeholders review their paid search conversion rates against organic conversion rates, there's often a huge discrepancy between the two — leading to confusion and panic by those looking at top-level results.
But the answer to this quandary cannot be found in the many educational articles out there touting average conversion rates for organic search. Instead, your digital marketing team needs to dig deeper into your unique brand circumstances to fully understand how your organic strategy impacts revenue and sales down the line.
This guide is here to help you get started.
In this blog, we'll not only discuss what an average eCommerce organic traffic conversion rate is and how it compares to paid traffic conversion rates. We'll also talk about search intent — the primary factor in organic search conversion rates — as well as our strategies designed to help eCommerce brands increase organic conversions.
What is an Average Organic Traffic Conversion Rate?
When it comes to proving the worth of an eCommerce marketing strategy, pay-per-click (PPC) advertising seems to get all the attention, while the ROI of SEO is a fuzzier and frequently debated concept.
In short, paid search advertising delivers a much better, more immediate return on investment (with an average 7.26% conversion rate) than search engine optimization.
But these metrics aren't always as clear as they would appear to be.
One of the biggest roadblocks when it comes to finding average conversion rate benchmarks is determining how you define a "conversion."
Most commonly, this means a finalized sale — but when it comes to organic website traffic, there's a wide variety of user actions you may consider a "conversion," including:
Organic listing click-through
Email subscription signup
Add-to-cart
On-page click-through
Save for later
And more
Let's consider these in more detail.
When it comes to organic click-through rates, the diminishing returns are real. The average CTR of the link in the first organic position is 27.6% and hovers around 15% for the second position.
Unsurprisingly, the further down on the search engine results page (SERP) the algorithm puts a link, the lower the CTR of that link. When optimizing for ranking, appearing in the first 10 results (on the first page) is key. Only 0.63% of users click beyond that (previously known as the second-page results prior to Google's most recent continuous scroll update). 
Let's not forget about those precious on-page conversions, though. Once you've succeeded in gaining website visitors, you need to capture their attention so that you can remain top-of-mind throughout their research and buying journey.
Typically, this is done through email subscriptions. But conversion rates here are even more dismal, at an average of 1.95%.
However, the rate of these conversions (and the other metrics listed above) remain highly variable from strategy to strategy, industry to industry. For example, when it comes to optimizing for email signup conversions, having more unique, highly-relevant landing pages is the best way to increase these rates. A website that has 15 landing pages rather than 10 can increase conversions by 55%, and having more than 40 landing pages can generate over 12 times as many leads.
While compelling and a good data point, these published averages typically don't reflect or predict the overall success of an organic search strategy. Instead, your best indicator of success comes from working with an eCommerce SEO agency that understands these subtleties and can craft a holistic digital marketing strategy that incorporates both organic and paid tactics.
Speaking of which, let's look at those both in closer detail below.
Organic vs. Paid Traffic Conversion Rates
More than anything, conversions are defined by a company's unique goals — and the difference between paid and organic objectives makes that obvious:
Paid ads are designed to drive sales, often by advertising specific product or category pages.
Organic results are designed to drive traffic — in turn, educating customers and/or raising brand awareness.
How would this apply to an eCommerce brand's strategy?
If your goal is to raise brand awareness, you'll likely focus more heavily on organic conversions, measuring success through click-through rates or email sign-ups. 
If your goal is to raise revenue and create sales, you'll likely focus primarily on paid search campaigns, measuring your conversions by completed sales alone. 
No matter how you slice and dice it, conversion rates between paid and organic search results are going to be vastly different. 
That means your strategies for each channel should be, too.
The #1 Factor in Organic Search Conversion Rates: Search Intent
Organic conversion rates are directly influenced by your knowledge of user search intent.
Deliberate keyword targeting that links their intent with your high-value content creates a seamless conversion where both sides win: You increase your traffic, and they get answers to their questions.
(That's why a good portion of your SEO strategy will usually revolve around optimizing strategic blog content, rather than focusing solely on ranking product and category pages.)
Your deep understanding of the buyer journey, which search queries brought a user to specific pages on your site, and where you guide them once they are there has the greatest impact on your metrics. By doing a bit of intent-based keyword research, you can greatly improve your organic traffic conversions.
For example, a buying guide about "best headphones for airplanes" will have a lower conversion rate than a particular long-tail product search — because the audience searching for the former is still in the information-gathering phase and not quite ready to purchase.
But, even though that customer might not be ready to purchase right now, you can nurture them through that journey with strategic, educational content. You may not get a conversion from that first visit, but you can demonstrate expertise and build a solid foundation of trust (while keeping your brand at top-of-mind) as they continue their buying process.
Our recommendation: Don't look at organic conversion rates as a whole. Break your metrics out into different search-intent landing pages (ie. high vs low-search intent) and take a more nuanced look at your performance.
Remember that other important metrics — on-page click-through rates to other internal pages, dwell time, bounce rate, etc. — can also indicate "success" for content that targets users early in the buying funnel.
Hot tip: Implement assisted conversion tracking to better understand how organic search traffic eventually turns into sales.
How to Increase Organic Conversion Rates for eCommerce
Keeping these different search intents in mind, we'll now give some tips on improving conversion rates (whatever the metric may be) for each type of page.
Remember: Research-phase success needs to be measured by different metrics than sales and revenue. A customer who is early in the buying process may not be ready to purchase, but their time on your web page isn't wasted if you're optimizing for a different conversion.
An experienced eCommerce SEO agency can craft a full-funnel strategy that incorporates all of these types of pages and nurtures customers through every step of the buying process.
If your brand is interested in not just increasing your organic conversion rates but also in creating a full-funnel SEO strategy that drives sales over time, reach out to our strategists today.
Product & Category Pages
When customers in the research phase of the buying cycle land on your product and category pages, you need to set these pages up for success.
Contrary to popular belief, these pages can be used for more than just sales metrics alone. You can get more bang for your buck by also optimizing for those often overlooked early-funnel users.
eCommerce category pages can be optimized by thoughtfully targeting relevant keywords and creating content that is meant to inform and inspire your potential customers. When done properly, this copy will guide users to continue clicking through your site — to product pages or to strategic blog content with more answers to their questions.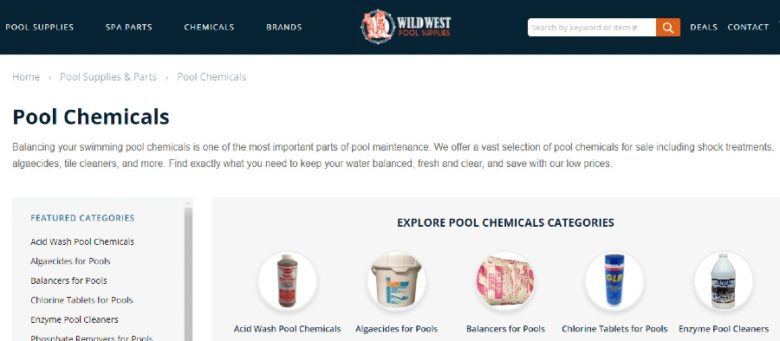 You can boost the impact of your eCommerce product page SEO by providing customer reviews and customer-generated product images/videos; answering FAQs; and including valuable information without keyword stuffing.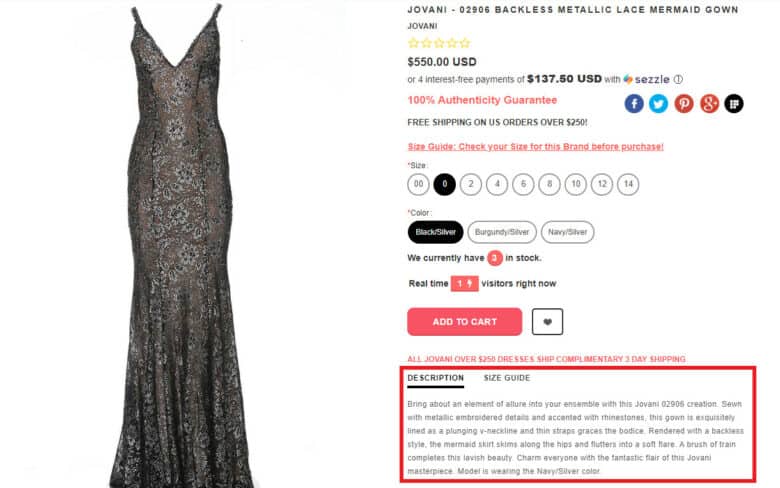 Our clients have also found success with promotional pop-ups, like discounts for first-time customers, sales promos, etc. Many of the conversion rate optimization (CRO) techniques we use in product page design and gallery pages will benefit your brand's organic traffic conversion rate, too.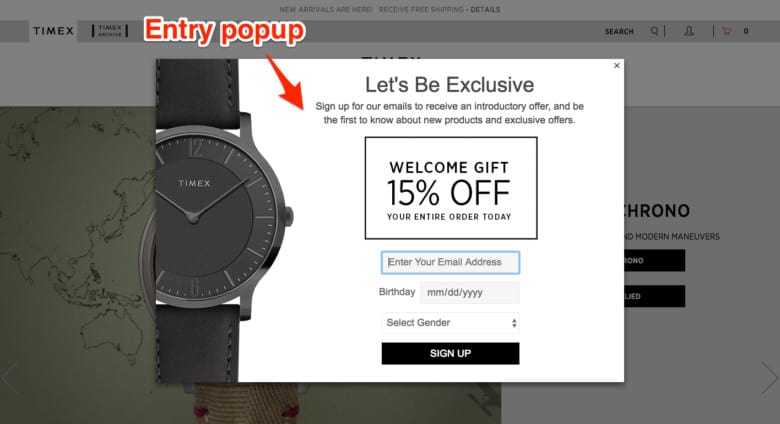 With both product and category pages, the most important thing is keeping the customer as the focus of your content and design.
On-page optimization is important; without it, your content will never rank and your customers won't see it. But, if you write content and build websites solely for search engines and crawl bots, your conversions will suffer — because the user experience is garbage.
Keeping the user experience as your primary concern, you're going to be able to more efficiently move them through the buying cycle and, ideally, create loyal customers who return to your shop to contribute reviews, photos, videos, and ideally additional purchases.
Remember: The buying cycle is not a point-to-point journey but a circle of trust-building and value-providing.
Strategic, Informational Content
Full-funnel content marketing is key when it comes to fostering relationships with your customers — and steadily creating higher conversion rates over time.
Often, brands don't recognize the value in creating lower-intent pages to draw in more traffic. But, once you've helped a potential customer out by answering their question or providing some value, you'll be able to point them to other pages or get them to subscribe to your emails.
When it comes to these top-funnel pages, the likelihood of getting direct sales will be small. You'll need to pivot your expectations and metrics to the appropriate type of "success metric": longer time on the site, email sign-ups, etc.
With this breadth of information, you can easily see where in the funnel you can publish more strategic content or provide more internal links and value-forward opportunities for your customers. It's an important part of a balanced SEO strategy that is often overlooked in favor of a sales-conversion focus.
Strategic, informational content can come in many forms. Buying guides and product reviews can satisfy high-intent queries and educate your readers. The more you can teach potential customers and demonstrate your expertise, the more likely they are to purchase from your brand because you've proven your business to be trustworthy and knowledgeable.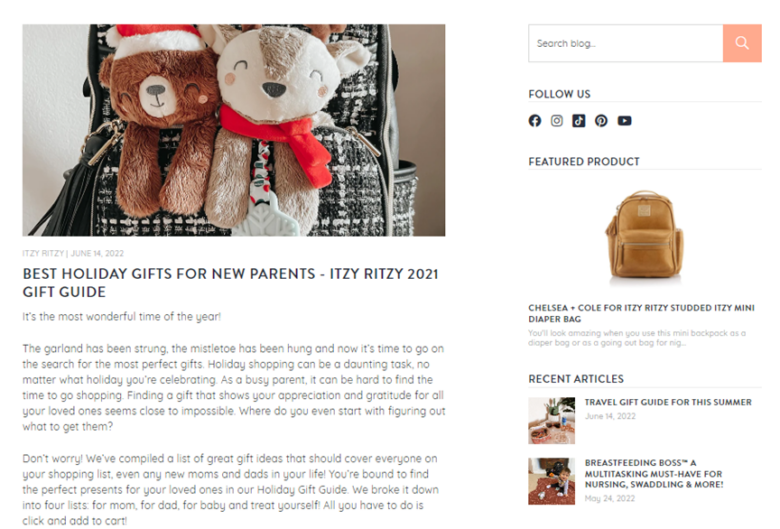 For example, by creating just one buying guide, we were able to drive $100,000+ worth of sales for one of our eCommerce clients — and provide valuable product education to their customers!
Your strategy may also include incorporating internal links to product pages and other higher-intent content.
If you can provide high-quality education and not simply sales pitches, you'll be able to garner more trust, a solid relationship, and more top-of-mind awareness for your brand.
So, when it does come time to purchase, your company will be the one a customer thinks of first.
Creating an SEO Strategy that Drives Conversions Throughout the Funnel
Your organic search conversion rate is more than just one metric. Instead, it's an integral part of a long-running strategy to build traffic and sales for your eCommerce website.
If you incorporate search intent into your data analysis and take a nuanced approach to your digital marketing strategy, you'll find more long-term success with your efforts. Even if it doesn't drive immediate sales, full-funnel content marketing is imperative — and, over time, can lead to stunning results.
For example, by using a content marketing strategy steeped in thought leadership and EAT (Expertise, Authoritativeness, and Trustworthiness) principles, we helped one of our clients achieve 300% growth in organic revenue, year over year. 
Bottom line: Strategic content works because it lays the foundation for long-term relationships, even if the first interaction with a user isn't a high-purchase-intent one.
As an experienced eCommerce SEO agency, Inflow can create a full-funnel content marketing strategy that increases your organic conversion rates in the best manner for your business's bottom line — without undue focus on vanity metrics.
Get a customized proposal for your online store by contacting us today, or read more of our SEO case studies below.