Shaun Elley
Manager of Paid Search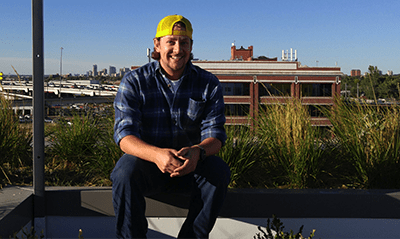 Shaun Elley graduated from the University of Colorado Boulder in 2012 with a Bachelor of Science degree in business with an emphasis in marketing. After graduating, he worked in-house at a local business as a digital marketing specialist before joining Inflow on the agency side.
He is certified in Google Adwords (search and display ads), as well as in Google Analytics. He enjoys everything PPC and the continually evolving paid search world.
Elley grew up near Fort Collins, Colorado, and although he likes to adventure outside his home state, he loves calling Colorado home. In his time outside the office, he enjoys exploring Colorado's huge craft-brew scene and its vast outdoor options. He likes to camp, play soccer and attend concerts, among other things. Elley is a big sports fan and he roots for all the Denver teams, as well as the CU Buffaloes.
Connect with Shaun: