We all know that search engine optimization (SEO) is vital for your eCommerce store. However, it's also incredibly labor-intensive, especially when you consider the limitations of certain eCommerce platforms.
Today, we'll focus on one such platform — Shopify — and the plugins and applications that can make your SEO efforts a little easier.
In general, Shopify makes it pretty easy to set up your eCommerce store, but it doesn't have much built-in support for your ongoing SEO strategy. Depending on the number of pages on your site, implementing title tags, adding meta descriptions, and updating your content can quickly become a tedious task (that nonetheless requires your full attention if you want to do it right).
Fortunately, developers across the world have created stopgaps in the form of apps and plugins to streamline, speed up, and even automate those SEO processes.
Here at Inflow, we've implemented eCommerce SEO strategies for dozens of websites, and we've identified a fair amount of helpful Shopify solutions along the way.
Below, we'll share 11 that your online store needs to simplify your Shopify SEO efforts today.
The Best SEO Apps for Shopify Websites
Here, you'll find a comprehensive list of the best Shopify apps and plugins for your SEO needs. Some of these are multi-use toolkits, containing most of the basic optimization instruments you need. Others are more specialized, performing specific functions that Shopify's platform cannot.
We recommend starting with one general toolkit (in this case SEO Manager or Yoast SEO for Shopify) to cover the majority of your marketing team's needs.
Then, as you get deeper into your SEO strategy and more shortcomings pop up along the way, find the specialized tools that tackle those individual needs.
Unfortunately, you won't find any Shopify plugins or apps that provide a detailed keyword research tool. Instead, you'll need to leave that to a trusted service like Ahrefs or Semrush. For a cheaper version, lean on your Google Search Console and Keyword Planner data.
Note: This list is always subject to change. Pricing info is perpetually in flux, apps may add or remove functionalities, and (of course) there's always the possibility that the next best SEO app for Shopify could be released at any time.
Until then, use this list to start streamlining your eCommerce SEO efforts.
Capabilities:
Titles and description editing
Automated title, description, and image alt text templating
Advanced meta settings
SEO issues scan (with suggestions)
Image alt text issues scan
Focus and keyword suggestions
Google Trends integration
Google page speed integration
Google mobile-friendly test
Sitemap management
SEO control of tag-filtered collections
Google sitemap submission
Index/noindex
404 error logging, management, and export/import
Real-time 404 repairs
Product "unavailable after" meta
Redirects for out-of-stock products
JSON-LD Data support
Local business structured data
Google knowledge graph support
Integrated Google Search Console analytics
Google results simulator
Pricing:
A free seven-day trial, followed by $20 per month.
Benefits:
SEO Manager is an all-in-one toolkit that includes many of the support features needed for your SEO efforts.
This includes an automated SEO audit that scans your site for SEO issues, then offers suggestions. While it's not a full technical SEO audit, it's still a great step-by-step start for eCommerce store owners who are SEO beginners.
SEO Manager also recommends keywords to choose for your optimization targets. It augments this ability by integrating with Google Trends to help your content marketing catch the rising wave of trends, rather than the trailing end.
The plugin also supports your technical SEO by generating structured data (including Google structured data for local businesses), optimizing alt tags, monitoring site speed, and testing whether your site is mobile-friendly.
All of these are essential SEO operations, meaning that small shop owners might not even need an SEO professional for the first stages of their operation.
SEO Manager also excels in the support it gives for out-of-stock and time-limited products. In addition, it can help you manage your sitemap, including submitting it to Google, Bing, and other search engines.
Finally, its integration with Google Search Console and the Shopify admin dashboard makes it easy to use.
All in all, SEO Manager is a solid workhorse plugin for all of your basic SEO needs.
Capabilities:
Easy-to-read SEO analysis reports
Readability analysis
Keyword support
Multi-language SEO support
Meta title and meta description editor
Google preview
Structured data (often JSON-LD)
Social previews
Canonical URL tags
Index/noindex tags
Meta tag variables for easy titles and descriptions
Pricing:
Free version for up to five pages, or $19 per month.
Benefits:
For years, Yoast has been a beloved SEO app for content marketing on other platforms, so its Shopify version was long-anticipated. It continues to be the all-in-one app of choice for many eCommerce businesses, including our own client roster.
One of the biggest benefits of Yoast is its simplicity to use. Its two tabs tell you almost everything you need to know about your content and technical SEO all in one place.
While Yoast doesn't necessarily suggest keywords, it does offer numerous synonyms and phrase options related to the keywords you supply. This can help you diversify the keyword use on your site and improve your content's visibility.
Language support in 20 languages can help if you have a multilingual or non-English audience.
Variables for metadata make it easy for you to generate all the many meta titles and descriptions you need for your site. Support for canonical tags helps you avoid duplicate content penalties if you re-use product page descriptions, features, reviews, and more (although Shopify has good built-in canonical designations, too).
Previews for Google search results and social media can also help you improve your organic click-through rate (CTR).
Capabilities:
SEO & blog check
Automatic email alerts
Title and description management tools
JSON-LD structured data
Broken links tool
Search trends and keyword tools
Assessment of site speed
HTML and XML sitemap generator
Non-English language support
Pricing:
Free plan with limited function, or $29.99–$79.99 per month.
Benefits:
As one of the oldest SEO apps for Shopify, Plug In SEO has a solid reputation as the "Cadillac" of the group. Along with this comes the good and the bad.
The free version can help you get started — but if you want to get some of the important tools (like JSON-LD structured data, the broken link tool, and keyword support), you need to upgrade to the $29.99 plan.
Even so, speed reports (the only way you get image optimization) aren't included until you invest in the $49.99 tier. And, if you have more than 2,000 pages on your site, you'll have to pick and choose which to optimize, unless you upgrade to the $79.99 plan.
That said, even its rudimentary SEO checks are very useful, and someone with a decent background in SEO might be able to do well with the app's basic plan.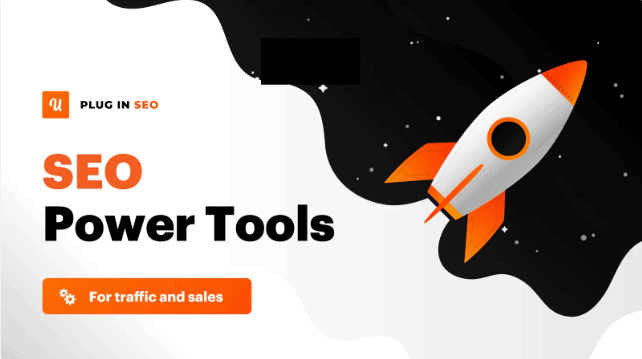 Capabilities:
SEO image optimization
Image alt tags generation
Meta tags generation
Bulk editing of SEO & alt tags
Multilingual support
JSON-LD structured data
Quick page templates
Sitemap support
Index/noindex
Broken links detection and repair
Microdata removal
Pricing:
A free plan with limited features, or $9.99-$29.99 / month.
Benefits:
Although it might seem that Smart SEO has fewer SEO features than the other apps listed above, it actually has most of the main features your eCommerce business needs for SEO — and a few nicer features that will make your life much easier.
For very small sites (~100 web pages), you might get by with the free version, which includes alt tag, meta tag, and image optimization, all of which are foundational SEO tactics for starting out. The free version also includes the sitemap feature and the ability to add noindex tags on pages you don't want to be indexed, Smart SEO provides a solid little package.
However, for larger sites, the $9.99-per-month version adds convenience features (like bulk image editing and instant pages), plus JSON-LD structured data to help your site appear in rich results.
Whether you need to upgrade to either of the more expensive versions will depend upon the size of your site, the number of images you wish to optimize, or if your theme automatically adds microdata. 
Microdata is like JSON-LD, although it's not as favored by Google. Automatically generated microdata could give search engine crawlers mixed messages about your website, which can interfere with your store's SEO. Being able to remove it easily is a big benefit for applicable sites.
In addition, Smart SEO's ability to optimize in multiple languages could be useful for international eCommerce sites.
However, the lack of an automated audit means this might not be the best first choice for those with little to no SEO knowledge. Also missing are good keyword support tools, making implementation even more challenging for people without an SEO background.
Now that we've covered some all-in-one SEO apps for Shopify, let's get into the plugins with more specific uses below.
Capabilities:
HTML sitemap
XML sitemap
Nofollow/noindex meta tags
Pricing:
7-day free trial, then $3.49 per month
Benefits:
One of the big limitations of Shopify: It doesn't give you good control over your sitemap, which is essential for good SEO.
This simple, inexpensive, easy-to-use tool helps you build an SEO-friendly sitemap (both XML and HTML) for your website with a few clicks of a button.
Let's review why each of these matters:
Your XML sitemap, which exists exclusively for search engines, tells crawlers about the organization of the site and helps them find all the pages you want them to find.
Your HTML sitemap isn't necessary for SEO, but it's a nice feature to include on your eCommerce site. These sitemaps help both users and search engines by allowing crawlers to find pages on your site and by spreading "link juice" (site authority from internal links) to flow more easily on your site. They can also help users navigate your site.
By using this plugin, you'll not only get those automatic SEO benefits, but you'll also save time manually updating your sitemaps as you add and remove content from your website.
As its name suggests, this plugin also helps you edit and add nofollow/noindex tags to your site.
These tags tell search engines when they shouldn't index or rank certain pages, helping you avoid duplicate content penalties and index bloat on low-quality pages.
While this app allows you to edit these tags, it doesn't give advice on exactly which pages to nofollow or noindex. (That's where an SEO agency might come in handy.)
Capabilities:
Product sorting
Automated and custom product lists
Randomized collections
Pricing:
A free seven-day trial followed by $2.99–$19.99 per month
Benefits:
The Custom Collections Builder tools allow you to easily create product collections on your eCommerce site (in other words, groups of related or similar products).
Collections are a great way to boost sales. They can be the foundation for faceted navigation to help customers browse your shop and find the products they're looking for. They also make it easier for you to offer product recommendations, from a basic bestseller collection on your homepage to an upsell collection during checkout.
While we're dreaming of a sophisticated AI that can build smart collections based on consumer behavior, this tool doesn't offer that capability. Still, it's an affordable approach for most eCommerce sites, and it's better than a poorly functioning smart collection tool that puts things together illogically.
Note that this tool is a little more "hands-on," which means it's possible to spend too much time making collections that won't boost sales. We recommend starting small and working your way up as you get a hang of the nuances of good collection-building.
A conversion rate optimization (CRO) specialist can help you make better collections for a bigger boost in sales. Contact one today to get started.
Capabilities:
"Add-to-cart" functionality within blogs
SEO blog analysis
Clean URLs for blogging
Schema structured data for blog posts
Classic word-processor style interface
Responsive design for blogs
Pricing:
After a 14-day free trial, $24–$49 per month.
Benefits:
Blogging is a powerful content marketing strategy for your Shopify store. However, it can be hard to actually insert the products you're talking about into your blog content without using internal links (which, let's be honest, don't always have the highest CTR).
DropInBlog makes this easy by letting potential customers buy products directly from blog posts. Because it cuts down on the steps your readers have to take from your viral blog post to your products, it can be a great tool for increasing your site conversions.
But that's not all this app does. Its SEO post analysis can also be incredibly useful (if you don't already have this functionality from another Shopify SEO app).
The higher-tier package also includes the ability to schedule posts, add related blog posts, and more.
However, neither package offers keyword support to aid you in content ideation. You'll want to use a keyword research tool like Google Search Console or talk to a human SEO consultant for that. 
Capabilities:
SEO optimization for recipe cards
"Add to Cart" functionality on recipe cards
Photo addition to recipe steps
Embedding of YouTube videos to recipes
Printing format for recipe cards
Sharing functionality for Facebook, Pinterest, and Twitter
Recipe card translation
Nutritional information
Bulk importing of recipes
Pricing:
After a seven-day free trial, $10.99 or $15.99 per month.
Benefits:
Recipes are popular among searchers, and Google ranks them well for searches that are high in shopping intent. This makes them a great bridge for product sales, if you can create appealing recipes and then direct visitors to make related product purchases on your site.
Recipe Kit streamlines this process by letting you add links to products right in your recipes. The ability to "Add to Cart" directly from the recipe card is only available in the higher-tier package.
However, if you're having trouble getting your recipes to show up in searches and/or getting people to buy products related to recipes, this app might pay for itself quite quickly.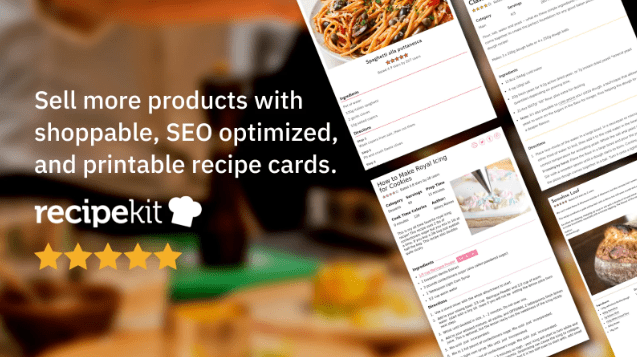 Capabilities:
Image compression
Image preloading
Alt tags for images
Structured data (JSON-LD)
Meta tag automation
404 redirects
Social meta
SEO analysis
Pricing:
Free or $29 per month.
Benefits:
eCommerce sales depend on having a variety of quality product images. However, images can also slow down your page loading speed — and, because Google hates slow sites, affect your rankings in the search engine results pages (SERPs).
So, it's important to optimize your images to allow for good display without slowing down your loading speed.
This tool kit from AVADA helps you make it happen. It not only resizes images for faster loading, but it also helps you optimize the alt tags of the images. You can do a lot with limited effort, but you're also given the tools to be more active in your image optimization, if you so desire.
If you don't have image optimization in your existing toolkit, this is an important Shopify SEO app to add.
The big drawback here is cost. In our experience, the plugin is a bit expensive for what it does. We recommend taking advantage of the free tier to see how much of a difference it makes for your site.
Then you'll know if the Pro plan is worth the cost.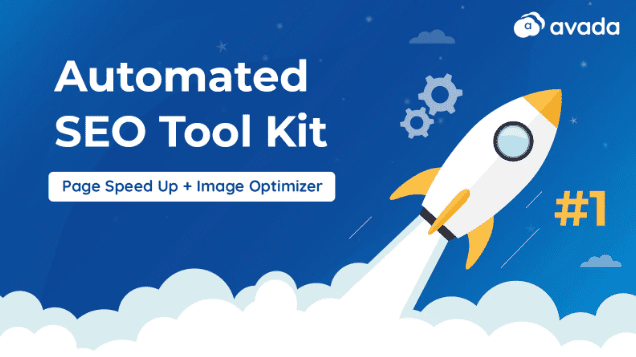 Capabilities:
Add schema markup to Shopify pages, including:

Product ratings
Product pricing
Product descriptions
Availability
Breadcrumbs
Pricing:
$15 per month or $30 per month
Benefits:
Schema markup is critical to improving your visibility on the SERPs, breaking down your content in ways that make it easier for search bots to understand it. In turn, Google can pull content from your pages, blogs, and product results to use as rich snippets, knowledge panels, and other enriched aspects of search results.
Unfortunately, adding and editing schema markup can be complicated in Shopify. This tool aims to fill that gap.
While it's not the easiest app to use, it's not one to overlook. However, if schema markup is included in your all-in-one Shopify SEO app, there's no need to add another.
Capabilities:
Backlink checker
Keyword research tools
Sitemap generation
Technical SEO audit
Internal linking tool
Social media support tools
Rank tracking
Competitor tools
Pricing:
After a seven-day free trial, $7.99 per month
Benefits:
SEO Metriks gives you the ability to not only know how many backlinks you've acquired, but also whether any of them are damaging to your SEO efforts. If you do have toxic backlinks, it gives you tools to disavow them.
As its name implies, this app gives you the ability to track many other metrics (such as site ranking) and compare them to your competitors. That way, you target your SEO efforts as necessary.
Social media support tools can also help you focus your multi-channel marketing efforts.
Choosing the Best Shopify SEO App for Your Store
These 11 apps are ones we've seen work for Shopify sites in the past, but they're in no way the only ones that will work for your eCommerce business. We recommend you sort through Shopify's App Store and see all of its offerings for yourself.
Remember, apps get updated and added to the library all the time. The best apps today may not be the best apps tomorrow — nor may they be the best apps for you.
Take advantage of free trials and free versions to see how well certain apps work for you.
With a comprehensive SEO toolkit, small and medium-sized Shopify merchants can efficiently achieve good positioning in organic search results. However, as your store grows, it's likely that these apps will not be able to help you get to the next level.
As Marshall Goldsmith says, "What got you here won't get you there." When you find that your growth in organic traffic, sales, or profit is starting to plateau, it's time to talk to a team of SEO experts prepared to help your business meet its next set of goals.
At Inflow, we're happy to provide an SEO strategy tailored to your site's needs, goals, and budget. Request a free proposal anytime to learn more about our services and apps we recommend for your eCommerce site.